Best car upgrades: the full car makeover for £1,500
How to upgrade your car with a simple £1,500 investment, making it more stylish, efficient and better to drive
Auto Express is celebrating its 1,500th issue – and to mark the anniversary, we've put together a list of the best ways to upgrade your car for around £1,500. It's a step-by-step guide that covers improvements to different areas of your vehicle, from performance to security and styling – or even your own skills behind the wheel.
None of our choices is difficult to implement and all of them can be applied to just about any conventional car. We've also factored in any additional costs – such as fitting for items that are best handled by experts – and the best bit is that even if you splurge on all our suggestions, you'll have a little change left over from £1,500.
Engine remap
Contact: Superchips (01280 816781, superchips.co.uk)Price: Approx. £300
A remap is one of the most straightforward ways of getting more power from your car. It involves digitally reprogramming the engine control unit (ECU) to free up extra performance, but it can also improve economy and emissions, particularly with modern turbodiesel units. 
Exact costs vary depending on the model and how big a jump in power you're after, but Ian Sandford, managing director at remapping specialist Superchips, says that a typical 30bhp upgrade for a car such as a Volkswagen Golf 2.0 TDI will set you back around £300, and also deliver a significant increase in torque. You need to tell your insurer if you're planning a remap, and it can invalidate your warranty, but many specialists offer their own post-remap cover, so it's worth checking before you buy. 
• Engine remapping and car chipping explained
All-season tyres
Contact: Blackcircles (blackcircles.com)Prices: From £71.05 195/65R15 (inc. fitting)
Winter tyres used to be a novel concept, but drivers are now becoming keen on all-season rubber that can cut it in all weathers. 
These tyres can cope with the cold, wet and even a bit of snow, but they'll tackle a dry day better than a full winter design. Big names like Goodyear, Pirelli, Continental and Hankook have got in on the act, and Michelin's CrossClimate+ won our latest all-season test. Uniquely, this is a summer tyre with strong winter properties. The CrossClimate + (above) is available for 15 to 18-inch wheels, and the 195/65R15 size costs £71.05 per tyre.
Running total: £584
Used car warranty
Contact: Warrantywise (08000 014990) Price: From £356
A used car warranty is the best way to stave off hefty repair bills after the original factory cover expires. A policy from specialist Warrantywise will cover fundamentals including the engine, gearbox, steering components, fuel system, turbochargers and electrics, but not serviceable items like tyres, bodywork, paintwork, glass, interiors, pipes or hoses. 
There can be variations in what different providers cover, though, so it's important to check the small print. Prices depend on the make and model of the vehicle, but the firm told us that a year's warranty for Britain's best-selling car, the Ford Fiesta (above), costs £356, while the same level of cover for fellow best sellers the Nissan Qashqai and the Volkswagen Golf will set you back £434.
Partnership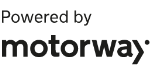 Need to sell your car?
Find your best offer from over 5,000+ dealers. It's that easy.
Running total: £940
GPS tracker 
Contact: Tracker shop (trackershop-uk.com)Price: £199.80
Thieves are becoming ever more sophisticated, and with hacking on the increase, it pays to be vigilant. 
A GPS tracking device such as the Pro Micro Magnetic is a worthwhile investment; it's secured to the vehicle with a powerful magnet and works up to 20 days without needing a charge. With constant updates, the full driving history of the car can be recorded. The Pro Micro also comes with a free tracking mobile app, and sets up 'geo fences', so if the vehicle is moved, owners will be alerted with warnings on their phone or laptop. The tracker works worldwide and doesn't require a subscription plan.
Running total: £1,140
Fuel additive
Contact: Halfords (03455 045353)Price: £5-£24.99 
Fuel additives aren't just for old cars; they're also great for cleaning up modern engines. They couldn't be easier to use – you simply pour a bottle into your fuel tank when you fill up – and the liquid has a cleansing effect on mechanical components, removing unwanted deposits from old petrol or diesel that has long since flushed through the system. 
The upshot is an engine that runs more efficiently, with lower levels of abrasion. Additives are also among the most affordable ways to keep your car in good order. Redex Diesel Treatment Cleaner is £5 on Halfords' website. Prices rise to £24.99 for top-of-the-range Slick 50 High Performance Synthetic Engine Treatment.
Running total: £1,145
Paint compound
Contact: Meguiars (08702 416696)Price: £14
Old-fashioned elbow grease is still one of the best ways to get tired paintwork gleaming, and a good-quality compound will wipe out oxidation, blemishes and water spots to restore the body's sheen. 
A former winner in the Auto Express Product Awards, Meguiars' Ultimate Compound is a dab hand at lifting paint defects. The brand claims it works faster than rival compounds and polishes, and can reduce the time it takes to buff up a car's exterior, as well as removing persistent swirls. 
At £14 for a 450ml bottle, it's one of the cheapest upgrades on our list – although the finish will be even better if you follow it up with the firm's Ultimate Wax, which costs £30 a bottle.
Running total: £1,159
Advanced driving course
Contact: IAM Roadsmart (03003 031134)Price: £149 
It may not be an upgrade for your car as such, but there's no harm in brushing up on your skills behind the wheel. An advanced driving course can help motorists to shake off the bad habits they've picked up since passing their test, and hone a wealth of other areas, with the end resulta safer, more aware and more economical driver.  
• Intensive driving courses: the ultimate guide
IAM Roadsmart offers a series of different programmes, ranging from its £45 Younger Driver Assessment designed to help those aged under 26 improve their confidence and skills on the road, to a £149 Advanced Driver Training course – a comprehensive, multi-session programme which is recognised as a qualification. The organisation claims that around 90 per cent of those who complete the latter course benefit from reduced insurance premiums, too.
Running total: £1,308
Portable router
Contact: NetgearPrice: £88.98
Although the Internet is a modern essential, a built-in WiFi service remains the preserve of executive cars. If you don't own a top-end model, a portable router is a great alternative. 
The Netgear Aircard 785 offers up to 10 hours of Internet connectivity from a single charge, and comes with superfast 4G LTE Internet. The 785 can link up to 15 devices to the secure WiFi networks at the same time and uses an LCD screen to show charge status and data usage. 
The Netgear app lets mobile users track their browsing history and credit left on the device. It comes with a SIM card as standard, although you'll have to purchase data usage or set up a monthly billing cycle. Fortunately, the 785 is unlocked so you can choose your specific service provider.
Running total: £1,397
Vehicle health check
Contact: Halfords (03455 045353)Price: £74.99
New cars feature all sorts of engine and electrical sensors to warn drivers of trouble, but drivers of older models are less fortunate. Engine breakdowns are expensive, and any issue flagged up early can mitigate a large repair bill. 
The best way to upgrade is to purchase a 'dongle' that observes the car's status. The AutoLOG dongle plugs into the car's on-board diagnostics (OBD) port and monitors conditions, sending any fault codes, plus battery condition reports and info on the alternator's condition, to a mobile app. Also, the AutoLOG Tick confirms the car's VIN number.
Running total: £1,472
So that's you car comprehensively made-over and you've still got £28 in change from your £1,500 budget, plenty to put towards your new subscription to Auto Express...
Celebrating 1,500 issues of Auto Express
The best 1.5-litre cars from past and presentBest cars for £1,500 or lessBest car upgrades: the full car makeover for £1,500Opinion: "They told me AE wouldn't last 15 issues, never mind 1,500"Opinion: "Here's to the next 1,500 issues and a diverse future"