Best used small cars 2022
Our guide to the best used small cars, covering the top second hand city cars and superminis
Brits love small cars, and since most of us can't afford to buy brand-new models, it stands to reason that used small cars are the most popular of all. But which ones are the best to buy now?
When we talk about small cars, we're really focusing on two different types of car - superminis and city cars. Superminis are the larger of the two and cars such as the Ford Fiesta and Volkswagen Polo fall into this category. City cars are smaller, lighter and often have tiny 1.0-litre engines that are focused on economy and low insurance costs. They're not as practical, but tend to be cheaper than superminis.
Yet no matter which type of small car you choose, running costs and maintenance are cheap. These cars use small, efficient engines for strong fuel economy and low insurance costs, even for young drivers. The light weight of these cars means that things like brakes and tyres last a long time, too.
Here we've picked out a selection of the best used small cars. Each one has a great balance of practicality, comfort, fun and low running costs at an affordable price, so you can be sure that every car you'll see below is well worth considering if you're after a used car...
Best used small cars to buy
1. Ford Fiesta (Mk7) - best used supermini
Our pick: EcoBoost 100 Zetec 5dr (2017/17, 29k miles, £10,495)
The Fiesta might have been knocked off the top of the new-car sales charts, but as a used choice it's still head and shoulders above its rivals. Brilliant to drive, well equipped and cost-effective to run, the family-friendly Ford remains a second-hand supermini star.
At the heart of the Ford's appeal are its sparkling driving dynamics, which deliver agile and engaging handling. Yet the Fiesta also has a cushioned ride and strong refinement, while its compact dimensions and light controls help take the strain when driving on crowded city streets. 
Engines range from fuel-sipping diesels through to the thumping 197bhp turbocharged 1.5-litre in the fast and fun ST hot hatch. However, for most drivers it's the 1.0-litre EcoBoost petrol units that will represent the best bet, with a winning blend of eagerness and efficiency.
A recent facelift has delivered a slightly smarter and more upmarket interior, but all versions are built solidly and well equipped. Zetec and Titanium models get all the equipment that you'll ever need, including the excellent SYNC 3 infotainment system. Elsewhere, the Vignale adds a touch of luxury and the Active some rugged crossover appeal. 
And while the Fiesta isn't as practical as a Skoda Fabia, few families will have anything to grumble about when it comes to room for people and luggage. With the seats up, the boot capacity is 311 litres, but fold the backrests down and you'll free up 1,093 litres of space to stow larger items.
As always, there are loads of used examples on sale out there, so you're spoiled for choice. A budget of around £10,500 will get you into a pre-facelift example of the current-generation Fiesta with a relatively low mileage. 
Partnership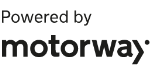 Need to sell your car?
Find your best offer from over 5,000+ dealers. It's that easy.
Better still, regardless of what you pay to purchase one, the Fiesta should be a dependable choice, and if there are any mechanical maladies then it's reassuring to know almost any garage in the land can fix Ford's supermini.
BuyaCar finance options
It was a huge seller on the new-car market, so you're spoiled for choice when looking for a well specified used Fiesta in good condition. Seek versions with low cash prices to get the best hire purchase (HP) instalments. Monthly payments for the Zetec version pictured here cost £200 on a four-year HP contract, with a £3,000 deposit. That results in an overall cost of £12,588, with you owning the car once the last payment has been made.
See the latest used Ford Fiesta prices on our sister site BuyaCar...
2. Skoda Citigo (Mk1) - best used city car
Our pick: 1.0 SE 60 5dr (2015, 65, 37k, £5,990)
Second-hand city slickers don't come any better than the pint-sized Skoda Citigo. Combining grown-up driving dynamics, penny-pinching running costs and surprising practicality, the Czech model should be your first choice if you're looking for a compact machine.
The car's popularity when new means there's plenty of choice, and with prices starting from around £2,500, it won't break the bank, either. There's also a nippy all-electric version that can cover more than 100 miles on a charge. 
But it's the smooth and eager 1.0-litre three-cylinder petrol that will suit most drivers. Available with either 59bhp or 74bhp, it can keep up with the flow of traffic, yet will happily return 50mpg even when worked hard. There's also a slow-witted ASG automatic transmission option, but we'd stick with the light and precise five-speed manual.
As you'd expect, the car feels right at home in the urban jungle, where its dinky dimensions and light controls let it tackle the tightest streets and parking spots with ease. Yet the Citigo is equally happy on the open road. Through a series of corners, the grippy and agile handling makes it great fun, while a smooth ride and decent refinement mean long-haul trips are far more relaxing than you'd expect.
Any city car worth its salt has to cope with a busy family life, and the Skoda is no exception. There's a choice of stylish three-door or versatile five-door bodystyles, while clever packaging means there's comfortably enough room for four adults inside. Better still, the usefully shaped 250-litre boot matches models from the class above for size. 
Entry-level S versions feel a bit sparse, but SE models feature air-con and Bluetooth connectivity, while SE L and Elegance trims adds luxuries such as heated seats and nav. Buy a post-2017 facelift car and you'll also get low-speed collision-avoidance kit. Factor in Skoda's famed reliability and excellent customer care, and it's easy to see why the Citigo is a sensational second-hand city car choice.
BuyaCar finance options
The Citigo is a sensible and affordable car – and that extends to its finance. If you can stretch to a deposit of £3,000, monthly payments on hire purchase are just £76.40 on a four-year deal. Once you've made the last instalment, the car is yours to keep, trade in or sell for something else, and will have cost £6,667 overall. This makes it a great-value option, whether you are able to pay cash up front or opt to purchase on finance.
See the latest used Skoda Citigo prices on our sister site BuyaCar...
3. Renault ZOE (Mk1)
The pioneering Zoe has been around for a decade, and with its cutting-edge electric drivetrain and modern looks, the radical Renault still feels ahead of its time. The latest examples are faster, go further on a charge and have slicker infotainment, but with early Zoes now priced from around £7,000, few EVs are as affordable.
See the latest used Renault Zoe prices on our sister site BuyaCar...
4. Hyundai i10 (Mk2)
With a new i10 in showrooms, there's never been a better time to buy its Mk2 predecessor. The compact Korean car isn't as entertaining as the winning Skoda, but it's easy to drive, nearly as practical and well equipped. More importantly, many examples will still have the balance of Hyundai's generous five-year warranty.
See the latest used Hyundai i10 prices on our sister site BuyaCar...
5. Audi A2 (Mk1)
Much like Dr Who's Tardis, our left-field supermini feels bigger on the inside than it looks on the outside. Thanks to the A2's clever packaging, this Audi rivals executive saloons for rear-seat space, yet its lightweight build and frugal engines mean it costs less to run than a city car. Used prices are rising, but just £2,000 will still land you a mint example. 
See the latest used Audi prices on our sister site BuyaCar...
6. Renault Twingo (Mk3)
The original Twingo did things differently when it made its debut in the early nineties, and the our left-field city car is no different in Mk3 form. Closely related to the Smart ForFour, the Renault features a novel rear-engined layout and a tight turning circle that rivals that of a black cab. It's surprisingly fun to drive, delivers decent practicality and costs less to buy than many rivals.
See the latest used Renault Twingo prices on our sister site BuyaCar...
7. Toyota Yaris (Mk3)
A petrol-electric pioneer, Toyota has been offering electrified models for decades. The Yaris is the smallest hybrid the Japanese company builds. While it may not be a particularly exciting car to drive, it is smooth and easy-going, making it a perfect companion for anyone fighting their way through the urban jungle. It'll also easily crack 60mpg and boasts impressive reliability. 
See the latest used Toyota Yaris prices on our sister site BuyaCar...
8. SEAT Ibiza (Mk5)
A used SEAT Ibiza can picked for very little money, making it a pretty solid choice. What's more, the biggest bargain don't necesarily mean big sacrifices.
Even basic SE models come with a colour touchscreen infotainment system with the latest phone connectivity for navigation, and the 1.0-litre petrol model boasts a broad spread of power and torque, so performance is good too; this is still the engine of choice in a brand-new Ibiza, so it makes sense to go for this car second-hand.
The big factor that elevated the Ibiza to the top of its class was the space on offer inside. It's roomy in the rear to the point where this fifth-generation Ibiza can occasionally operate as a family car.
See the latest used SEAT Ibiza prices on our sister site BuyaCar...
Now find out more about the best used cars you can buy...