Fiat/Abarth Found Approved Used car scheme
Everything you need to know about Fiat/Abarth's Found Approved Used scheme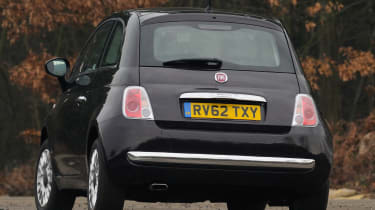 Although Fiat and Abarth have just revamped their schemes – they're both now called Found Approved Used – the features and benefits don't go above and beyond what most rivals offer. Still you do get everything that you might reasonably expect.
There's a five-year/60,000-mile limit on cars sold through the scheme, and when we checked there were almost 1,600 models available, the vast majority of which were examples of the 500 city car or its derivatives. The cheapest used approved Fiat we could find was a £2,990 Panda on a 10-plate; the highest-mileage model was a 59,000-mile 500 priced at £4,995.
All cars come with at least a 12-month warranty, which can be extended at extra cost. Also included is breakdown cover for a year, plus a 30-day or 1,000-mile exchange plan. In the case of the latter, Fiat stipulates that the car can only be exchanged for another vehicle of equal value from the same dealer, which might restrict your options if you've bought something very specific.
Fiat/Abarth Found Approved Used: key facts
| | |
| --- | --- |
| Max age/mileage | Five years/60,000 miles |
| Breakdown cover | 12 months minimum |
| Exchange policy | 30 days/1,000 miles |
| Standard warranty | Yes |
| Extendable warranty | 12 months minimum |
| Website Link | usedcars.fiat.co.uk |