Fiat and Abarth Found Approved and Used car scheme
Everything you need to know about Fiat and Abarth's Found Approved and Used scheme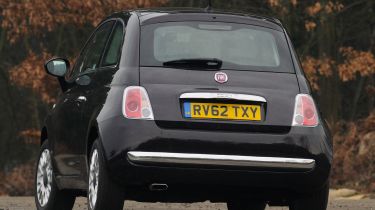 Fiat and Abarth have the same schemes called Found Approved Used - there are many more Fiats for sale second-hand than Abarths, but that's to be expected.
There's a five-year/60,000-mile limit on cars sold through the scheme, and when we checked there were almost 1,200 models available, the vast majority of which were examples of the 500 city car or its derivatives. The oldest car we found was a 2012 500 with 58,000 miles, though we found younger cars with up to 70,000 miles.
All cars come with at least a 12-month warranty, which can be extended at extra cost. Also included is breakdown cover for a year, plus a 30-day or 1,000-mile exchange plan. In the case of the latter, Fiat stipulates that the car can only be exchanged for another vehicle of equal value from the same dealer, which might restrict your options.
Fiat/Abarth Found Approved Used: key facts
| | |
| --- | --- |
| Max age/mileage  | Eight years/70,000 miles |
| Breakdown cover  | 12 months minimum |
| Exchange policy  | 30 days/1,000 miles |
| Standard warranty  | Yes |
| Extendable warranty  | 12 months minimum |
| Website Link | usedcars.fiat.co.uk |
Check out the latest used car deals on our sister site BuyaCar...