Improve your Land Rover (for £1000 or less)
How to transform your Land Rover with enhancements that won't break the bank
They come out of the factory with the in-built ability to cross deserts, ford rivers and conquer rainforests. That's the way they're engineered. For example, every Land Rover model is the best in its class for off-road and towing. That's a given. JLR's top brass wouldn't allow a new model to leave the drawing board, let alone the road, unless it met those vital criteria. They call it the Land Rover DNA. But even though the Land Rover standing on your drive is pretty darned good just as it is, that doesn't mean it can't be improved. 
Take the Defender, for example. It was built to be a brilliant jack of all trades for farmers, foresters, explorers, off-roaders, police forces, and utility companies. In fact, it was for everybody who needed a great go-anywhere utility (and quite a few who didn't really need a Defender, but wanted one anyway for its rugged good looks). Unlike most jack of all trades, Defender was master of most.
But because of its all-encompassing, all-round ability, it meant there were always going to be areas that could be improved. This could be as simple as a hill farmer adding an Ifor Williams ali canopy for the back of his truck cab, or as complicated as turning it into the ultimate off-roader to compete in gruelling jungle challenges. But in between are the modifications the average enthusiast might wish to consider – the enhancements we are showcasing in this special feature. 
The Land Rover enthusiast is lucky when it comes to modifying his ride. No marque is better when it comes to suppliers of accessories and, because of the competition for your business, prices are, in the main, competitive. Sure, you will find some suppliers at the bling end of the market demanding eye-watering prices for something as ordinary as a spare wheel cover that cost no more than a couple of quid to manufacture. But if folk with more money than sense are keen to buy it, you can hardly blame the supplier for selling it. Each to their own and all that... 
Modifying your Land Rover isn't about the bling end of the market though, no more than it's about the weekend warriors who add every sort of accessory – winch, snorkel, roof rack and tent, aggressive mud tyres, underbody protection, CB radio masts, fridge, kitchen sink, and so on – even though their pride and joy is called upon to do nothing more demanding than prowl city streets. 
When it comes to modifying your Land Rover, less is more. The whole point of the exercise is to identify what you need to enhance your driving experience. You are the artist and your Land Rover is the blank canvas. If you are a keen off-roader who might get stuck in the mud at your local quarry now and again, an electric winch will come in handy. But if you're driving across a desert it will just add unwanted weight that will make you more likely to get stuck in soft sand. A fridge in the back would be very welcome though. 
Partnership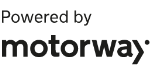 Need to sell your car?
Find your best offer from over 5,000+ dealers. It's that easy.
The great thing about Land Rovers is that function always comes before form. In other words, it's the superb engineering that counts above everything else – including looks and even comfort, in the case of the early models. The Discovery 3 that appears on this month's cover and is featured on these pages is a great example of a modified Land Rover that has been done tastefully. Owner Richard Wilcox knew what he wanted to do to make his Disco fit his lifestyle and he improved it accordingly, with subtlety. The end result is a stunning vehicle that is incredibly capable. 
You'll read more about Richard and his machine later. In the meantime, let's look at the sort of stuff that's available...
Roof racks
A roof rack is a great addition to any Land Rover. It is easy to fit and vastly increases the load capacity of your vehicle. It can also be the base for a folding roof tent, which means you'll have a comfortable and secure bed to sleep in when you venture into the wilderness. Roof racks used to be made of bits of tubular steel, bolted together, and were, frankly, not that good. Their carrying capacity was poor – most couldn't support the weight of an adult – and their aerodynamics were even worse, having a noticeable impact on fuel economy. 
Happily, things have changed. Modern, low profile and lightweight aluminium roof racks have great carrying capacity and are much more aerodynamic, too. Typical of the new breed of roof racks is the Slimline II from Frontrunner. The modular aluminium construction means you can configure it to your own requirements and the flat deck system is both unobtrusive and offers great carrying capacity. At £755 to fit a Defender 90 (£975.50 for a 110) it isn't cheap, but it will last a lifetime.
Lights
Okay, let's admit it: we don't always need all those extra lights on our Land Rovers. But they do a great job of illuminating the way in tricky conditions – like off-road night drives – and they do look good. If you really want to treat yourself to lights to pose with that also do a brilliant job (quite literally), we can recommend the amazing Wilderness Orb Combination Spot Lamp with Daytime Running Light –  8.5 inch lights with an impressive array of 32 x 3 watt OLSON white LED chips with a combination spot and flood beam pattern. This puts out a massive 8800 lumens of light with a beam distance of 1300 m while drawing only 7.8 Amps.
Compare these figures to a standard 55 watt halogen light found on many vehicles which produce only 900 lumens of light while drawing a massive 8 amps of power. For added style and safety the lights also come with built-in daytime running lights on either side, which can be operated on a separate switch to the main light. These lights are also very tough with a market leading water and dust ingress rating of IP68 meaning you can actually wash the lights and submerse them in water for long periods.
Winches 
Winches probably qualify as the least-used modifications on most Land Rovers. Some folk fit them mainly because they look good and, some because they think they may come in useful if they get stuck when they go off-roading. And there is absolutely no harm in that, of course. After all, you never know when a winch will come in handy. I have used my Land Rover-mounted winch to rescue a narrow boat about to be swept away by a flooded river, remove tree stumps, recover a vehicle blocking the road after a two-car smash and, ahem, haul myself out of trouble on an off-road course.
Early Land Rovers were fitted with capstan-style winches driven by the engine's power take-off shaft, and hydraulic winches are also available, but by far the most popular and sensibly-priced winches are electric. Expect to pay £300 to £800. Remember that most winches need to be fitted on a special winch bumper, which will usually bump up the price around £200.
Towbar
Many Land Rovers come with factory-fitted towbars. But you may be interested in fitting a bespoke one, to your own requirements. Witter Towbars was founded in 1950, and is now Britain's largest manufacturer of towbars, synonymous with the Land Rover marque and covering all models across the range. Prices range from £200 to just under £600. They include a new detachable swan neck towbar for the new Discovery Sport (without spare wheel), which can be detached from the vehicle when not required to tow.
Witter will also recommend the most suitable towbar and wiring harness for your vehicle without comprising the manufacturer's complex safety systems and stability programs. They offer a full range of high quality vehicle-specific electrical kits – both 7 and 13 pin – and offer a range of universal wiring kits that are suitable for early or less complex vehicles.
Snorkels
Snorkels are seen as the sensible way to wade through deep water, by raising the engine's air intake to roof height, thereby preventing the hazard of water ingress into the combustion chambers, causing catastrophic damage (water is incompressible and results in bent con rods).
It is true that they do indeed perform that job well, but in fact the raised air intake was initially introduced to prevent dirt from clogging up the air filters in dusty climates. That's why snorkels are de rigueur on all vehicles in the arid Aussie Outback, where deep water is in very short supply. DIY fans can make their own, but they have to be 100 per cent watertight throughout. Better to buy one off the shelf – prices start at around £50.
Underbody protection 
If you're driving off-road in rocky terrain, you stand a good chance of damaging vulnerable components that lurk beneath your Land Rover – notably steering arms, sump and diff casings. Underbody protection will prevent those expensive knocks. The most vulnerable components of all are the steering arms, because they are located at the front of the vehicle and aren't quite so durable as diff casings, for instance.
A good example is the Frontrunner Steering Guard, made of 6 mm aluminium and is both tough and lightweight, with 8 mm black powder-coated steel brackets for fixing to existing mounting points. Prices from £186.66 (to fit Defender). 
Wheels and tyres
Land Rover owners usually switch wheels for cosmetic reasons, but there is a sound practical argument for upgrading steel wheels to alloys – the latter are usually easier to balance and hold air better with tubeless tyres. Old steel wheels can be virtually impossible to use with tubeless tyres because corrosion around the rims doesn't allow a good seal. You've been warned. When choosing tyres, the main choice is between road-bias, all-terrain and mud patterns (there are also specialist sand, snow and ice tyres, which there isn't room to go into here).
As their names suggest, road tyres are used on tarmac, mud tyres in challenging off-road situations while all-terrains fall between the two extremes. Mud tyres can be very noisy on the road and will often compromise braking ability as well as road holding. Luckily, modern all-terrains do a brilliant job on and off-road and are an excellent compromise if you drive on roads all week and visit the off-road course or go greenlaning at weekends. Shop around and you should be able to buy a new set of alloy wheels and premium all-terrain tyres for less than £1000.
Not to mention... 
We hope this feature is giving you plenty of ideas for modifying your Land Rover. The list is endless – from engine chips (for modern engines) to a sound system and air con, you name it, you can probably find it. Another innovation that has recently caught our eye is the Frontrunner Gullwing Door, Box and Shelf for your Defender. It replaces the rear window  and allows you to tilt up the window, creating easy access to the contents of your load area.
Meanwhile, the box creates extra gear storage possibilities. The 6 mm toughened glass with tinted laminate allows you to see what is stored, keeps your valuables secure, and adds a stylish finish to your vehicle's exterior. The shelf is used to create divisions in the box for storage. The kits costs £580 per side, although you should be able to haggle £1000 for both sides – which is what this feature is all about, of course.
Richard Wilcox talks modifications
We've all seen them: Land Rovers groaning on their four-inch-lifted springs under the burden of every bolt-on modification known to man. From the roof shine an array of lights capable of illuminating a night match at Wembley Stadium, while down below underbody protection carries more heavy metal than Planet Rock. In between there'll be acres of checker plate, rock sliders, snorkels, CB aerials, jerry can holders galore and, of course, an expedition roof rack, complete with tent. 
When you're planning to modify your Land Rover, imagine yourself as a chef about to season a dish with salt. Get it right and you could win a Michelin star. But add too much and you'll win a Michelin man. Richard Wilcox is no cordon bleu chef, but when it comes to modifications his Discovery 3 – the one shown on these pages – is a mouth-watering feast. "My motto is to modify it enough to get the job done and no more than that. I'm very fussy about that with all my vehicles," he says. 
Richard, from Wakefield, West Yorkshire, is a joiner by trade but a Land Rover collector by inclination. He owns a 1995 soft dash Range Rover Classic and, as befits a leading light in the Discovery Owners Club, no less than three Discoverys. A pair of V8 Discovery 2s (one an off-roader, one currently under restoration) jostle for garage space with the 2006 Discovery 3. "I've owned it since January 2009," he says. "It's a completely different car to the Discovery 2 – a real step up. It's more refined than the Discovery 2, but it's just as rugged and can do everything the D2 can off-road – and then some! It has also got a much better turning circle than a Discovery 1 or 2." Richard's pride and joy is an SE automatic in Buckingham Blue (the blue that's so dark it looks black in some lights) with cream leather interior. It's so smart that it has been used twice as a funeral car for the final journey of Richard's family and friends. 
But don't for one moment think this highly-polished stunner is a softie. The Discovery 3 is a class-leading off-roader and Richard ensures that his stays top of the class by enhancing its off-road ability. "I've taken it off-road most weekends since I bought it," he says. "One of the first things I did was buy another set of wheels, with BFG mud tyres. Since then, I've bought a set of all-terrains, too.
This winter I've kept on the mud tyres throughout, as you never know what the weather will do. I'm also a volunteer with 4x4 Emergency Rescue and could be called out to flooding incidents or might have to take a nurse or doctor through deep snow drifts to reach a sick patient. You never know when mud tyres will be needed. 
"The Discovery 3 is well insulated so you don't hear too much road noise. Mud tyres aren't so stable if you want to take corners or roundabouts at speed, but I don't." So what other mods has Richard made? "You don't need to modify a Discovery 3 to make it a great off-roader, but mine is not just an off-roader, so I try not to damage it when I do take it off-roading.
That's why I have fitted underbody protection – steering and sump guard – and rock sliders. My wife, Rachel, didn't really want the rock sliders, but after she demolished a bollard that she hadn't seen in a supermarket car park without damaging the car, she can see now their benefit!" 
A more obvious off-road modification is the Safari Snorkel, which is particularly useful when Richard gets involved in flood rescue activities – something that has become more commonplace in recent years. But the most useful off-road modification is the less well known Mudtech height control system – an Italian-made electronic device that overrides the Discovery 3's air suspension, with a simple flick switch that jacks up the vehicle's ride height by one-inch increments. "There really is no excuse for bottoming out with this fitted and it greatly enhances your ramp breakover height when traversing uneven ground," says Richard. 
"It's just a case of piggy-backing it onto the ECU and drilling a small hole for the switch by the handbrake switch." Richard bought his from Maverick 4x4, who no longer stock the Mudtech, but its stockists can usually be found by typing Mudtech 4x4 into an internet search engine. 
Richard, Rachel and their 13-year-old daughter Jennifer regularly enjoy camping holidays in France, towing their heavy twin-axle caravan with ease. "The Discovery has won every award going for its towing ability – nothing matches it. It's so easy there's a danger of forgetting the caravan is there. In fact, to make sure I can see what is happening behind, I have fitted a reversing camera." 
Richard also enjoys night drives in convoys with friends, so he has fitted additional lights to the A-bar as well as a discrete roof bar. Like all the other modifications to this Discovery 3, it has been done in the best possible taste. Since buying his Disco 3 with 25,000 miles on the clock, Richard has added 41,000 miles. He says he might change it for a Discovery 4 in due course, but not for a year or two. 
"I can't fault it, to be honest. Nothing has gone seriously wrong. It has been really reliable and I have done the modifications to make it just right for our needs. There's no reason right now why I would want to change it yet," he says. And when Richard talks Discoverys, you have to listen. Besides being a serial collector of these versatile models, he is also vice-chairman of the Discovery Owners Club, which he has been a member of since 2005 – when he bought his first Discovery, in fact. 
"I joined the club and soon afterwards we went on a camping weekend with them to Langdale Quest, near Scarborough. We had great fun, made a lot of new friends and have never looked back, really."