Top 10 best estate cars to buy 2023
A good estate car delivers practicality, space and low running costs - here are the 10 best estates on sale in the UK today
​The estate car was once the must-have option for UK drivers seeking extra carrying capacity from their new vehicle, but the popularity of SUVs has led to estates becoming a less popular choice. Yet, with a wide choice still on sale, the best estate cars can prove suitable for almost everyone, whether they prioritise carrying capacity, style, dog-friendliness, towing ability, performance, or a great all-rounder.
The bread and butter of any great estate is a large, usable boot with a wide tailgate that opens high to avoid bumping your head. The best estates will also have a flat load area, with minimal intrusion from the wheelarches and seats which fold flat with ease.
Cars which offer innovative storage solutions along the sides and under the floor of the boot are winners in our book. While ski hatches, load rails and boot dividers go a long way to turning a good estate car into a great one.
While estates may lack the ultimate versatility of an MPV and the high driving position of an SUV, they tend to serve up a more appealing driving experience than either, while matching or bettering them on the load capacity front. It means that, for us, the appeal of the estate car remains strong. 
Best estate cars to buy
We've extensively tested every estate car on sale in the UK right now to determine which models offer the most for the best price. Below you'll find the top 10 best estate cars on the market today in reverse order ...
10. Porsche Taycan Cross Turismo
Starting from nearly £90,000, the all-electric Porsche Taycan Cross Turismo definitely sits at the higher end of the estate car pricing scale, but you do get what you pay for.  
The Cross Turismo combines the sporty powertrain of the Taycan with a 446-litre boot, and this makes it just as capable on the track as it is on a weekly supermarket trip. Opt for the range-topping Turbo S and its dual motors will produce a whopping 750bhp - enough for a 0-62mph time of just 2.9 seconds.
Regardless of your chosen spec, though, the Taycan is one of the highly characterful to drive, especially for an EV. It may be a heavy car, but the carefully-engineered chassis provides steady handling in all but the most demanding conditions. 
All variants of the Taycan Cross Turismo share the same 93.4kWh battery, and this can return up to 304 miles of claimed range depending on which version you choose. When we tested a 4S over several months as part of our long-term test fleet, it returned an average of 3.4 miles/kW. 
9. Peugeot 508 SW 
The Peugeot 508 SW ticks both the driving and practicality boxes, although still offers plenty of style and flair for all the family.
It isn't the biggest estate on the market, but the latest model is still a fantastically usable family car. It's a safe and predictable car to drive, yet a strong equipment list and low running costs count in the 508's favour. Peugeot has also added a plug-in hybrid option to the range, bringing lower emissions and improved fuel economy.
Partnership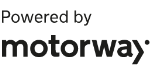 Need to sell your car?
Find your best offer from over 5,000+ dealers. It's that easy.
The 508 isn't as sharp to drive as a BMW 3 Series Touring, but its predictable, neutral balance means that it's easy and relaxing to pilot. It's quiet at a cruise, with the fantastic eight-speed auto and entry-level diesel proving an excellent combination on the motorway.
8. MG5 
The MG5 is proof that an affordable electric car can also be a practical one. With prices starting from £30,995, this Ford Focus Estate rival presents great value, and it's much roomier than many similarly-priced EVs.
It's not like you have to make many sacrifices to enjoy the savings, either, because the MG5 comes with the MG Pilot driver-assistance package as standard. This includes Active Emergency Braking, Lane Keep Assist, Lane Departure Warning, Traffic Jam Assist and Intelligent Speed Limit Assist.
With 578 litres of boot space– rising to 1,456 litres with the rear seats folded down -  and a decent amount of space for up to five passengers, the MG5 should prove practical enough for most drivers' needs. It's also pretty brisk thanks to its 154bhp motor, but it's far from being an exciting car to drive.
The MG5 received a facelift in 2022 which saw the battery choice whittled down to just the larger 61.1kWh unit, and this offers a claimed range of up to 250 miles. MG also includes a seven-year/80,000-mile warranty as standard with its cars. It is worth noting, however, that the brand finished in last position out of 32 manufacturers in our 2023 Driver Power customer satisfaction survey.
7. Skoda Superb Estate 
The latest Skoda Superb Estate offers sharp styling, enormous practicality and enough tech to easily compete with a number of its executive car rivals, yet it costs thousands less.
There's a wide range of engines to choose from, starting with a 1.5-litre TSI petrol. We particularly recommend either the 2.0 TDI diesel or 1.4-litre iV plug-in hybrid model.
As with the previous generation, the main selling point of the latest Skoda Superb Estate is its unrivalled practicality. The boot is larger than the previous model's and now provides a cavernous 660-litre load area, or 1,950 litres with the seats down. That's on a level with cars like the Mercedes E-Class Estate. 
For rear passengers, luxury is the order of the day, and the Skoda Superb provides a level of rear legroom that can only be outdone by cars like the Audi A8 L. It's wider than the previous version, too, making it a better choice for carrying three abreast.
If there's any criticism, it's that the interior design is a bit plain - and of course, the sheer size of the Superb Estate can make it tricky to park.
6. BMW 5 Series Touring 
The BMW 5 Series has long been a firm favourite of company car drivers, thanks to its sporting credentials and an ability to chew up motorway miles with ease. The Touring also possesses these traits, but with the added bonus of a boot that offers between 560 and 1,700-litres of space - depending on whether the rear seats are folded. 
When it comes to power, there's the choice of petrol, diesel or a plug-in hybrid. If you are a company car driver, the 530e PHEV could be the best option as this attracts the lowest Benefit-in-Kind tax rate, with claimed emissions of just 35-45g/km.
Both the PHEV and diesel models bring strong fuel economy. Not only this, but all 5 Series Tourings offer plenty of performance, even when fully loaded with people and luggage.
No matter which version you choose, the 5 Series Touring is certainly one of the more engaging cars to appear on this list. BMW's weight-reduction efforts mean that the Touring hides its size well, and this combined with direct steering makes this estate car feel surprisingly agile in corners. 
Inside, there's plenty of space for passengers, although the transmission tunnel can get in the way for those in the middle rear seat. Occupants are likely to complain about the overly firm ride, too, unless you specify the optional adaptive dampers. But the 5 Series Touring is a very safe car, with ESP and a pop-up bonnet to protect pedestrians. There are also several useful features like separate-opening tailgate glass, load-dividing nets and self-levelling suspension.
5. Mercedes E-Class Estate 
The giant of the estate market is the Mercedes E-Class, although the latest model isn't quite as big as its predecessor. Its capacity is down from 695 litres to 640 litres, while the back seats fold to make 1,820 litres of space. This figure is also down on the old car, which offered 1,950 litres. 
But, boot size isn't everything, and the rest of the car carries huge appeal. It looks great, for starters, while it also has a huge towing capacity. All models get self-levelling rear suspension and a powered tailgate, too. 
The interior offers plenty of room for five, plus there are cubbyholes and cup-holders dotted around the cabin. Seven airbags and ESP ensure the driver and passengers are well protected, while the optional safety kit includes night vision and lane-departure warning.
Of course, all this comes at a price: the E-Class is competitive with rivals like the BMW 5 Series Touring, but options soon increase the cost. To limit their bills, buyers are advised to go for one of the diesels or plug-in hybrid models to keep fuel consumption down.
4. Mercedes C-Class Estate 
Mercedes took a significant step forward with the latest C-Class. Its design may be familiar – mundane, even – but thanks to a space-age interior, a wide range of powertrains and slick road manners, the C-Class Estate is among the best of its kind. 
Traditionally, the BMW 3 Series has edged out the C-Class for outright driving enjoyment, and this trend continues with the latest generation of each. The BMW is more athletic through a series of bends, but the Mercedes has an appeal of its own with a supple, cosseting ride and a relaxed demeanour. 
The C-Class's cabin feels strikingly modern, too, with an enormous portrait touchscreen that rises up from the centre console and runs the firm's latest MBUX software. Swathes of ambient lighting and intricate detailing make the Mercedes more than a match for the recently facelifted BMW inside. 
With a competitive 490-litre boot, the C-Class combines opulence and practicality like few other estate cars, and there's a model to suit all tastes, with petrol, diesel and plug-in hybrid options, the latter offering an impressive 65-mile pure electric range. A low 8 per cent Benefit-in-Kind tax rate sweetens the deal for company car buyers, too.
3. BMW 3 Series Touring 
Following a facelift in 2022, the BMW 3 Series Touring remains one of the most handsome estate cars on sale, and it still offers great practicality, with up to 1,510 litres of load space available when the rear seats are folded.
Although some rivals have the Touring beaten on load capacity, none of them can deliver the driving experience that BMW has created from its rear-drive set-up. The xDrive versions also benefit from all-wheel drive, which could be enough to persuade some customers away from buying yet another SUV.
The BMW's cabin is beautifully built, too, and facelifted models feature the brand's iDrive 8 infotainment software onboard, which centres around a curved pair of display panels on the dashboard. As well as being a touchscreen, the 14.9-inch infotainment screen can be operated by a traditional rotary dial, making it one of the most intuitive systems on the market. 
BMW offers both petrol and diesel variants of the Touring, and there's also the option of the 330e plug-in hybrid. For those seeking pure performance thrills, there's even the mighty M3 Touring. Whichever you choose, the 3 Series's dynamic class shines through - it's one of the most accomplished estate cars on sale. 
2. Skoda Octavia Estate
The fourth-generation Skoda Octavia Estate offers such a great blend of flexibility, space and comfort that it's an excellent choice of estate car - particularly for families. It's such a good estate that it managed to hold on to our Estate Car of the Year award every year between 2017 and 2022.
While the Skoda is no longer the leader of the pack, it still deserves to be placed highly on this list. Pricing for the Octavia starts from under £26,000, yet it looks stylish enough to compare with its more premium rivals. 
This level of quality continues on the inside, too. The interior design is straightforward, but the cabin is still a nice place to sit and it's finished with some materials that could easily belong in an Audi. Standard kit is also pretty generous; a 10-inch touchscreen with Apple CarPlay and Android Connectivity, dual-zone air-conditioning and LED lighting are all fitted as standard. 
The Octavia offers a number of Skoda's signature 'simply clever' features, such as a double-sided boot floor, a rubbish bin and an ice scraper hidden in the fuel filler cap. There are certainly plenty of goodies, but these don't take up much room as the Octavia Estate boasts some of the highest levels of space in its class. Five adults can be seated comfortably, and the 640-litre boot will handle their luggage with ease. 
1. Toyota Corolla Touring Sports 
A thorough update in 2022 saw a suite of improvements made to the already-impressive Toyota Corolla Touring Sports. Improved looks, an upgraded infotainment system, a bigger battery and increased power output are all significant changes, and it's these upgrades that have propelled the Toyota to the top of this list and gained it the title of our 2023 Estate Car of the Year.
The Corolla's exterior only received fairly minor tweaks compared to other areas, but the sharp styling makes it pleasantly distinctive to look at. It's underneath where the biggest developments have occurred, though, with the hybrid powertrain's electric motor being tweaked to deliver more power. This makes the Corolla much smoother to drive, as well as much livelier in terms of performance.
The battery has also grown by 14 per cent, meaning an increase in pure-electric range which helps to keep running costs down. Both the 1.8- and 2.0-litre hybrids can achieve over 60mpg with little effort, yet they both offer decent performance with 138 and 193bhp respectively. The Toyota is good to drive, too, and we found it to be more fun than the Volkswagen Golf Estate when we pitted them against each other in a head-to-head twin test. 
One of the Corolla's biggest weaknesses used to be its infotainment system, which felt dated and sluggish compared to several of its rivals. Thankfully, Toyota has now addressed this by installing a fresh system with a larger 10.25-inch screen. This new system is more responsive, simpler to use and features improved graphics. 
The Touring Sports is one of the smaller estate cars on this list, but it still offers plenty of room for two adults in the front and room enough for all but the tallest of people in the back. Boot size varies depending on your chosen engine size - 596-litres for the 1.8 or 581-litres for the 2.0 - but the load area is well laid out with a low load lip.
The best estate cars to buy
Estate car buying advice
Here are some of the key questions you should ask yourself when choosing an estate car to help you get the best model for your needs...
How much luggage space do you need?
Don't assume all estates are born equal. Luggage capacity ranges from the relatively small MINI Clubman with 360 litres, to the colossal Skoda Superb with 660 litres – naturally these numbers change significantly with the seats folded.
How much towing capacity do you need?
Towing capacity can vary greatly from estate to estate as well. The Skoda Superb is amongst the best performing estates with a maximum braked towing capacity of around 2,200kg. Should you require slightly less grunt, the Mercedes E-Class, BMW 3 Series Touring, and Jaguar XF Sportbrake all offer decent towing capabilities too.
How often will you be using the car?
If you are covering a lot of miles you may well want to consider a diesel or even a hybrid – the latter also comes with tax incentives helpful for company car drivers. While a traditional petrol will still prove an excellent option for those who drive less.
How many seats do you need?
If it's any more than five you are going to need to look elsewhere, as the days of the seven-seat estate are no more. 
What about optional extras?
Due to the fact estate cars appeal to both private and business users, they quite often have extensive options lists. Parking sensors and blind spot monitoring systems are incredibly useful, while cruise control, heated and cooled seats, and automatic tailgates all help make life a little easier.
Looking for something just a little bit bigger? Check out our list of the best small SUVs and crossovers…