Mitsubishi 3000GT: Buying guide and review (1992-1999)
A full buyer's guide for the Mitsubishi 3000GT (1992-1999) including specs, common problems and model history...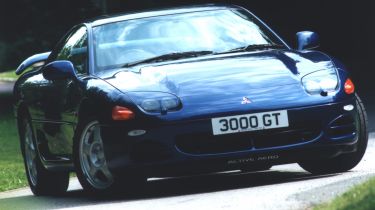 The early '90s saw the release of Nelson Mandela the fall of the USSR and the reunification of Germany, so you would be forgiven for not noticing another notable event taking place in the motoring world, the rise of the Japanese supercar.
Entering a historically European dominated arena, the Nissan Skyline GT-R, Toyota Supra and rotary Mazda RX-7 among others waded into the ring, boasting powerful turbocharged engines and cutting-edge technological advances to take on the establishment.
With all that additional hardware, some were a bit heftier than their European counterparts, and arguably none were more technologically advanced and indeed bulkier than the Mitsubishi 3000GT. It may not have been the fastest or most agile of this group, however the 3000GT did offer a compelling mix of excellent long distance touring capabilities allied with great high-speed stability and grip. 
The GT was sold as the GTO in Japan and Dodge Stealth in the US, and was available in varying engine and trim specs. UK cars were limited to top-of-the line versions and came fully-specced. Developing a small but loyal following, owners appreciate the supercar humbling straight-line performance and luxuriously appointed interior.
While the success of these early Japanese supercar attempts yielded mixed results, they laid the groundwork for what was to come, the 3000GT played its part in introducing advanced technology that was ahead of its time in many respects and forced the competition to sit up and take notice. 
Which Mitsubishi 3000GT to buy? 
With the 3000GT being available for a number of years before its UK launch, there are a number of grey market imports around in various engine and trim specifications. Be very wary of extensively modified or abused cars and get any potential purchase checked out thoroughly, as they are complex machines and only specialists will be able to carry out a comprehensive diagnosis.
UK cars were only sold with the twin-turbo 3.0-litre engine, fitted with a five or later six-speed manual transmission. Total weight was over 1700kg: a twin-turbo set-up, viscous four-wheel drive system and active aerodynamics tend to add a kilo or two to the waistline.
• Most expensive cars sold at auction
Power output started at 276bhp, rising to 296bhp after the 1994 facelift. Quick straight-line acceleration was aided by excellent traction off the line, however agility was hampered by the high curb weight. The 3000GT is certainly more sports tourer than sports coupe, and for the money few cars can compete with the GT for continent crushing ability.
The complexity and advanced technology that differentiated the 3000GT was also its biggest flaw. As production continued some of the more advanced systems were dropped to save on complexity and costs, for this reason the later cars are perhaps preferable as a second-hand ownership prospect.
Imported cars were branded as GTOs, and their specification can vary, with non-turbo 225bhp engines and automatic gearboxes, which are generally regarded as a far less reliable. These models tend to be the cheapest option though, so if you go this route get as comprehensive a history check as possible.
Partnership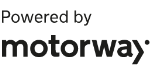 Need to sell your car?
Find your best offer from over 5,000+ dealers. It's that easy.
A poorly maintained 3000GT is a very effective wallet emptying device. If you're set on one of these 90s technological showcases, then the best advice is to look for the absolute best you can afford.  
Mitsubishi 3000GT performance and specs
Model
Mitsubishi 3000GT
Engine
2972cc 24valve DOHC V6 Twin Turbo
Power
286bhp @ 6000rpm
Torque
300lb ft @ 2500rpm
Top speed
160mph
0-60mph
5.9 seconds
Fuel consumption
26.4 mpg
Gearbox
Five-speed manual
Dimensions and weight
Wheelbase
2470mm
Length
4600mm
Width
1840mm
Height
1285mm
Weight
1720kg
Mitsubishi 3000GT common problems 
Parts are available from specialists and can be costly. It's almost always more cost effective to get a well sorted car than attempting to fix someone else's modified experiment. While there are a number of potential issues to watch out for, the 3000GT is a well-built car and if maintained well can provide years of pleasurable motoring. 
• Electronics: electrical faults can lead to hair pulling to the point of baldness. The engine and gearbox ECUs that control the complex systems are known to fail. They are replaceable at a cost, and are located in difficult to reach areas, increasing the labour costs.
• Suspension: suspension bushes wear out regularly, and will show up as rattling and knocking noises. Struts have also been known to suffer from wear.
• Manual transmission: manual gearboxes were standard on all UK cars, and notchiness in standard operation is normal. Transfer cases and output shafts can fail so get the transmission checked out thoroughly by a specialist as this is one of the more expensive issues to repair. A recall was carried out early on to resolve transfer case issues. Regular fluid changes should be evident on the maintenance records. 
• Automatic transmission: automatic boxes tend to be even more problematic and are equipped on some grey imports.
• Hoses: the hoses for the turbocharger and intercooler are known to pop off, especially if a car has been chipped which increases the boost pressure, check the retaining clips to see if they have been fiddled with, and look to be in good order.
• Boost: engine internals are very reliable in standard form, but con-rods and valves can suffer if the boost is upped too much. There are a lot of modified cars out there so look your potential purchase over thoroughly as modified components can have detrimental effects on reliability.
• Aerodynamics: active aerodynamic systems on early cars do inevitably stop working, they are repairable but few owners have gone to the trouble of doing so. 
Mitsubishi 3000GT model history
1990: Mitsubishi 3000GTO launched in Japan. Standard features included four-wheel drive rear-wheel steering, active aerodynamics, electronically-controlled suspension and switchable exhaust
1991: Mitsubishi 3000GT launched in UK, available in top VR4 spec level only
1994: Updated 3000GT with revised exterior styling. Pop-up headlights replaced with faired in headlight cluster, six-speed gearbox introduced and switchable exhaust phased out
1995: Electronic suspension control discontinued. 18-inch wheels now standard on VR-4 models. Limited numbers of convertible body shape produced – none for UK market
1996: Active aerodynamics system discontinued
1999: Final year of production for UK cars
2000: Production ends globally with final cars sold as 2001 models 
Mitsubishi 3000GT owners clubs, forums and websites 
• www.mitsubishi-cars.co.uk • www.gto.club - Official 3000GT club• www.evilempireperformance.co.uk/gto-3000gt-shop - Parts and mods 
Mitsubishi 3000GT summary and prices 
There are many sad examples around and suspiciously low priced versions are that way for a reason. A 'good' late-model 3000GT in unmodified condition can be anywhere between £9000 and £15,000. Higher mileage older cars trade for around £6000.
With multi-turbo engines, active steering, active aero and electronic suspension all commonplace today, the 3000GT might not sound that impressive, but during the 1990s this was right at the cutting edge. It still provides an unique drive, and if maintained properly can be a great long distance companion as well as an imposing looking weekend car.
Thinking of buying a future classic? Then take a look at these potential future classics...