Peugeot GTi: best ever Peugeot Sport cars
Over the years, Peugeot Sport has built some truly amazing road cars - we count down our favourites
Peugeot Sport's illustrious history dates back 35 years, with its wide-ranging success covering everything from rallying to Le Mans. But all the tech and expertise also filters down into its finely tuned road cars. 
Peugeot's fast road cars have something of a cult following – both in the UK and worldwide. And while we all have our favourites, which models are widely considered the best of all-time?
• Best hot hatchbacks to buy now
In this list, we count down the top 10 best fast Peugeots, including a slew of famous GTi models like the 205 GTi and 308 GTi, to stripped out Rallye models and even the sleex and sexy Peugeot RCZ R coupe.
We've got the stats, facts and figures, as well as expert insight on each model. But what takes the crown? Use the tabs on the left, or the list at the bottom to find out! 
Top 10 best ever Peugeot Sport cars
Have you owned or driven any of these fast Peugeots? Let us know in the comments section below!
Peugeot Sport: from race to road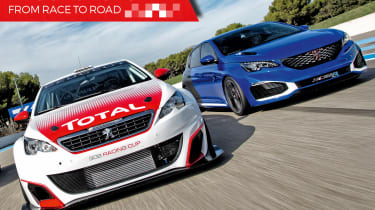 Our special guide to the past, present and future of Peugeot Sport...