"I'm baffled as to how a brand-new £84k Volvo XC90 can fail so spectacularly"
Mike Rutherford says it's bad that a new and expensive XC90 died at the roadside, but even worse that Volvo can't explain why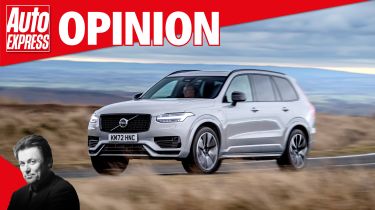 What you're about to witness is a tale of the good, the bad and the undrivable. Best bit first: Volvo is looking to increase sales with some good, old-fashioned price cuts. "Save up to £11,500 in October" is the tempting message it's been putting out there this autumn.
Coincidentally, a couple of weeks ago I received a friendly 'Hej' (hello in Swedish, apparently) from my usual contacts at Volvo, who reminded me that I hadn't driven any of its cars for a while and would I like to? "Yes please. I'll grab one of those blessed with that amazing £11,500 discount," was my immediate response. The following week came a message that a Volvo 'Brand Ambassador' would be handing me an XC90 Recharge Ultimate T8 AWD plug-in hybrid from the press fleet the following morning.
During the early part of the delivery process, Volvo did and said all the right things to demonstrate its efficiency and cool professionalism – while at the same time creating exactly the right mood prior to my week-long test drive in its £83,925 (gulp) SUV.
After a brief phone conversation with the company's appointed ambassador, we agreed to meet 45 minutes later. Then the good started to turn to bad as he phoned me again from a nearby motorway service area and suggested we might have to put the proposed meeting/handover on temporary hold. "Why?" I asked.
"The car's now as dead as a dodo," he explained. We agreed that he'd need to call out the AA or whoever to diagnose and fix the problem(s), before getting back to me with a progress report. Some 90 minutes later came the update that, after receiving technical assistance and checks by a professional at the roadside, the car had been brought back from the dead and was again on the road, heading my way.
But not for long. As I said, at the top, first the good (that £11.5k discount), then the bad ("car's as dead as a dodo"), then the undrivable (numerous dashboard warnings, including "restart not possible," according to the ambassador).
Since the early 1980s, I've been sent well over 1,000 test cars. And I've never known one of them to die en route to me. The XC90 was the first. As you can imagine, during the days since the unfortunate incident, I've repeatedly asked Volvo and its in-house tech experts to formally explain why and how its car suddenly and scarily achieved "dead as a dodo" (the ambassador's words, not mine) status. The only official word from the company's UK HQ as we went to press has been: "The cause of the issue is still being investigated. Sorry to say that we don't yet know what it was."
But as soon as Volvo (whether in Britain and/or Sweden) diagnoses the technical problems with its car and sends me some detailed explanations for them, I'll get back to you, dear Auto Express reader. Not least because you're probably as baffled as me over how a brand-new, £84k car can fail so spectacularly. And if anyone ever tells you press test cars are specially fettled for our benefit, think again.
Partnership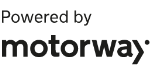 Need to sell your car?
Find your best offer from over 5,000+ dealers. It's that easy.
Click here to read more from Mike...