Land Rover Defender configurator creations: our best builds
We've been on the online configurator for the new Defender and these are our best efforts. Now show us yours!
The all-new Land Rover Defender has already caught the public's imagination and done a similar number on the team here at Auto Express. Like many of you, we've been drawn to spend quite a bit of time on Land Rover's online configurator for the car, choosing the specs of the Defender we'd order in an ideal world - all in the name of research, you understand. 
The results have been varied with these 'Auto Express Defenders' provoking plenty of division and derision in the office so we thought we'd share them and encourage you to do the same with your personalised Land Rover Defender configurations on the #aedefender social media hashtag. Show us what you've specced and tell us why. We'll add the best (and worst) to this page...
Land Rover Defender configurator creations
Land Rover's efforts to recreate an off-road icon were always going to be fraught with danger, simply because the original Defender, and the series Land Rovers before it, mean so many different things to so many people. All JLR's team of designers and engineers needed to do was please all of the people all of the time.
• Opinion: does JLR really need the new Defender in its line-up?
When you look at the online configurator, it seems they've set out to do this by offering the new Defender with a vast array of different specifications, accessories and optional extras. The scope to create your personalised Defender is huge, even by modern car industry standards. 
There are important choices to be made. Do you configure a tough, hose-down Defender designed for wellies, hay bales and errant livestock? Or do you throw the options list at a money-no-object creation better suited to the trendier parts of town than an uncharted swamp? And when you're finished, will your efforts mark you out as an astute connoisseur of the automobile or a solid gold plonker? Have your say below and on the #aedefender hashtag…
Steve Fowler's Defender
Base price: £53,810Options: £14,453On the road: £70,133
Editor-in-chief Steve Fowler has gone for an aggressive look with his Defender. It's got the Urban Pack which includes the metal scuff plate and spare wheel cover plus the Chequer Body Protection Kit and the 22-inch wheels. Inside he's splurged another £500 on the 12-way adjustable heated and cooled seats but also gone for the Advanced Off-Road Capability Pack with full Terrain Response 2 off-road system, so this isn't purely an urban warrior.  
James Batchelor's Defender
Base price: £43,370Options: £7,270On the road: £52,510
Our editor-at-large has tried to keep things relatively simple with his Defender 110 D200. He used the Defender County 110 of the late 1980s as his inspiration, so, for his configuration, Tasman Blue gloss paint was mandatory as was a white roof and white steel wheels shod in off-road tyres. He also went for the Country pack with its mudflaps, wheel arch protection and black roof bars for a classic look.
Interior-wise it was a back-to-basics feel with a plastic steering wheel and fabric seats, and the Country Pack also gives the inside a portable rinse system and a loadspace partition. Sadly a bonnet-mounted spare wheel and 'County' door graphics aren't on the vast options list. 
Richard Ingram's Defender
Base price: £53,810Options: £9,115On the road: £64,835.00
Partnership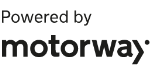 Need to sell your car?
Find your best offer from over 5,000+ dealers. It's that easy.
Reviews editor Rich has very definite ideas about how a Defender should be done. "I've never subscribed to the idea that a Land Rover needs to be a back-to-basics workhorse. In recent years the company has proved that you needn't sacrifice luxury for true go-anywhere ability – just look at the latest Discovery and top-end Range Rovers.
"I've specced 'my' Defender in middling SE trim with Indus Silver paint, 20-inch wheels and a sliding panoramic roof. There's heated and cooled leather seats and three-zone climate control, too. The punchy D240 diesel should give it enough shove on and off-road as well."
Dean Gibson's Defender
Base price: £43,370Options: £16,256On the road: £61,496
In his own words, content editor Dean has gone for "full UN spec" with his Defender, starting out with the entry-level model in white. Then the configurator unfurled the entire options list before him and things got out of hand. Dean managed to breach his own UN convention with £16k worth of optional extras.
James Brodie's Defender
Base price: N/AOptions: all of themOn the road: Price on application
Restraint is not a word that features in senior staff writer James Brodie's otherwise extensive vocabulary. He actually managed to break the Land Rover Defender configurator with a splurge of box-ticking excess. "I just spent ages trying to make one as expensive as possible and now it won't give me a price," he complained.  
James claimed that he wanted to go for a short wheelbase 90 model, which would have been his only money-saving decision in the entire build, but they aren't are not on the configurator yet. In not quoting a price for Brodie's Defender, Land Rover's configurator algorithm obviously took the view that he couldn't afford it. Very sensible. 
Luke Wilkinson's Defender
Base price: £43,370Options: £1,815On the road: £47,919 
Our resident northerner, staff writer Luke Wilkinson, hails from a particularly rural part of Cumbria which is populated mostly by farmers. As such, the old Defender 110 is a common sight on the road for him – and he says that most of them look like this. Blue paint, a white roof, steel wheels and a fabric interior.
It's powered by the entry-level D200 2.0-litre diesel engine – and it's completely standard, with the exception of two accessories. First, a tow bar for when you need to haul a trailer full of sheep to auction. Second, and most importantly, a wire-mesh partition for the boot to stop your excitable border collie from romping around the cabin on the way to the field.
Alastair Crooks' Defender
Base price: £49,880Options: £11,941On the road: £63,691
Content editor Alastair Crooks thinks the original Land Rover Defender had a bit of an identity crisis towards the end of its 67-year production run and says the new one should return to being an exploration vehicle. 
"The Defender shouldn't be used for cruising around the trendiest parts of London, it should be for creating memories, adventures and records. Seeing a squeaky-clean Defender parked up on a suburban street just screams wasted potential. Hence why my dream Defender is kitted-out to challenge the great unknown and get filthy while doing it." 
Pete Baiden's Defender
Base price: £49,880Options: £5,605On the road: £57,355
Web producer Pete Baiden has no plans to take his Defender off road, so he's gone for a design that keeps things simple. He's specced a mid-range 110 S with the D240 engine to give it some punch, while Santorini Black paint and gloss black wheels give it an imposing look on the road. Options have been kept somewhat in check, but a few creature comforts, such as the cold climate pack and three-zone climate control, have been added.
Jonathan Burn's Defender
Base price: £50,755Options: £7,099On the road: £59,724
Retro on the outside and modern on the inside, that's how a modern interpretation of the Defender should look, surely? News editor Johnny Burn has gone for a Pangea Green finish, which is a nod to the iconic Series 1 Defender known as Hue 166, while the white steel wheels and matching roof complete the retro touch. The D200 2.0-litre diesel engine will be more than sufficient and helps keep the price to a relatively sensible level.
Alex Ingram's Defender
Base price: £46,425Options: £17,058On the road: £65,353
Staff writer Alex Ingram's preference is for the 90 over the 110, but as it's not available to order yet, he asks that you imagine 'his' Defender, finished in Gondwana Stone paint and a black roof, looking like this, only more squidged up. There's lots of love for the steelies among the Auto Express team, but Alex doesn't think the white finish is a match for his colour scheme, so instead has plumped for the 18-inch Style 5094 wheels.
Inside, there's a Khaki interior, a Meridian Sound System (it's brilliant in other JLR cars, so it'll be a worthwhile option) and the digital 'clearsight' rear view mirror. And while he doesn't own a dog he's gone for the portable wash system. Just in case.
Jake Weaver's Defender
Base Price: £77,465Options: £21,431On the road: £100,231
Being from Essex, content editor Jake Weaver's taste in cars is often called into question and his Defender doesn't do anything to buck that trend. With over a staggering £21,000 worth of options, his Defender manages to break the £100,000 price tag, although you wouldn't think it when looking at it. Unlike many other Defenders on this list, Jake has opted for 22-inch black alloy wheels rather than traditional 'steelies' as he knows it is highly unlikely it will ever get a wheel off-road.
James Howe's Land Rover Defender
Base Price: £49,880Options: £11,857On the road: £63,607
James' preferred Defender – like so many in the AE office – would be a retro-themed 90 on steel springs, but given that car's absence from the configurator (for now), our online reviews editor has specced his 110 S D240 as an alternative to a luxurious mid-range Discovery. Seven seats and the Country Pack's dog-friendly accessories maximise flexibility inside, while the near-£2,000 Towing Pack includes a full complement of off-road tech alongside its deployable towbar and associated assists.  
James picked Khaki leather to contrast with the Eiger Grey paintwork, which in turn works nicely with the Country Pack's larger plastic arches; the optional Black Pack completes the look alongside 19-inch alloys that shouldn't be too big for heading off-road. A £1,500 panoramic roof is an indulgence, but one that James hopes would help lend an even airier feel to the already vast cabin. 
What would your perfect Land Rover Defender look like? Let us know your thoughts below...