Toyota MR2 Mk1: Buying guide and review (1984-1989)
A full buyer's guide for the Toyota MR2 Mk1 (1984-1989) including specs, common problems and model history...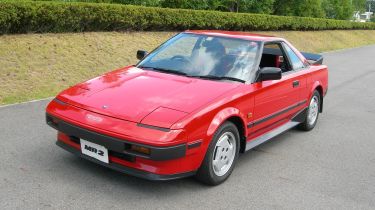 When Toyota launched the MR2, it was entering a market that was in dire need of some rejuvenation. Mid-engined sports cars dated back to the likes of the Porsche 914 and Lotus Europa, but heading into the 1980s, only the rapidly ageing Fiat X1/9 soldiered on. The traditional sports car market was also being squeezed by the rampant evolution of the hot hatch, which offered most of the thrills with more practicality. 
Toyota began development as far back as 1976, launching the finished MR2 (Midship Runabout 2-seater) in 1984. Here was an affordable mid-engined sports car, with the bonus of Toyota's excellent engineering and reliability record. It was a breath of fresh air, and it went down extremely well in the UK.  
Fitted with a revvy twin-cam engine, and a close-ratio five-speed transmission, Toyota's sportscar turned out to be a great steer too. Although relatively soft riding, the MR2 was precise and well balanced on the road – finding favour with many road testers at the time. The combination of a 122bhp engine and low 977kg weight, the MR2 was genuinely rapid, managing a sub-8.0 second 0-60mph time. 
The positive press also helped to turn the MR2 into a strong seller, but it also helped to spawn a one-make race series in the UK, although a proposed Group S rally car never came to fruition due to the cancellation of the series.  
Which Toyota MR2 Mk1 to buy?  
For the easiest experience, your best bet is to stick with an original UK car. All U-market cars originally came with a removable sunroof, which could be carried in the front luggage compartment, however there was also a T-bar roof option from October 1985.
This added a removable glass panel above each occupant. While a desirable option in summer, the the glass roof can cause problems with leaks during the wetter months – something to consider if you can't garage the car.  
As always, you should find the lowest mileage car you can. Although the biggest concern is rust, it's also worth taking into account the most common mechanical issues that commonly strike at around the 100,000-mile mark. A higher-mileage car with all the work done might ultimately be the cheaper option.  
Although they require a more careful eye, as well as some more extensive searching, some of the imported models can offer considerably more than the UK-market cars. Two popular versions are the Supercharged and G-Ltd models. The usual pitfalls of imported cars apply, meaning you should beware of clocked examples, as well as poorly converted cars.
They were also even more prone to rust due to less protection than the UK-sold counterparts. We'd also recommend avoiding the 1453cc cars sold in Japan originally, as they have just 83bhp – although if you find one of these in exceptional condition for sensible money, it might make a smart buy.  
Toyota MR2 Mk1 performance and specs 
Model
Toyota MR2 Mk1
Engine
1587cc, four-cylinder
Power
122bhp @ 6600rpm
Torque
105lb ft @ 5000rpm
Top speed
119mph
0-60mph
7.7sec
Fuel consumption
29mpg
Gearbox
Five-speed manual
Dimensions and weight
Wheelbase
2320mm
Length
3925mm
Width
1665mm
Height
1250mm
Kerb weight
975kg
Toyota MR2 Mk1 common problems 
• Crash damage: as it's not a difficult car to spin on wet roads, you must check for badly repaired crash damage. A big giveaway is mismatched paint as well as badly aligned panel gaps.  
Partnership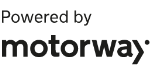 Need to sell your car?
Find your best offer from over 5,000+ dealers. It's that easy.
• Corrosion: expect rust, especially in the rear wheelarches. This is the biggest killer of MR2s, as a rusty car can be difficult to rescue once the rot has spread to far. Look at the rear quarter valances and the rear wings too.  
• More corrosion: pull out the spare wheel, and check the seam that runs across the bulkhead as this rots, especially on the pre-1987 cars.  
• Front valance: the front valance on early cars also gets stone chipped and rots out, although later models used a plastic valance.  
• Boot rust: open the rear boot and carefully check for corrosion in the corners, as rust can star here and spread.  
• Post rust: check the bottom of each A- and B-post, as corrosion in these areas is likely. Things will be made even worse in a T-bar car with leaky seals, which could potentially flood the interior. Pull up the carpets if you can, as there may be rust holes.  
• Wheelarch rust: the front wheelarch liners can also trap leaves, which then absorb moisture, leading to rotten A-posts. If the car has been parked under a tree, then these should be cleaned out and inspected for rust.  
• Chassis bungs: check that all the bungs are in the various holes on the underside of the chassis, in particular the areas under the footwells and seats, as water can enter here through damaged underseal and go undetected beneath the carpets.  
• Engines: engines clock up 150,000+ miles if the oil is changed every 6000 miles. The cam belt should have been changed at 60,000 miles or every five years.  
• Coolant: check the colour of the coolant, as it should be a deep red colour. This would indicate that the correct Toyota anti-freeze has been used. If this becomes too dilute, the cylinder head gasket could potentially blow. The system should be bled (which can be difficult) to avoid air locks, which can fool the various temperature sensors, causing the revs to fluctuate between 600rpm to 2000rpm, when at idle.  
• Gearbox: the five-speed transmission is reliable, the only likely problem being worn synchromesh on second gear. Some Japanese cars got an automatic gearbox, and even then it was available only with the smaller engine and also as an option on supercharged cars.  
• Transmission: the manual gearbox can develop fifth-gear problems after 100,000 miles, so check for it jumping out of gear. This can sometimes be repaired cheaply, but if it's been damaged for a while it's likely to need a replacement or rebuilt gearbox.  
• Front end: knocks from the front suggests either the roll bar drop links or the steering rack bushes have worn. Both are easy to replace on a DIY basis.  
• Brakes: the MR2 has disc brakes all round; rear callipers can seize because of worn handbrake cables and/or worn seals.  
• Electronics: the alternator is prone to overheating, which shortens its lifespan, so make sure it's charging properly.  
Toyota MR2 Mk1 model history 
1983: MR2 Prototype is shown, badged SV-3, at the Tokyo motor show. 
1984: Production MR2 is launched in Japan. 
1985: First cars arrive in the UK in March. By October there's already a minor facelift, with colour-keyed bumpers, spoilers and skirts plus central locking. 
1986: A T-bar roof is now offered, while all models get a deeper front spoiler, longer nose plus revised tail lights and air intake. There are also suspension tweaks while a 145bhp supercharged edition is introduced for markets outside Europe. 
1988: Leather trim is now standard on the T-bar MR2. 
1990: The Mk2 supersedes the first-generation car.  
Toyota MR2 Mk1 owners clubs, forums and websites 
• www.mr2dc.com• www.mr2mk1club.com• www.mr2oc.co.uk 
Toyota MR2 Mk1 summary and prices 
The MR2 has always offered a lot of fun for not much money, but due to the surprisingly rare nature of these Japanese classic prices have unsurprisingly soared in recent years. Today a top condition car could cost more than £5000, although there are still great cars to be found from around £2700. If you're handy with a welder, then there are still plenty of cars out there for around £1000.
Thinking of buying a future classic? Then take a look at these potential future classics...