TVR Chimaera: Buying guide and review (1992-2003)
A full buyer's guide for the TVR Chimaera (1992-2003) including specs, common problems and model history...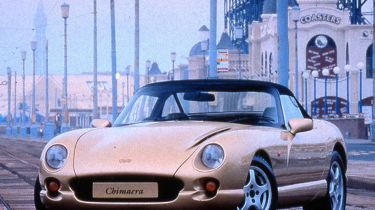 TVR has always been a car company notorious for doing things a little differently. The Blackpool-born company has been around since 1947, and despite some turbulent times, has produced some of the most iconic lightweight sports cars the UK has ever seen. The Chimaera, however, was something new for the company.  
In the past, many of the models were unruly beasts – fun but very uncivilised – while others have been highly focused performance machines. The Chimaera however, is the one model that hit the sweet spot for many, sitting somewhere between quirkily designed widow maker and useable weekend toy.
• Best British cars of all time
With the tried and trusted Rover V8, simple strong mechanicals and a stylish fibreglass body, the Chimaera is great fun to drive. Under the skin, the Chimaera was effectively based on the same tubular chassis as the Griffith, but with softer suspension and a tad more interior and luggage space it became the much preferable GT choice.
Like all TVR models, driver aids such as ABS and traction control were considered to be superfluous. Omitting these items makes for a very light car with stunning acceleration, while the handling at the limit demands a measure of skill and respect from the driver.
TVR boss Peter Wheeler and designer John Ravenscroft worked on a new design for the Chimaera, trying to create something a little bit more restrained than the Griffith while staying true to TVR's nature. Take one look at the Chimaera, and it's instantly clear that they succeeded.
It doesn't quite hold a candle to the the drop-dead gorgeous Griffith, but the Chim is a genuinely handsome car. It even has a pair of distinctive indents in the front bumper for the indicators, left in the initial styling mock-up of the car by Wheeler's pet dog Ned. It Looked so good that it made it to the production car... or so the legend goes! 
As the car matured, it quickly became TVR's biggest selling model – surpassing the Griffith. Despite it's more laid back settings, many actually prefer the overall handling balance of the Chimaera, and there's actually not a lot of difference in performance term to the mighty Griffith.  
After a turbulent decade of new ownership, and a promising (but still uncertain) future, classic TVRs are continuing to rise in value. The Chimaera is still an affordable enthusiast car but with the first cars now pushing 25 years old, there is a lot that can potentially go wrong with a purchase, so it's vital to do your homework. 
Which TVR Chimaera to buy? 
The basic Chimaera shape stayed the same throughout the 11-year production run, however detail changes to the front grille, rear lights and wheels differentiate the various models. There were four engine sizes through the years, with power ranging from 240bhp for the first 4-litre cars, up to 340bhp for the 5-litre models. 
When looking for this sort of car, its easy to fall into the trap of wanting the full-fat Chimaera 500, however the consensus is that the smaller-engined models are slightly better balanced. The sweet spot in the range is probably the 4.5, with weight at not much more than a ton, performance is still scintillating. Going for one of the later models, which was fitted with an upgraded gearbox and some of the smaller niggles ironed out, is a good starting point. 
Partnership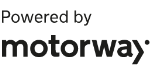 Need to sell your car?
Find your best offer from over 5,000+ dealers. It's that easy.
Options at the time were mostly limited to interior trim changes, with full leather interior, air conditioning and heated seats being a few of the luxury items that a potential owner could specify. Power steering was also offered as an option, in turn adding a much faster rack. 
Once you have settled on the model that you would most like to own, speak to any TVR fan and their advice to anyone interested in getting one of these cars is to always get the best condition model you can find. TVR owners are a passionate bunch and they are more than willing to impart their knowledge on potential new owners. 
TVR Chimaera performance and specs
Model
TVR Chimaera 4.5
Engine
4495cc, V8
Gearbox
Five-speed manual
Power
285bhp @ 5500rpm
Torque
310lb ft @ 4250rpm
Top speed
158mph
0-60mph
4.6 seconds
Fuel consumption
15mpg
Insurance group
20
Dimensions and weight
Wheelbase
2286mm
Length
4015mm
Width
1865mm
Height
1215mm
Weight
1060kg
TVR Chimaera common problems 
• Parts supply: spares and new parts are generally in very good supply, and if not there are many specialists that have since developed many workarounds and improvements to the original designs. 
• Parts: it is also worth noting that TVR was famous for its clever use of parts from other manufacturers, including Vauxhall, Ford and Rover, meaning that finding compatible parts is sometimes surprisingly cheap and easy. Sites like chimaerapages.com have detailed lists of interchangeable components, from dashboard switches to steering racks. 
• Chassis: as the factory-applied powder-coated chassis chips and wears away, the mild steel chassis begins to corrode. Outriggers are generally the first to need repair, although more work may be required on older Chimaera that has been patched up over the years. A full body-off refurbishment of the chassis is the best course of action, as strong repairs are almost impossible with the body on the car. 
• Corrosion: a lot of the common rust spots are extremely difficult (or in some cases impossible) to spot with the body in place, so photographic proof of any restoration work is an absolute must.  
• Fibreglass: as the cars body is made of fibreglass, rust is a non-issue. Instead look for any botched repair jobs or ill-fitting body panels. Any Chimaera will have had at least a couple of front-end resprays by now, so ensure the finish is of a good quality. If the the car has a lot of stone chips, this can be a good bargaining points. 
• Powerplant: engines are generally reliable. A general check of the cooling system for water mixing with oil (check under the oil cap) should alert you to any head gasket potential issues. The temperature gauge may fluctuate between 70-90 degrees during normal running, with the cooling fans set to cut in at 92. Any signs of dodgy manual fan switches should sound alarm bells. 
• Engine starting: check that the engine restarts once hot. A bad earth connection is usually the culprit if it refuses. A healthy battery will always help a car turn over better for hot starting. 
• Glass: windscreens on early cars can show milkiness around the edges, which is usually due to inefficient sealing at the factory. It's not a major issue, as the windscreen can be replaced relatively cost effectively. 
• Suspension: uneven tyre wear can indicate worn out suspension bushes or tired dampers. 
• Electronics: the electrical system needs to be thoroughly tested, so make sure that all of the switches, buttons and lights work as they should. 
• Transmission: gearboxes are hard wearing and the changes should go through relatively smoothly. Some recalcitrance when engaging reverse is considered normal.  
• Throttle: throttle cables have a tendency to snap and should be checked for fraying. 
• Fan belt: fan belt failure is a common problem, and carrying a spare in the car is a wise investment! 
• More electronics: fuses tend to blow regularly, although there are a number of modifications that can be made to the electrical systems to cure this. It is wise to carry some spares. 
• Modifications: there are also a number of aftermarket upgrades that can be carried out to improve the reliability and usability of your car. Hot Start kits, manual fan overrides, lights on buzzers and other mods are all available, and can be retrofitted relatively easily. 
TVR Chimaera model history 
1992: Chimaera introduced in 4 litre and 4.3 litre guises.
1994: Gearbox changed to Borg Warner T5 unit and 5.0 litre and 4.0 HC engines become available.
1996: Chimaera models receive facelift with the most notable changes to the front grille. 4.5 Litre engine introduced. Roll bar becomes optional extra.
1997: Tail lights changed to bespoke TVR design (previous item was off a Fiesta).
2001: Covered headlights introduced.
2003: Last Chimaera rolls off the production line with approximately 5200 cars built. 
TVR Chimaera clubs and websites 
• www.tvr-car-club.co.uk - UK-based owners club for all TVR enthusiasts• www.chimaerapages.com - Lots of technical information on the Chimaera 
TVR Chimaera summary and prices 
High mileage early Chimaeras, requiring some restoration work, generally trade for around £10,000. It's best to aim for the best condition car you can find, as a troublesome car can severely dampen your initial enthusiasm. It's therefore best to look for cars between the £15,000 to £20,000 bracket, with photographic proof of any chassis work.
For this you can get one of the facelifted models with some good service history. Some Chimaeras have been trading for upwards of £25,000 in the past few months, and this is the sign of the increasing popularity of these vehicles. Insurance can be quite pricey for such a powerful car, although specialist and classic insurers may lower your premiums significantly.  
The TVR Chimaera is a fantastic car, and offers a no nonsense sports car in the mold of the big engine British muscle cars of the '60s and '70s. It demands total focus when driven hard but rewards with great handling and a thumping V8 soundtrack. Bag a Chimaera now before everybody wants one!
Thinking of buying a future classic? Then take a look at these potential future classics...