Audi A6 Avant - Best estate cars
Audi's A6 mixes premium luxury with serious load-lugging capability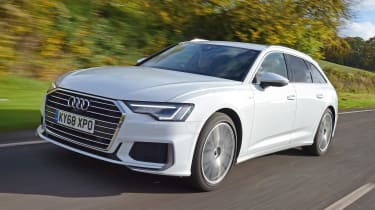 The Audi A6 Avant is a masterclass in fine packaging, offering a luxurious cabin and the latest technology, all wrapped up in a sleek and sophisticated exterior.
The A6 Avant has been designed to cover long distances in a quiet and sophisticated manner, and probably isn't the first choice for buyers in search of keen dynamics. For that, the BMW 5 Series Touring should remain the prefered choice, although the gap is narrower than before.
The 2.0-litre 40 TDI version is a terrific all-rounder, while the 3.0-litre V6 50 TDI is the choice for crossing continents. Overall, there's much to like and not a lot to dislike about the A6 Avant, which is why we think it's the most complete Audi estate ever built. Still want that SUV?