Ford Escort MST red-rocket Mk1 review
Ford Escort specialist MST marries old-school style and heritage with state-of-the-art motorsport technology in a stunning return to the glory days of British rallying. We drive its red-rocket Mk1
The car is most definitely the star. I have been fortunate enough to drive some very fancy stuff during my time doing this job – but rarely has anything provoked such a response as MST's vivid red Escort Mk1 recreation on this dreary November day in North Wales.
Actually, I tell a fib. I do recall similar enthusiasm, and that was for my own Escort Mk1 Mexico, way back in the early nineties, the very last Escort I ever drove. Where are you now, REP 300M? Not on the road, according to the DVLA.
You've probably seen the MST machine already. It has become something of an Internet and Instagram star. How could it not in the UK, where the Escort means so much to so many, the RAC Rally is still spoken of with reverence, and Roger Clark and Tony Mason are national heroes? The bark of a Ford BDA through Dalby forest, Lucas spots lighting up the night sky. Bobble hats and thermos flasks for the hardy spectators, or the evening rally report with Top Gear legend William Woollard for TV viewers at home. If that doesn't bring back a warm nostalgia, nothing will.
And it's impossible not to reminisce about those halcyon days, given that it's now 50 years since Clark and Mason won the Escort's first RAC in 1972. Also fitting that the victory took place in November and, as was mandatory, the rally visited this very part of North Wales for six special stages. 
This very part of the country – Pwllheli to be precise – is about as remote as it gets. It's where MST Ltd is based – MST standing for Motorsport Tools – under the direction of Carwyn Ellis and partner George Gkirtzis. Carwyn, as you will have guessed, is patriotically Welsh and a rally boyo through and through. George, meanwhile, is Greek – a graduate of Cardiff University, who decided to brave the UK elements and stay. Rallying is their shared passion, and together they have created something that is truly remarkable.
The tools side of MST is now very much in the background. The Escort in Mk1 and Mk2 form dominates, starting from parts supply to now fully built and effectively brand-new cars. That's right, these are no restomods, backdates or whatever you want to call the genre. After all, you can't restore what is a brand-new bodyshell. That is the starting point made possible by MST's ever-expanding parts catalogue, which now requires two warehouses to accommodate and has to be seen to be believed.
This is the place where everything you need in order to create a complete 'Escort' is housed. MST's first build – an equally red Mk2 – was something of a leap of faith. Building bodyshells and supplying parts is one thing. Building a complete, turnkey car is quite another – not least because of the cost. The reaction, though, was nothing short of stunning. A Mk1 was the next, very obvious step.
The Mk1 and Mk2 both have their fans, but it has to be said that the curvy, Coke-bottle silhouette of the Mk1, together with its distinctive grille and headlights, and period Group 4 rally-regulation bubble arches, is the prettier of the two. And if the Mk2 was a sensation, then the Mk1 build has turned Escort fever up to a noisy 11-plus.
Partnership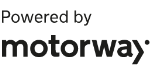 Need to sell your car?
Find your best offer from over 5,000+ dealers. It's that easy.
Whereas the Escort under Ford was very much production line and mass produced, an MST creation is hand-built from the floorpan up. This is a luxury that not even Ford's Boreham-based Works rally team had, because they received bare bodyshells straight from the line, and then seam welded these for added stiffness and installed the roll cages.
MST starts with the floorpan, to which the roll cage is fitted and then the body panels assembled around that, with strengthening and seam welding as required. The result is a shell that is a good 50 per cent torsionally stiffer than Rog and Tony's original 1972 Works rally weapon.
And talking of Ford, what does the mighty corporate Blue Oval make of this Welsh cottage industry turning out hand-built, bespoke Escort recreations? Well, it could have got all legal and moody, as have some manufacturers in similar circumstances, but actually the attitude – refreshingly – is that as long as the cars are not badged as Fords, or Escorts, then carry on.
The first Mk2 build used a 2.5-litre Ford Duratec engine, attached to a six-speed Mazda MX-5 gearbox. For the Mk1 build, MST has gone for a period 2.0 Ford BDG – a direct descendent of the 1.7 BDA – on throttle bodies, with a five-speed Ford Type 9 box and semi-helical gears. As per Works Group 4 spec, a Ford Atlas six-link, live rear axle/diff is suspended on vertical turrets. Old school but effective. More 21st century, though, is a full Life ECU from current Ford rally constructor M-Sport, which helps to liberate 250bhp from the BDG. 
And if that isn't hi-tech enough, then MST has built this Mk1 with TracTive electronic dampers. These Anglo/Dutch devices are virtually infinite in their adjustability, using lateral and longitudinal acceleration to observe behaviour on vertical, lateral and longitudinal axis. Just like – say – Porsche's PASM, the software knows when cornering is taking place and adjusts damping states in real time and within six-10 milliseconds. Five suspension maps can be created using the system software, all cockpit adjustable via touchscreen. Comfort, fast road, track, special stage, gravel; the choice is yours. Or, of course, you could just go for Bilsteins, or Billies as the rally boys would say.
Talking of options, no two creations will ever be the same. Indeed, you don't even have to have a full build. Should you desire, MST will make you a bodyshell, into which you could put components of your choice. The possibilities are endless, such is the simplicity of a rear-drive set-up such as this. Other build options from MST are the aforementioned Duratec, or for the seriously hardcore, there is the Millington Diamond four-cylinder in capacities of up to 2.8 litres and 350bhp. And any of these can be attached to a sequential gearbox, too.
We're starting to get carried away now, so back to MST's red rocket. The gold 13-inch Minilites, which offset the hue so perfectly, partially obscure AP four-pot brake calipers front and rear. Tyre choice is Kumho trackday-style rubber. There are notes of luxury inside. The dash is nicely leather-trimmed, while the door cards are in Alcantara, as is the roof lining. The seats are MST's own racing buckets, and there's carpet and even an infotainment system, which neither Carwyn nor George say they've ever bothered to use. Or maybe it's simply that they tried and it was just futile. Futile because the cabin's so bloomin noisy!
We'll get to that, because it's nearly time for me to drive. Inside, I'm transported back to my own stripped-out Mexico. Small, but perfectly formed, you almost wear it – but, then as now, there's plenty of room for my lanky legs, while the pedals and steering-wheel position are spot-on. Being comfortable is very important. Of course, the visibility is old-school panoramic, thanks to pre-safety-regs-style skinny pillars all round. Not that safety is a major concern, with a full roll cage for protection. Having said that, there's no restraining driver aids, just brain-connected-to-foot-style traction control.
Sorry for the build-up, but I'm mindful of the adapted adage 'never drive your heroes'. Just standing still, the car is a thing of perfection and beauty, so what if it doesn't meet my sky-high expectations? What if my own Mexico was just a bit rubbish? Or, shall I just shut up and get on with it? Thought so…
Blimey, how is it possible for a four-cylinder to make such a noise? The snarls and gargles through the throttle bodies. The solid-mounted unit sends fizzing vibrations through the bodyshell, while the equally solid-mounted suspension makes its own contribution. It's a sensory assault. 
The sharp clutch needs a slip to get going. The throttle is trigger accurate, and the 'box's action is short and mechanical. There's no brake servo, and the super-quick steering is just on the right side of manageable. You wouldn't necessarily know it has electromechanical power assistance.
The MST Escort demands your full attention. It's not going to do anything for you. You drive, it responds – and how it responds rather depends on your inputs. There's no falling asleep, or relaxing at the wheel. It's alive, too, in a way that I haven't experienced for a long time. Some cars go with the flow, and you just gently guide them. Not with this you can't.
It may have electronic damping, but even on a road-friendly setting, the car wiggles and jiggles, with an iron-fist control over the Welsh topography. Were it mine, I might double down on the set-up, but as it is, it's wonderfully animated and old school. Anyway, a magic-carpet ride would be just weird and take away some of the character.
Fast? You bet it's fast – faster than Rog's own RAC winner. The Mk1 weighs a mere 950kg, so 250bhp is more than adequate, but it's more the way it delivers that grabs you as it howls past 5,500rpm and furiously keeps on spinning to a near-8,000rpm climax.
Yes, the car is everything I expected, and more. My old Mex was way softer in all areas, despite it running on throaty twin Weber carbs. And, of course, its Crossflow-derived 135bhp was no match for 250bhp-worth of BDG, with its added electronic control. But I'm not here to compare and contrast. The MST machine is an intriguing mix of old and new tech, which adds a slightly digital edge to the analogue Escort concept.
If I'm honest, I'd probably fantasy spec mine somewhat differently and dial back on the hardcore. More torque for me, please, so I would go 2.5-litre Duratec and probably six speeds for longer legs. Oh and some rubber bushes wouldn't go amiss, either. What wouldn't disappoint, though, is the absolute quality of the build because, before we get to the money, I'll just say the MST creation is absolutely worth it.
And that's a clue, if ever there was, that a full MST factory build is, er, quite expensive. But let's not forget that old Fords, and Escorts in particular, have erupted volcano-style in value in recent years, and the real rarities, such as Mk1
RS 1600s, are almost too valuable to even drive. So let's not be shy here, because Carwyn and George at MST are not backwards in coming forward to justify build prices that start at £95,000 and keep on going. And if you've just spat your tea out, just have a look at the restomod Porsche scene. Bottom line, these are hand-built, low-volume and fully IVA-compliant machines, with all that entails.
For that you get a real hero car that connects and resonates in a way that your Porsches, Ferraris and similar can never, ever hope to. No one, but no one, will judge or sneer at you behind the wheel of an Escort. True class and a classless act.
Now read our review of another rally legend restomod, the Kimera EVO37...