New Porsche 911 Targa 4S Heritage Design Edition 2021 review
The Heritage Design Edition isn't cheap, but overall the new Porsche 911 Targa has very few flaws
Find your Porsche 911
Offers from our trusted partners on this car and its predecessors...
Or are you looking to sell your car?
Advertisement
Verdict
The Targa is undoubtedly more lifestyle-focused than other 911s, and it pays a small price in weight as a result, but this is still a formidable performance car that can also be a long-distance GT and a stylish open-top cruiser. Putting the premium you'll pay for the Heritage Design Edition to one side, that makes this an accomplished all-rounder with remarkably few major flaws.
We were pretty taken with the latest generation of Porsche 911 Targa when we tried it in left-hand-drive form last summer. Now we've been able to get behind the wheel of a right-hooker on UK roads - and a Heritage Design Edition to boot.
To recap, the Targa is the 911 for people who do want a bit of fresh-air motoring but who don't want to go fully topless. It comes in four-wheel drive only, and costs from £98,170 for the regular 4 and £109,725 for the 4S we're driving here. The 'S' means more power from the 3.0-litre twin-turbocharged six-cylinder motor, so this car produces 444bhp and 530Nm of torque.
It's safe to say the Targa isn't the lightest in the 911 line-up; strengthening and the complex roof mechanism - which sees the whole rear bodywork move backwards to accommodate the central panels, in a beautiful piece of techno-theatre - take its weight to around 1,700kg. But even so, that engine, the four-wheel drive and Porsche's quick-shifting eight-speed PDK transmission (a manual isn't available) mean the Targa 4S isn't exactly slow either; 0-62mph takes 3.6 seconds, and the top speed is a lofty 189mph.
It feels every bit as fast as that on the road, too, although perhaps more than any other edition, this Targa demonstrates just how wide a spectrum the 992-generation 911 now covers.
The Targa can be a sports car, sure; it has masses of grip and, on the standard suspension set-up (a lowered chassis is optional), it has the suppleness and fluency that make it astonishingly rapid over fast, flowing roads. The steering has the usual 911 trait of not being quite so sweet in four-wheel-drive form, but even so, it's hard to think of many cars at any price that have the Porsche system's directness, response and consistency of weight.
And yet when you dial the Targa 4S back, it has strong merits as a long-distance GT. The ride isn't infallible, but it does an impressive job of dialling out the worst road surfaces.
The complex roof feels pretty much as refined as a conventional 911's when it's up - and while it's not the quickest to operate (and it has to be done with the car stationary, otherwise the big glass rear screen acts as a parachute), once the centre panel has gone you still don't feel much air thrashing about inside the cabin. Watch out, though, for some Helmholtz Resonance - those throbbing thuds that often occur when a single rear window is opened. Lowering the side glass in the Targa seems to eradicate it.
The engine delivers bags of low-down torque that allows you to pootle around town at little more than idle. And with the exhaust in its polite setting, you can see how this vehicle would deliver a wide gamut of abilities to its owner: refined at a motorway cruise in automatic mode (only tyre roar gets in the way), more than fast enough on A-roads with manual shifts from the steering wheel paddles, comfortable for long distances and then, should you want it to be, a convertible when you get to wherever you're going. The boot size doesn't even take a hit over a regular Carrera 4S's; all 911s offer 132 litres of luggage space in the nose.
It's hard to think of many stand-out gripes in the Targa, then, apart from perhaps a slight lack of theatre. If it were down to us, the exhaust's 'loud' mode would be the default, and then there would be a further setting that gives even more bark. As it stands, the 911 - pretty much any current 911 - can feel just a tad too sophisticated for its own good sometimes. It's ability is so high that you need to be driving really very hard to get the communication we love from a 911.
Partnership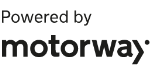 Need to sell your car?
Find your best offer from over 5,000+ dealers. It's that easy.
You'll notice from the images here, meanwhile, that our test car was a Heritage Design Edition - basically Porsche-speak for a pre-arranged set of options that come as a pack deemed significant enough for the car to be worthy of its own sub-trim level, limited to 992 units worldwide.
You get a new colour, Cherry Metallic, which looked glorious to us in the sunshine. There's gold lettering on some of the badgework and, most notably, some graphics on the front wings and along the flanks that give the car a pseudo-racer look (Porsche GB's car is blank, but you can choose whichever race number you'd like, from 1 to 99). Inside, there's a little bit more Heritage branding, and a retro-inspired design of analogue rev counter that's supposed to evoke memories of the Porsche 356.
As a whole, the Heritage Design Edition feels like it might be better suited to a Targa 4S that's going to cruise around Monterey and turn up at Laguna Seca, instead of one that could end up going to a wet retail park in Slough. It's not cheap, either, carrying a premium of more than £25k over a regular (admittedly un-optioned) Targa 4S. But it's tastefully done - a subtle mix of class, quality and enthusiasm that outweighs the little bit of pretentiousness that is undeniably present.
| | |
| --- | --- |
| Model:  | Porsche 911 Targa 4S Heritage Design Edition  |
| Price: | £136,643 |
| Engine: | 3.0-litre 6cyl twin-turbo petrol |
| Power: | 444bhp/530Nm |
| Transmission: | Eight-speed automatic, four-wheel drive |
| 0-62mph: | 3.6 seconds |
| Top speed:  | 189mph |
| Economy:  | 25.9mpg |
| CO2: | 247g/km |
| On sale: | Now |