Ford Anglia 105E and 123E: Buying guide and review (1959-1968)
A full buyer's guide for the Ford Anglia 105E and 123E (1959-1968) including specs, common problems and model history...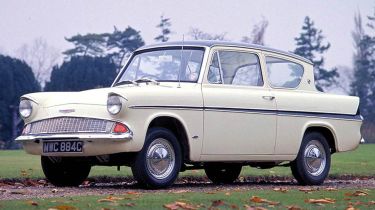 One of the most recognisable shapes of all time, the Ford Anglia 105E marked a new era for Ford, this family saloon replacing the archaic 'sit-up-and-beg' saloons that could trace their roots back to before the War. With its monocoque construction and all-new 997cc 'Kent' engine, the Anglia was the "dream car you'll learn to love for the thrill of sheer pleasure" according to Ford. Although they may have been biased... 
On the face of it the Anglia didn't offer much in the way of thrills, and compared to something faster and more sporting you'll find it rather tame. But as 1960s family cars go the Anglia is really rather fun thanks to its rev-happy over-square four, light steering and cosseting ride.
With a standard four-speed gearbox (a first for Ford) there's more acceleration than you might expect and when it comes to tuning, the sky is the limit – although the costs of liberating more horses can soon add up. 
The Anglia was so popular that it would go on to be a million seller; by the time production ended in 1968 to make way for the Mk1 Escort, 1,004,737 105Es had rolled off the production lines, along with 79,223 copies of the 123E. Most of those have long since disappeared, while survivors are at the more affordable end of the spectrum. So if you're after a characterful classic and you don't want to spend a fortune, then look no further. 
Which Ford Anglia 105E and 123E to buy? 
Anglias with period modifications are sought after, especially those such as Sydney Allard's supercharged and disc-braked Allardette, or cars tweaked by Broadspeed. Other curios include the estates built by Abbotts and Friary before Ford introduced its own cargo carrier, built in-house. However, the cars you're most likely to find are the regular saloons and estates – and although 130,000 of the latter were made, they're not all that plentiful nowadays. 
Anglias with the 997cc engine (the 105E) are more plentiful than those with the 1.2-litre alternative (the 123E), but there's no real difference in values between the two. We'd go for the bigger engine as it has more poke, came with an all-synchro gearbox plus it has bigger brakes too. 
Unsurprisingly it's the Deluxe and Supers that are the most numerous and they're also the ones to go for as the Standard is a bit spartan. However, the Standard Anglia is worth tracking down for its curiosity value and you might get one for less money than a Super or Deluxe, as the entry-level model is less sought after. 
Ford Anglia 105E and 123E performance and spec 
| | |
| --- | --- |
| Engine | 1198cc, four-cylinder |
| Power | 50bhp @ 4800rpm |
| Torque | 69lb ft @ 2700rpm |
| Top speed | 82mph |
| 0-60mph | 21.6sec |
| Consumption | 34mpg |
| Gearbox | Four-speed manual |
Ford Anglia 105E and 123E common problems
• Rust: corrosion has killed off most of the Anglias made, the monocoque succumbing to rot just as you'd expect. Seemingly mint cars can be rotten, so tread very carefully... 
• More rust: the floorpans need to be scrutinised for rot, along with the sills, rear spring hangers and jacking points. The front inner wings can also corrode, along with the MacPherson strut tops. If the latter are left to dissolve, the car collapses around its suspension. 
Partnership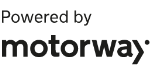 Need to sell your car?
Find your best offer from over 5,000+ dealers. It's that easy.
• Even more rust: other areas to check for rust include the rear valance and crossmember, door bottoms plus the area around the headlights. Front wings are a particular issue as they rot and affordable steel replacements aren't available. 
• Vans: although the estate shared all but the most rearward panels with the saloon, the van uses different doors and the windscreen is a different size too. The seals are also unique, so before taking on a van project, make sure you can find any necessary parts to complete it. 
• Engine: the Kent engine fitted to the 105E and 123E is strong, although the 997cc iteration is more durable than the 1.2-litre alternative. Listen for knocking at 50mph which indicates worn main bearings; also check for fumes being emitted from the oil breather. 
• Transmission: gearboxes are strong and so too are back axles along with clutches. If anything does need replacing, decent used parts can be fitted without having to spend too much cash.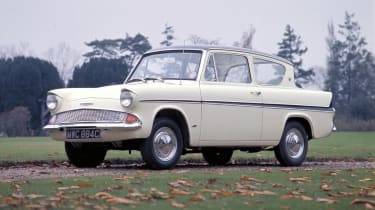 • Steering: feel for shimmying through the steering, which probably belies tracking that's out of true. This is easy enough to fix, but the same symptoms can also point to front suspension struts and steering parts that need some TLC. 
• Trims: brightwork can be hard to find, especially the front bumper. This is shared with the Lotus Elan +2 and Europa, so when they do crop up they're pricey. 
Ford Anglia 105E and 123E model history 
1959: Anglia 105E launched in Standard and Deluxe forms, both with 997cc engine. Deluxe gets heater and screen washers as standard. 
1961: The 307E van is introduced in 5cwt (Anglia) and 7cwt (Thames) forms. From this point there's also a Ford-built Anglia estate. 
1962: Anglia 1200 arrives, designated 123E and with 1198cc engine; the same powerplant is now offered in the van and estate. Anglia Super introduced with 1.2-litre engine as standard, along with bigger brakes and improved interior trim. 
1963: Anglia production moves from Dagenham to Halewood. 
1964: The Anglia Torino is launched at the Turin salon, for the continental market. It dispenses with the reverse-raked rear window and looks like a Vauxhall Viva HA. 
1967: The Escort replaces the Anglia saloon. 
1968: The final Anglia vans and estates are built. 
Ford Anglia 105E and 123E key clubs and websites 
• www.fordanglia105eownersclub.co.uk • www.anglia-models.co.uk 
Ford Anglia 105E and 123E summary and prices
The Ford Anglia was one of the most significant cars for Ford in the 1960s, and has many adoring fans. The Harry Potter effect has also driven prices up in the short term, but around £7000 should get you one of the best - although some cars have been reportedly sold for quite a bit more.
Spend around £5000 for something presentable, if a little rough around the edges. There are plenty of restoration projects out there starting from £1000, although £2000 should get you a runner.
Thinking of buying a future classic? Then take a look at these potential future classics...