Defender Camper
Errol Wright wanted a 'dream home' Defender where he could cook, clean up and sleep in the back...  so he built himself one
If you took a 2014 year model Freelander, Defender or Range Rover and put it on a stand at the Billing Show, no-one would give it a second glance. You can see that sort of thing on the Land Rover UK website or in the latest Bond movie any time. So it takes a very special kind of Land Rover to be a genuine show stopper, especially when you're trying to impress enthusiasts and not just the average man in the street. It either has to be something very rare or else a vehicle someone has taken the time and effort to craft and create. Most importantly it needs to be good enough to make showgoers and self-proclaimed experts stop and take a good look at it. Errol Wright from Coastline Campers has created and built what I like to call a real show stopper of a Defender. 
At the recent Peterborough Land Rover Show there was a constant long queue of showgoers waiting patiently to take a peek into the back of his Defender. While they waited their turn, there was enough on the outside of the Defender to keep their enquiring minds occupied. He has without a doubt created the most compact and impressive version of a Defender where you can cook, sleep and wash up your dirty dishes in the back. The quality of his workmanship and finish is what one would expect to find in a very expensive caravan. After interviewing Errol I am a little loathe to use the word 'camper' as this is not a camper in the classic sense of the word. It does not have frilly curtains or side windows in the back. Nor does it have a toilet or shower in the rear. Let's just say that it has some caravan or camper qualities but it's still very much a standard Defender with some top notch practical tweaks. 
His Defender is still very much a work in progress and he wants to make a few changes to the roof section, when deployed, which will hopefully give him a little more space. As for the sleeping, cooking, cleaning and socialising section in the back, Errol has got it spot-on. Other makers of Defender campers should definitely take note. He has kept it simple yet he has got the basics just right; he has not included anything fancy or unnecessary, nor is it bulky or heavy. Importantly, he has not compromised on off-road capability – in fact he's most definitely enhanced it with several additions such as the Warn Neon winch, diff guards, hi-lift jack and chunky Coopers S/T Maxx tyres. Firstly we need to look at why anybody would want to build a Defender that basically does the job of a caravan minus the loo and shower? Errol's love of overlanding and building gear that can take a serious pounding, began four years ago when he did the Mongol Rally with his girlfriend in a tiny Fiat Punto.
This tough event involved driving from the UK to Mongolia in a vehicle with an engine no bigger than 1.2 litres. It took them only four weeks to complete the 10,000-mile route. One of his biggest frustrations on the trip was the fact that they often had to put up their little ground tent at a border post, while they waited for it to open the next morning. This was obviously a security risk as when you are asleep in a ground tent, you have absolutely no idea if your vehicle is safe. Upon returning from this great adventure, Errol, a competent carpenter by trade, decided to get himself a Defender and create something more practical for overland travel. He purchased  two Defenders, did bits and bobs to them, including a camper-type conversion to a 110 Puma, before selling them on. The time had come to create his dream overland Defender, that he would keep for himself. 
Partnership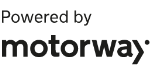 Need to sell your car?
Find your best offer from over 5,000+ dealers. It's that easy.
So he purchased a 110 Td5. It was originally Coniston Green, but after watching a few YouTube videos on vehicle painting, he purchased a 6x4 metre marquee and a few extractor fans. He now had a paintshop in his workshop, and his Defender went from green to grey. He has since painted several clients' vehicles too. To date Errol has done three camper-style conversions to Defenders, including a 130, of which he is extremely proud. It took him only five weeks to complete that conversion. It helps that Errol has previously worked on split screen VW campers and also owned a VW T25. His basic plan with the roof he was designing for his Td5 was to use hinges and gas struts for the new roof. He built a prototype from plywood and took it to a fabricator to produce. Then it was just a case of cutting a hole in the existing roof and fitting the new one to see if it worked. The canvas part of the roof he had made in China. It was similar to the stuff that he uses when working on a VW camper. 
This is a prototype and if you take a look at some of the other types of pop-up Defender camper roofs, they are integrated into the body of the vehicle. Errol's design sort of folds over the existing bits of the roof left behind after he had cut a big hole in the old roof. I like to think of it as a tortoise shell that fits over the Defender, thereby effectively turning it into a mobile home of sorts. This roof type helps keep the costs down when compared to some of the other types available. Errol loves working with his hands and nothing makes him happier than spending time in his workshop, it was here that he created the impressive interior for the rear of his Defender. 
When you look into the back of his vehicle for the first time you can be forgiven for thinking this is a scaled-down version of a very expensive caravan, which just fits perfectly into the body of a Defender 110. He used birchwood ply with a laminated finish and aluminium trim to build the several cupboards and surfaces in the back. Some might argue that this is a sideways step from working with wood. I disagree as it's very similar to flight case material, thereby making it robust and extremely durable. Errol opens one of the several cupboards to show me the inside; several plastic Tuffy boxes fit perfectly into one of the cupboards. This means that when you do go off-road, your goodies are kept all neat and tidy in the boxes. Then there's a large table which very handily folds flat; together with the couch this now forms a large double bed. Obviously if you were a family of three, the child could sleep in the pop-up roof section. 
If you're travelling somewhere and you don't want to draw attention to the idea that you're camping, you don't have to deploy the higher roof. The rear section of the interior just gets better as there's a sink, with a Shurflo pump, and a single gas burner. For Jamie Oliver fans there's even the option of a double gas burner. Errol has also fitted a small fridge unit to keep the drinks and perishables cool during the hot summer months or when taking trips to desert areas. Then there are the usual power points, light switches and quality lighting. Everything has been taken care of in style and using best quality materials. People don't realise what you can do to the interior of your Defender: the possibilities are limitless. 
They just think of the Defender as a commercial vehicle and so they just pile the stuff into the back. "Then when they get to a campsite, they just unpack it all and start setting up camp," argues Errol. He has made good use of the available space and done all the plumbing, electrics, and insulation. Once he was happy with the prototype it was time to put it to the test and so Errol headed off to Iceland with his girlfriend for three weeks. "There was no leaking or dust. I was worried about how it would operate in extreme weather conditions but it kept us dry and safe despite the rain and strong winds," he explained. The only thing he did find was that the corners of the roof rubbed against the bodywork, so he's made some minor adjustments to rectify this.
It's important to note the philosophy behind his creation. It was made so that you can sleep, eat, drink and be merry in it. You can literally stop wherever you're driving and you don't have to climb out of the Defender to make a brew, take a nap or get jiggy with it. Errol has created this to satisfy his and his girlfriend's expedition needs. They don't need a toilet or shower to be comfortable. To them every tree is a lavatory and the spade on the bonnet has a secondary toilet function. The current set-up of his Defender works for them and we can see why. It's all about flexibility and comfort. During a storm in Iceland they had four adults sitting in the back watching a movie on a Kindle.
The gas stove was on for a little extra heat while the fridge kept the wine and beers chilled. Errol could easily have just put on a roofrack and rooftop tent instead. "I previously had a rooftop tent, roofrack and awning on this Defender and I would really feel it when driving as it all sits pretty high in the sky. This is a whole lot more stable," he says. While the interior just makes you want to pack it all in and take a long overland trip, the exterior almost makes it feel like it can truly go anywhere. There are several storage boxes on the roofrack plus a 120W solar panel that provides a useful trickle charge. Further to this he's fitted two chassis-height storage boxes. Both are slim and deep. One of them is full of tools and recovery gear. The reason for this is to keep the weight as low down as possible.
As you can never have enough water on an expedition, a 40-litre custom water tank was welded into place. There are several marine-type footholds on the side of the Defender. They fold down and allow you to access the storage boxes on the roof rack within seconds. This is an extremely clever addition as it means you don't need a traditional ladder. Once you start adding on big bits, obviously weight becomes a consideration. Errol's does have loads of bolt-on extras, but he did try to keep the heavy stuff off the roof. He puts his extra clothes in the storage boxes on the roof as they're light. He strongly feels that his Defender is not carrying more weight than any other similar vehicle with fuel and a rooftop tent on the roof and a back full of expedition gear. 
He has gone for Old Man Emu shocks and heavy-duty springs. He has not installed a long-range fuel tank but has mounted a jerry can on the back. There is no extra heater, because he does not need one. He had a heater in his previous Defender but never used it. Remarkably most of his business now involves building Mongol Rally cars for Americans and Australians. Errol has found that everybody wants something different and if they don't know where to start, this is where he comes in. Come and see him, tell him what you want and he'll build it for you. Then if it looks anything like the Defender Td5 he's built himself, there's no reason why you too can't drive to Mongolia. In comfort.
Summary of additions to Errol's defender:
• EGR blanked off • Straight through stainless exhaust • Back up ECU and 10 AS unit • Cooper S/T Maxx 285/75 R126 tyres • Old Man Emu +2 shocks and heavy duty springs • Terrafirma diff guards, cranked trailing arms, alloy steering guard and winch bumper • Warn Neon winch with synthetic rope • Paddock spares rock sliders • Devon 4x4 extended wheel arches • Paddock spares swing away wheel carrier • Hi-lift jack and neoprene cover plus spreader plate. • Terrafirma sand tracks and stainless steel side lockers • Paddle steps • MCB4X4 roofrack • Roof boxes made to measure from Metallic UK • 120 watt solar panel • Fiamma turbo vent • Lightforce spots • LED light bars from China • Anderson jump lead connection to front of vehicle • Front Runner jerry can holder • Front Runner light weight awning • Awning LED lights from Rainbow conversions • FCXsafe floor safe • National Luna split charge management system • Exmoor Trim centre cubby box• Overhead console & interior LEDs by Mudstuff • Three Exide Dual deep cycle and cranking batteries • Waeco fridge/freezer with additional extractor fan • 240 volt external hook up • 1500 watt Durite inverter • 12 way marine fuse board from A.S.A.P. Supplies Ltd • Smev gas hob & sink • Shurflo water pump • External shower • 40 litre home-made water tank • Home made storage locker under driver's seat • Flight case material internal cupboards with storage boxes • Padlock hasps to all three doors • X Eng gear stick lock & column lock • Heavy duty pedal lock • Battery isolation switches • Lots of USB/12volt sockets front and back • CB & iPod stereo • Toilet shovel • Air compressor • Gas bottle • ARB puncture repair kit • Nanocom diagnostic display • Frontier Stove
About Coastline Camplers
Coastline Campers do camper conversions on a variety of vehicles including Land Rover Defenders. What started out as an attempt to make his own Defender more homely, comfortable and liveable, has now become a successful business for founder Errol Wright. To find out what Errol can do for your Defender, email him on info@coastlinecampers.com or call 07890 399150. Also see www.coastlinecampers.com.