No Time To Die: chasing James Bond in a stunt Land Rover Defender
We find out how the new Land Rover Defender fared as a stunt car in the latest James Bond film
Following the delay of the latest James Bond film 'No Time To Die', anticipation and expectations were higher than ever for the latest instalment of the iconic 007 series. It's safe to say that No Time To Die gave us everything we were hoping for: action, drama and most importantly to us at Auto Express, an epic display of cars in action. We had the opportunity to get up close and personal with one of the stars of the movie: the leaping Land Rover Defender.
There were 10 such models allocated to the stunt sequence we saw in the trailer, which was planned by Lee Morrison, a veteran of all of Craig's Bond appearances and the overall stunt coordinator for No Time to Die.
"These were the first 10 Defenders off the production line in Slovakia," Morrison told us. "They pulled out all the stops to get them to us in time, because we were obviously on a schedule for the movie's original release." He's not wrong; as filming started, the Defender was still under global embargo ahead of its reveal at the 2019 Frankfurt Motor Show. The cars used, which had to be covered up between takes to prevent any spy photography, had VIN numbers running from 001 to 010. You can probably guess the number of the example that we drove on set.
You might think, looking at the quick clip of the Defenders leaping in the trailer (and don't miss the glorious extended version in a Land Rover promo) that Morrison's team used a bit of CGI trickery to give the cars some extra elevation. The initial leap is around 30 metres, and at their peak, the cars are three metres (almost 10 feet) off the ground – before landing on sodden Scottish moorland. 
In fact, the Defender P400 110s – stripped out and roll-caged, and wearing off-road tyres, but with otherwise standard chassis settings – did it all by themselves. "We thought we'd get one or two takes before full rebuilds would be required," Morrison recalled. "In the end, we did seven runs to get enough footage, and the cars were still going."
Even so, Lee wasn't about to sugarcoat the process – which also involved that familiar Scottish mix of rain and "midges that ate you alive". He laid out a slithery slalom course through a field at Land Rover's Gaydon test facility for us to sample the latest JLR movie star, and get an idea of what the drivers had to cope with in the full sequence – which also involves riverbed action and the odd roll. 
It all seemed straightforward enough during the sighting lap. But before long Morrison egged us on to push harder – at which point it became, frankly, a handful. The surface has already deteriorated into slime, and we constantly felt like our throttle and steering inputs are half a corner behind where they need to be. At least one of Morrison's deviously positioned straw bales turned to mulch as we grappled with throwing almost two and a half tonnes of Defender 110 from lock to lock. Braking simply wasn't an option; you'll plough straight on with the slightest amount of left-hand pedal.
Partnership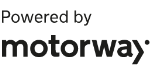 Need to sell your car?
Find your best offer from over 5,000+ dealers. It's that easy.
There's a tempting hydraulic handbrake lever between the two seats, but Lee was quick to warn us off as he saw our right hand floating towards it. "No, not that!" he yelled. "That won't help you here; it's for another purpose entirely." Which could be pretty much anything, given the context. "The problem is that you're trying to hit the apexes of these corners," Morrison said. "Don't even bother trying to do that. Just keep it moving from side to side. "You have to bear in mind that our drivers were dealing with worse conditions than this," he added. It's a reminder that, for all the Defender's durability, the skill of the individuals behind the wheel in scenes like these is what really makes James Bond action so thrilling. CGI has its place – but the slightly more gritty realism is one of the reasons why so many people rate the era of Daniel Craig as 007 so highly. After just a few exhausting minutes in this Defender, we're inclined to agree.
Check out the new 518bhp Land Rover Defender V8 here...