Nissan Juke - Engines, performance and drive
Nissan's engineers have tuned the Juke for UK roads, while the petrol hybrid model offers decent performance
Find your Nissan Juke
Offers from our trusted partners on this car and its predecessors...
Or are you looking to sell your car?
Advertisement
While the official line is that the Nissan Juke has been tuned for UK roads, we think it was specifically tested around the roundabout laden roads of Milton Keynes. For that, the Juke is rather adept thanks to bags of grip and excellent body control that resists body lean well in corners. 
The downside is that the suspension has had to be firmed up to ensure the Juke remains level in corners, so the ride quality suffers. Oddly, around town, it manages to deal with bumps fine, but once you build up some speed, it starts to feel fidgety. It can feel unsettled and bouncy at motorway speeds, and the constant movements become quite tiring. The far more supple Skoda Kamiq is a much better long-distance companion.
Around town, the quick steering of the Juke should make it feel alert and eager, but its keenness to self-centre gives it an unnatural feel that seems odd next to the well-weighted and accurate steering feel of the Ford Puma. It also can't match that rival's slick manual gear change, while the pedals in the Juke have an oddly spongy feel that makes it difficult to drive smoothly in traffic. The DCT auto isn't much better in this regard, because it's jerky at slow speeds. On B-roads, you might find it changing down a gear more often than you'd like – especially on steeper inclines.
Buyers will welcome the extra power (and efficiency) of the 1.6-litre petrol hybrid unit. Keep things relaxed, use its EV mode as much as possible, and it's relatively refined. You can remain in EV mode up to 34mph, before the petrol engine has to cut in, but it is quite coarse when it does so.
Engine noise aside, both petrol and hybrid versions can suffer quite a bit of road noise – especially on the biggest 19-inch wheels. And despite its sleek body, wind noise can be an issue at higher speeds; rivals are quieter.
The brakes of the regular petrol Juke work well, while the hybrid version utilises a regenerative braking system called e-Pedal that's borrowed from the brand's electric car range. It's a system that allows you to top up the batteries simply by lifting off the accelerator to slow down. With the e-Pedal system switched on, the car will slow very quickly (much more so than most other hybrid cars) without you needing to touch the brake pedal, as the system tries to generate as much electricity as possible to put back into the battery. Once you get the hang of it, you can almost drive the Juke with one pedal.
0-62mph acceleration and top speed
The 1.0-litre turbocharged three-cylinder petrol engine has 112bhp and 200Nm of torque, which pulls the Juke along reasonably well – but only if you keep the revs up. It can also feel laggy, especially if you misjudge the revs when trying to pull away, because it takes ages before the turbo kicks in to deliver the sort of punch you need to merge into traffic quickly. Officially, 0-62mph takes 10.7 seconds for the manual, or 11.8 seconds in the DCT auto, although our official tests (on the manual car) showed these numbers were hard to replicate. 
Partnership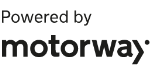 Need to sell your car?
Find your best offer from over 5,000+ dealers. It's that easy.
The 141bhp petrol hybrid is the quickest Juke on offer, managing the 0-62mph sprint in 10.1 seconds. That's swifter than hybrid rivals such as the Hyundai Kona and Toyota Yaris Cross. However, the Juke doesn't deliver its power as smoothly as those rivals. It's almost EV-like in its responsiveness away from the lights, but demand more power out on the open road, such as when going for an overtake, and the Juke's hybrid system seems to confuse itself. After an initial burst, there's a noticeable delay before the combustion engine wakes up rather coarsely.