New 2023 Porsche Cayenne makes Shanghai Auto Show debut
Porsche has refined its top-selling luxury SUV, but has had to kill non-hybrid Turbos in the process
Work might already be well underway on a new all-electric Cayenne but that hasn't stopped Porsche putting together a comprehensive upgrade for the existing combustion-powered model, which has been revealed at the 2023 Shanghai Auto Show.
A crucial car in the line-up, the Cayenne makes up more than a third of Porsche's production – and does so with some juicy profit margins along the way. In fact, Porsche has sold more in just over 20 years than it has 911s in nearly 60. This new car looks set to continue that success.
So what's new? Well due to the model's uncertain lifespan moving forward, Porsche decided not to replace the Cayenne with a clean-sheet design, instead more prudently investing in upgrades to the existing model based around its powertrains, styling and interior tech. As a result, the new Cayenne is, give-or-take a millimetre or two, identical in size to the current model and so retains its strict five-seater layout.
What has changed starts under the bonnet, where Porsche will launch the Cayenne with a simplified selection of petrol-powered engines with or without hybrid assistance. The range opens up with the base Cayenne and Cayenne e-Hybrid, both featuring a slightly revised version of the previous twin-turbocharged 3.0-litre V6 engine. Power figures on the base are up, producing 353bhp (up from 335bhp) but the e-Hybrid packs the same 463bhp as before.
The e-Hybrid model features an updated plug-in hybrid module, with a more powerful electric motor paired to a more capacious battery pack that facilitates up to 56 miles of range, up from around 25 miles. The battery pack now has 25.9kWh of capacity, but thanks to improvements in cell density and packaging, the physical size of the battery pack is almost entirely unchanged. With more capacity, Porsche has also upped the charging speed capability, which is now up to 22kW on an AC charger.
Next up is the Cayenne S, which has swapped its twin-turbocharged 2.9-litre V6 engine for a heavily revised twin-turbocharged 4.0-litre V8 producing 474bhp and a much more generous 600Nm of torque. This not only marks a return of the V8-powered Cayenne S, but also the removal of the Turbo model, which has now been dropped from the range entirely. Non-EU markets will have a new 631bhp Turbo GT model to top the range, but with the longevity of high-powered V8 under scrutiny due to Europe's tightening emissions regulations, Porsche will not offer it in the UK or Europe. 
A new GTS, plus a new Turbo S e-Hybrid will return in time, but for now the European engine range will be limited to just the three options. The rest of the drivetrain is otherwise largely unchanged, with all models sending power to an eight-speed automatic transmission that then goes on to power all four wheels. 
Porsche has been hard at work on the chassis and suspension tuning, though, offering a new dual-valve PASM adaptive damper that Porsche's engineers say unlocks a wider range for the suspension. These are paired with a new dual-chamber air-spring (down from three), which Porsche says is more than made up for by the new damper technology. Other high-end suspension technology like rear-wheel steering, an active anti-roll stabilisation system and a torque vectoring rear differential will all be available on the options list. Porsche has also fitted taller tyres to all the existing wheel sizes, increasing the rolling radius and sidewall profiles. This has given engineers an even more suitable platform to tune the suspension to offer the sort of bandwidth between sports and comfort that customers expect. 
Partnership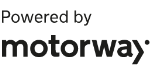 Need to sell your car?
Find your best offer from over 5,000+ dealers. It's that easy.
In typical Porsche fashion, the Cayenne's styling takes an evolutionary approach, even considering it's a heavy update and not an all-new model. The headlights, bumpers and bonnet are all boxier, with big openings on the front challenging the notion of when a grille can no longer be called a grille. There's also new optional fully adaptive HD headlights that are able to dynamically augment the beam in a similar fashion to the impressive units found in rivals from Mercedes and Audi. 
The rear end is also new, with a more three-dimensional rear light bar that is now free of a secondary cover. Cayenne SUV models have also adopted a cleaner look inspired by the Coupe by moving down the rear number plate from tailgate to bumper. Being a Porsche, personalisation is also key, with various Sport Design and Lightweight Design packages able to be fitted, each coming with a relatively dramatic effect on the new Cayenne's overall aesthetic. 
The interior substantial update has already been revealed, introducing a completely new dashboard and centre console design that draws inspiration from the all-electric Taycan. The existing 12.3-inch touchscreen is now joined by a curved digital instrument cluster replacing the previous analogue rev-counter and its two flanking screens. While the central touchscreen itself uses the same hardware as before, its interface is Porsche's latest development with far more customisation and quicker response times. 
These are joined by an optional passenger display integrated into the full-width black panel that sits across the dash. The software in this second dash-mounted display is also new, as it integrates streaming services and will eventually support bluetooth headsets. The heating and ventilation controls now sit on a much cleaner centre console with physical controls still used for commonly used functions like temperature and fan speed, with supplementary elements built into the surrounding black panel. There's also still a volume knob, Porsche was keen to point out. 
If it looks like there's something missing from the interior, you might have noticed that the physical gear selector has now been relocated to the right of the steering wheel as in the Taycan, while the traditional turn-key style starter button has now also gone the way of the dodo, replaced by a simple 'on' switch. 
As you'd expect of an expensive SUV like the Cayenne, build quality is outstanding. The material choices are top notch, and excusing the scratch-prone black plastic on the centre console, all look and feel resilient enough to survive the rigmarole of family life while still being very plush and very premium.
Porsche has also introduced a whole new range of interior colour and trim options, widening the range from dark and sporty to light and luxurious. New trim elements such as optional carbon fibre woven with gold elements (or Neodyne in Porsche speak) are some of the more ostentatious choices, but with such a wide bandwidth of customers to appeal to – whether that be Chinese, American or the traditionally more conservative European markets – it's a shrewd move to cover all the bases. 
With so much focus on the new all-electric generation from Porsche, including a new all-electric Cayenne, it's not surprising to see it taking a pragmatic approach to the investment in its existing ICE model. Of course, with markets outside of Europe not only resisting the ICE ban, but also broadly operating as the Cayenne's biggest markets, we can't help but wonder whether it deserved one more full-redesign rather than yet another update. 
Click here for our list of the best SUVs on sale right now...