"The Volkswagen ID. Buzz attracts levels of attention that its rivals cannot match"
Mike Rutherford got to grips with a number of VW commercial vehicles at the end of last year and came away thoroughly impressed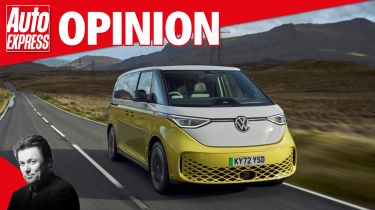 The best and most enlightening month of my motoring 2022 just came and went, courtesy of Volkswagen. So which of the circa 20 cars in VW's line-up did I drive during this period? Er, none. 
Because I've overdosed on Polos, Golfs, ID.3s, ID.4s and the like, these days it's the models from VW Commercial Vehicles that increasingly float my boat. I'm talking here about workhorses that are small enough to fit into regular parking bays, but large enough to carry people, bulky loads and/or serve as makeshift motorhomes-cum-mobile offices. So enter the T7 Multivan eHybrid, the ID. Buzz Pro Electric and the ID. Buzz Cargo Commerce Plus Electric.
On the BestCarsoftheYear.com stand at The British Motor Show last summer, the T7 Multivan proved to be one of the most popular and photographed vehicles by a public impressed with its brutally good looks, versatility and heritage.
Of the hundreds of new cars at the show, this 1.4 TSI PHEV was the one I most wanted to drive home. I'm not entirely sure why, but I do believe that it's sometimes wise to worry less about whether a vehicle is petrol, diesel, hybrid or EV and instead just enjoy being in the right mood, in the right set of wheels for the occasion. And unless you spend much time on cramped, congested, city streets, the T7 Multivan, with its brilliantly simple, effective and fuel-efficient powertrain, is the right tool for almost all occasions. At around £60,000, it's not cheap. But it's tank-like, oozes longevity, will be nicely run in after 10 years – and still going strong in 20 or 30.
For similar money, the pure-electric ID. Buzz is even more fun and, frankly, was way better than expected when driven in battery-sapping winter conditions. There's no getting away from the fact that this and all other pure-EVs take up precious time when at public chargepoints, but Buzz life for me – even during the cold, wet days of December – delivered a real-world range of just over 200 miles. That's acceptable rather than brilliant, but is a range I could live with. Whether I'd cope with all the interest from fellow motorists, pedestrians and cyclists keen to learn more about the ID. Buzz is another matter. The coolest mainstream vehicle of 2022 attracts levels of attention that its rivals cannot.
The more modest ID. Buzz Cargo at nearer £50,000 (including VAT), with just three seats, a rock-hard black dash and hose-down rubber floor, plus sealed-off cargo space was as satisfying to drive as the five-seater. But when called upon to carry the goods, it was less spacious than predicted. Thanks to its unnecessarily thick bulkhead, a three-seat sofa, for example, wouldn't fit. Yet ironically, the bulkhead-free ID. Buzz (with rear seats folded and front ones pushed forward to the max) is capable of carrying longer loads than the van.
Of these three VWs I lived with for a few weeks, the one I'd choose to own and keep is the five-seat ID. Buzz, which narrowly nudged out the T7. These two are the best models in the entire VW range. The fact that they're from the Commercial Vehicle arm of the company might just leave the 'car guys' at Wolfsburg feeling somewhat uncomfortable.
Partnership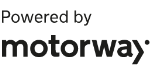 Need to sell your car?
Find your best offer from over 5,000+ dealers. It's that easy.
Click here for our Volkswagen T7 Multivan review....