Best used executive cars 2022
If you need a fast, comfortable and stylish set of wheels, these are the best used executive cars that the market has to offer
Executive cars are about so much more than simply getting to work and back: the best ones will deliver performance, good fuel economy, excellent ride comfort and style all in one package, while also serving as a family runabout and long-distance chariot in some cases.
Their breadth of talent is wider than almost any other kind of vehicle, and that's why it's so important to know the strengths and weaknesses of a used executive car before spending your money on one.
We've put together the following list of our favourite executive and compact executive cars that you can get your hands on right now on the second-hand market.
There's an amazing variety of vehicles here to suit all kinds of needs. And if one happens to catch your eye, why not head over to our sister site BuyaCar for the latest and best used-car offers?
The best used executive cars 
1. Volvo S90 (Mk2) - Used Executive Car of the Year
Our pick: D4 Momentum (2019/68, 51k miles, £19,490)
The used-car market has endured a turbulent 12 months, but this sleek Swedish saloon's status as a top second-hand buy remains. With a compelling combination of style, comfort and value, the S90 scoops its third Used Car Award trophy on the bounce.
So what makes this such a cracking used buy? Well, there's the low price for starters. Struggles with new-car supply mean values of pre-owned models are up across the board, but a mint-condition D4 Momentum with a fully stamped history and less than 35,000 miles will give you change from £19,000. That's thousands less than you'll fork out for any premium-badged German rival.
Despite the lower price, the Volvo won't leave you feeling short-changed. This is especially true inside, where the car's cool Scandinavian style and first-rate finish create a club class sense of calm. Those sitting in the back also get limousine-like space, while the driver and passenger benefit from some of the comfiest seats in the class.
There's no shortage of kit either, with all versions getting the firm's neat portrait-oriented infotainment, climate control and leather-upholstered seats. You get the brand's semi-autonomous driver safety aids, while options to look out for include the Bang & Olufsen stereo and handy head-up display.
Soft suspension and whisper-quiet refinement mean few cars are as relaxing to drive, while the four-cylinder petrol and diesel engines combine with a slick eight-speed auto for effortless progress. And while it's not as entertaining as a BMW 5 Series, the Volvo's accurate steering and tenacious grip mean you don't have to avoid the long way home. 
If you want a touch more excitement, then the T8 plug-in hybrid will zap to 62mph in under five seconds, yet will hum along in zero- emissions EV mode for more than 20 miles and claims more than 100mpg.
BuyaCar finance options
Upmarket cars normally cost big money, but used Volvo S90s are surprisingly good value. Even 2019 models start at less than £20,000, with monthly payments of £403 on a four-year hire purchase contract with a £3,000 deposit. Other new cars have lower monthlies, but those will be on PCP finance and you'll have to make a large optional final payment to buy them. Not with this Volvo on HP.
Partnership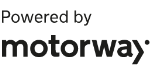 Need to sell your car?
Find your best offer from over 5,000+ dealers. It's that easy.
See the latest used Volvo S90 prices on our sister site BuyaCar...
2. Audi A4 (Mk5) - Used Compact Executive Car of the Year
Our pick: 2.0 TDI 190 S line S tronic (2018/18, 56k miles, £17,999)
You don't need to spend as much cash as you'd think to cut a dash in the corporate car park, as the handsome and desirable A4 proves. Often falling just behind the BMW 3 Series and Mercedes C-Class in the pecking order as a new car, the Audi comes out on top when it comes to the second-hand market.
Despite strong residuals, you only need to spend £9,000 to bag a well maintained example of this classy and capable saloon. At this price you'll be looking at models with more than 100,000 miles on the clock, but the A4's beautiful build quality means it'll look and feel like it's done half that.
Spend a few thousand pounds more and you'll be able to take your pick of lower-mileage cars with impeccable history. And while you won't be having as much fun as you would in a 3 Series, the Audi is still good to drive, with precise steering, accurate handling and lots of grip, especially with the optional Quattro four-wheel-drive system. It's impressively refined, too, and despite a firm low-speed ride, it serves up first-class comfort.
In terms of engines, the punchy and fuel-efficient 2.0-litre diesel is still hard to beat, combining 189bhp with an easy 50mpg. But there's also an array of refined petrol engines on offer, plus V6 diesels and up to 345bhp available in the high-performance S4 range-topper. Pre-facelift S4s had a turbocharged 3.0-litre V6 engine, which was dropped in 2019.
However, the real highlight of the A4 is its interior, which oozes premium appeal and is dripping with cutting-edge tech. Its slick infotainment is packed with features, while the latest driver aids bring added confidence. Those sitting in the rear get more space than in rivals, while the 480-litre boot swallows everything from golf clubs to camping gear.
High demand from fleet users when new means there are plenty to choose from, so you can afford to be picky. The understated SE has the edge for comfort, while S Line adds some subtle visual aggression. But whichever model you choose, you're guaranteed a classy exec that can do it all.
BuyaCar finance options
The Audi A4 isn't the cheapest used car when it comes to cash prices, but it's an enticing option for the money, especially because four-year-old examples are still less than half the price of a new equivalent. On a four-year hire purchase finance set-up, monthly payments are £377 after a £3,000 deposit through BuyaCar.co.uk. This means that it'll cost just over £21,000 to buy the A4 this way and you're free to keep it or trade it in.
See the latest used Audi A4 prices on our sister site BuyaCar...
3. BMW 5 Series (Mk7)
If you value driving thrills above all else, then the fine-handing 5 Series is still hard to beat. You're also spoiled  choice when it comes to engines, with petrol, diesel and plug-in options, as well as the tyre-smoking M5 – although the quick and efficient 520d covers most bases. Cutting-edge tech and an upper-class cabin only add to the BMW's considerable appeal. 
See the latest used BMW 5 Series prices on our sister site BuyaCar...
4. Tesla Model 3 (Mk1)
This all-electric model is far from a cheap option, but you'll get a stronger return on your investment than with most alternatives. You'll also get an upmarket EV that sets the standard for performance, tech and range. It's good to drive and roomy, too, and allows access to Tesla's Supercharger network.
See the latest used Tesla Model 3 prices on our sister site BuyaCar...
5. Lexus GS450h (Mk3)
Hybrid executive saloons are all the rage these days, but it was Lexus that led the charge, with its GS450h. Our left-field choice features a 341bhp petrol-electric 3.5-litre V6 and rear-wheel drive, and this Japanese machine is also surprisingly fun to drive. Legendary reliability also means there's less to go wrong than you'd think. It also comes crammed with standard kit, yet prices start at a bargain £2,500.
See the latest used Lexus GS prices on our sister site BuyaCar...
6. Suzuki Kizashi (Mk1)
Suzuki's ill-fated attempt to tackle this class makes this compact left-field choice a surprisingly savvy used buy. While the Kizashi doesn't have the badge appeal of rivals, the smart four-wheel-drive saloon is well built, lavishly equipped and surprisingly good to drive. Most have been cherished by their owners, and few rivals are so exclusive.
See the latest used Suzuki Kizashi prices on our sister site BuyaCar...
7. Jaguar XE (Mk1)
The Jaguar XE's blend of balanced rear-drive handling, a cosseting ride and good looks is a highlight, while the car's 2.0-litre diesel engine is punchy and fuel-efficient. Early examples don't have the best infotainment, and the interior isn't as upmarket as the A4's, but for keen drivers the sharp-steering Jag is a top choice.
An update in 2019 saw the XE's engine line-up cut to three options: there's a 2.0-litre turbocharged diesel with 178bhp, and a pair of four-cylinder petrol units that produce 247bhp and 296bhp respectively. Unsurprisingly the former is the best for fuel economy, while the latter is daddy when it comes to speed.
While the pre-facelift model isn't quite up to the level of its rivals (the boot is disappointingly small at 455 litres, and rear legroom is a little cramped), it isn't far off. 
See the latest used Jaguar XE prices on our sister site BuyaCar...
8. BMW 3 Series (Mk7)
The BMW 3 Series has been one of the most consistent performers in its class for years. Not only is it great to drive, but there's a range of different engines in the line-up that combine performance with very decent fuel economy, so you can have your cake and eat it too.
The latest, seventh-generation model arrived in 2019: there are more than a dozen powertrains to choose from, including a plug-in hybrid that promises 249bhp, 0-62mph in 5.9 seconds, up to 41 miles of zero-emissions, all-electric running and fuel economy of 166.2-217.3mpg.
The 320d SE - with its mild-hybrid technology - is the most efficient of the non-plug-in options, returning 60.1mpg and CO2 emissions of 123g/km. If it's speed you're after then the M340i is the fastest, with it's 3.0-litre straight-six engine propelling the 3 Series from 0-62mph in 4.4 seconds. In reality, no variant of the 3 Series is what you'd call slow.
See the latest used BMW 3 Series prices on our sister site BuyaCar...
Now find out more about the best used cars you can buy...