Volvo V90 - Best estate cars
The V90 returns the Swedish maker to the front of the upmarket estate car pack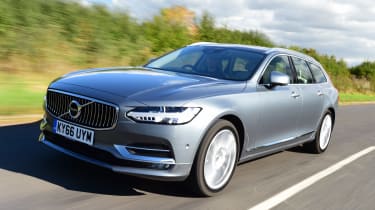 Volvo has a long history of building spacious family estate cars. Models like the 240 and 850 delivered function more than form, but they have been trusted by families over the years to deliver safe, secure driving manners.
But the V90 adds a new level of quality to the mix, too. It uses the same platform as the XC90, and its styling is similar, too, although the low-slung estate is arguably more stylish. Either way, a 560-litre boot is nice and large, with a 1,526-litre capacity with the back seats folded.
Still, there aren't many more spacious family estates on the market. Safety is a major plus point with the V90, too, with plenty of autonomous tech added to the mix. There are petrol, diesel and plug-in hybrid versions available.