MG Magnette ZA and ZB: Buying guide and review (1954-1958)
A full buyer's guide for the MG Magnette ZA and ZB (1954-1958) including specs, common problems and model history...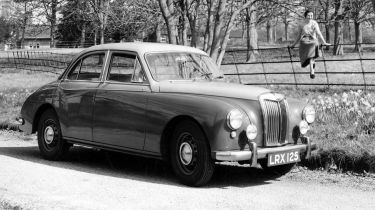 When new, the Magnette ZA and ZB were pretty much unique in the market place, as mid-sized luxury saloons weren't fashionable. Designed by Gerald Palmer (of Jowett Javelin and Riley Pathfinder fame), the Magnette ZA first appeared in 1953, although sales didn't start until 1954.  
Tragically, the ZA and ZB Magnette saloons are largely forgotten now, yet there's much to recommend them to classic car buyers – not least of all the fact that when you arrive at a show in one, the chances are you'll be the only one there.
• Best British cars of all time
But it's not just about rarity, as the Magnette is also quite a sporty saloon, even if many modern superminis could run rings around it. But the MG isn't as slow as you might think. When launched, the ZB was the fastest 1.5-litre saloon on the market, and with a top speed of 87mph it'll happily keep up with modern traffic. With a touch of luxury and excellent handling to go with the effortless performance, these MGs are the ideal sporting classic. 
Which MG Magnette ZA and ZB one to buy? 
There's no significant difference in values between the ZA and the ZB although Varitones are more sought after. It's the usual story for classics at this end of the spectrum; condition is all, so focus on that more than specification. 
However, Magnettes with mechanical upgrades are sought after and as a result their values can be higher. Motive power for all ZAs and ZBs was provided by a 1489cc B-series engine which received no development other than a rise in compression ratio in 1956 to up the power slightly.
Some owners have fitted later versions of the unit with an increased displacement though; many Magnettes are now fitted with 1622cc or 1798cc engines, the latter taken from the MGB. It's a fairly straightforward swap but it's also possible to just fit an MGB head, as the larger valves increase power.
If you think you might buy a car to uprate its engine (or anything else) it's worth investing in a copy of the Magnette modification manual, available from the MG Car Club Z and Farina Magnette Register. This details how the cars can be mechanically uprated to make them even more usable as everyday cars. 
If a more powerful engine has been fitted check that the brakes have been upgraded to suit. Fitting a servo is the easiest modification although it's possible to fit the discs and hubs from an MGA along with the calipers of an MGB. But to make it all fit together a special backplate is needed, and they're now obsolete. 
MG Magnette ZA and ZB performance and specs
Model
MG Magnette ZB
Engine
1489cc, in-line four-cylinder
Power
68bhp @ 5400rpm
Torque
86lb ft @ 3000rpm
Top speed
87mph
0-60mph
18 seconds
Consumption
27mpg
Gearbox
Four-speed manual
Dimensions and weight
Wheelbase
2591mm
Length
4293mm
Width
1600mm
Height
1473mm
Weight
1102kg
MG Magnette ZA and ZB common problems 
• Corrosion: the Magnette was sturdily built but poorly rustproofed, so serious rust in the monocoque and body panels is likely. The rear wings rot at the back of the rear wheelarch and so do the rear spring hangers. Also vulnerable are the trailing edge of the bootlid and the boot floor – although there isn't anywhere that's impervious to corrosion. At the front, the bolt-on splash panels (at the back of the front wheelarches) dissolve while the worst cars will also have rotten bulkheads and pedal boxes too. 
Partnership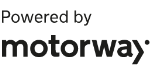 Need to sell your car?
Find your best offer from over 5,000+ dealers. It's that easy.
• More corrosion: the seam along the top of each front wing often harbours corrosion, as does the area around the back of the headlamps. Door bottoms dissolve and rust often starts from behind the brightwork on the doors. The weather strip at the bottom of the window glass falls away and the doors fill up with water, the doorskins then get eaten away.
• Engine: the B-series engine is amazingly durable, so it's just a question of checking for the usual signs of wear such as rattles or smoke.
• Automatic transmission: manumatic-equipped ZBs are pretty much extinct, which is no problem as the transmission isn't nice to use and it's unreliable too.
• Manual transmission: manual gearboxes are reliable, but second gear syncromesh fails. As a result you're unlikely to need to replace a manual gearbox, but rebuilds are possible.
• Suspension: the pans which support the coil springs in the front suspension have a tendency to rot, leading to the suspension collapsing. The tie rods which locate the suspension longitudinally can suffer from corrosion and abrasion, the result being the bars snapping. Replacement bars and bushes are available.
• Steering: the rack and pinion steering gives few problems but it's worth looking for split gaiters. Play in the steering between the inner and outer steering column tubes will be down to dried-out felt bushes at each end of the steering column; they need occasional lubrication.
• Steering mountings: the ZA steering rack featured metal mountings whereas the ZB got rubber ones. A later rack can be fitted to an earlier car, but the rack needs minor modifications.
• Trim: scrutinise the interior trim very carefully, as reviving a tired Magnette cabin can cost plenty. Leaky screen rubbers can lead to delaminated wood dashboard trim, while the leather seats can rot, warp or split. If the screen rubbers are leaking, the cloth headlining will be discoloured.
• Brightwork: brightwork spares are scarce and restoration can be difficult as some parts are mazac. 
MG Magnette ZA and ZB model history
1954: The MG Magnette ZA is launched.
1955: A real wood dash replaces the painted metal version previously used.
1956: A higher compression ratio (now 8.3:1 instead of 7.15:1) increases power and torque. This, coupled with twin carburettors, improves power by 13 per cent, boosting the top speed from 80mph to 87mph. 
Later in the year the Magnette ZB arrives, with a full-width parcel shelf under the dash, a dished steering wheel and the option of a Manumatic transmission. A clutchless manual gearbox that allows the driver to change gear without having to use a clutch, it's a sales disaster.
The ZB also brings a Varitone option with optional two-tone paint and a larger, wraparound rear window. Look for the curved chrome flash along the front wheelarches – later cars got straight ones.
1959: The Magnette ZB Magnette is replaced by the Farina Magnette. 
MG Magnette ZA and ZB key clubs and websites 
• www.magnette.org - MG Car Club Magnette register and forum• www.mgcc.co.uk - The MG Car Club• www.mgownersclub.co.uk - MG Owners Club 
MG Magnette ZA and ZB summary and prices 
Values have remained steady for a number of years, meaning that you are unlikely to find a perfect car at a bargain price. Usable cars range from £4000-£8000, although an absolutely perfect example might command up to and above £12,000. If you're handy with a welder, then there are often project cars cropping up from around £1500.
Thinking of buying a future classic? Then take a look at these potential future classics...