MG4 EV review - Electric motor, drive and performance
The MG4 EV is ably set up to deal with the rigours of in-town driving, although it's still fun to drive
Find your MG MG4
Offers from our trusted partners on this car and its predecessors...
Or are you looking to sell your car?
Advertisement
All versions of the MG4, bar the high-performance XPower, focus more on being efficient and delivering practical range, rather than outright pace. To that end, Long and Extended Range versions feature an active aero grille that only opens when the electrical systems need cooling but closes when not required to help improve the range by as much as 10 per cent. 
As buyers will probably spend most of their time driving shorter journeys to perform the usual everyday tasks such as school runs and urban work commutes, it's essential that the MG4 EV is comfortable and easy to drive. Fortunately, MG has done a fine job here, with the MG4 offering a relaxed ride that deals with speed bumps well and light, accurate steering to make parking less of a hassle. Good forward visibility and short overhangs make navigating through busy streets a bit easier. Trophy versions come with a 360-degree camera system, which is a big help to those who aren't confident with parking manoeuvres.
But, the MG4 isn't just suited to in-town duties; it's more than accomplished on twisty B-roads and, dare we say it, even a little fun. It's a tad nose-heavy, but its playful chassis and rear-wheel drive set-up mean it can be a hoot to drive on a country road if you're not too concerned about eating up a lot of your range, although you will need to turn off the intrusive lane-keeping assistance - especially on narrow country lanes – because we've found that the system can tug quite violently at the steering wheel as it attempts to keep you within the lines.
The MG4 XPower version loses a little bit of the standard car's adjustability because its wider tyres offer more grip, so it feels more sure-footed and agile. Its firmer suspension leads to tighter body control, making it more stable in the bends. Plus, the additional traction of four-wheel drive allows it to put its power down better onto the road from a standing start – especially in slippery conditions. All versions are relatively settled on the motorway, but can suffer from higher wind noise around the door mirrors. Try a Renault Megane E-Tech or Volkswagen ID.3 if you're after an especially refined motorway EV.
MG has also included five driving modes to suit different conditions – Eco, sport, snow, custom, and standard, with Eco dulling the accelerator response and sport sharpening things up. Regardless of your mode, the brake pedal feel is easy to modulate, meaning you can stop smoothly in busy town traffic and accurately judge how much speed to scrub off for roundabouts. 
You can bypass the mechanical brakes and utilise the car's one-pedal regenerative braking feature. Just like in the Nissan Leaf, it's strong enough to bring the car to a halt when you lift off the accelerator, and it has the benefit of generating electricity while slowing down to replenish the battery.
That said, rivals like the Kia Niro EV use paddles mounted on the steering wheel to adjust the regen strength, which is a much easier setup than having to dive into the MG4's touchscreen in order to adjust the brake pedal settings, along with the various driving modes. You can programme it to be a favourite on one of the star buttons on the steering wheel, if you remember to do so.
0-62mph acceleration and top speed
The MG4 is available in four power outputs: 168bhp for the entry-level SE, 200bhp for the Long Range, 242bhp in the Extended Range, topping out at 429bhp with the dual-motor, four-wheel drive XPower. Even the least powerful of the quartet is brisk enough to suit most needs, managing 0-62mph in 7.5 seconds. The more powerful 200bhp cars have a heavier 64kWh pack and are fractionally slower at 7.7 seconds. You probably won't notice this because both feel similarly accelerative due to having the same torque figure of 250Nm, and (where legally able) can reach a 100 mph top speed. The 242bhp, 77kWh Extended Range will trouble a few hot hatchbacks with a 6.5-second 0-62mph time, while the XPower would frighten a few supercars in a straight line, with a 3.8-second 0-62mph run, though top speed is more modest, at 124mph.
Partnership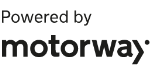 Need to sell your car?
Find your best offer from over 5,000+ dealers. It's that easy.
Understandably, regular versions of the MG4 don't feel as rapid as the XPower model when launching from a standstill. Still, once moving, the linear power delivery provides surprisingly strong acceleration – even past 60mph. Predictably, the XPower feels rapid, and its prodigious power reserves make it a handy overtaking weapon to safely get past slower traffic.
In the more relevant real-world benchmark of accelerating from 0-30mph – something you may need to do when accelerating from a side street onto a busy main road – the standard 168bhp model can complete this in a sprightly 3.1 seconds, while the heavier 200bhp Long Range is only marginally behind at 3.5 seconds. The Extended Range covers the dash in 2.7 seconds, while the all-wheel drive XPower takes just 1.7 seconds.