Renault 4: Buying guide and review (1961-1992)
A full buyer's guide for the Renault 4 (1961-1992) including specs, common problems and model history...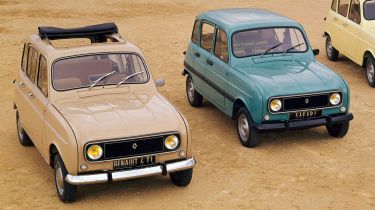 Introduced as a replacement for the hugely successful 4CV, the Renault 4 was a bold contender in the booming small car segment of the early 1960s – taking on, and in many respects beating the Citroen 2CV at its own game. 
Dubbed the 'blue jeans' car by Renault President Pierre Dreyfuss, the R4 was designed to appeal to a diverse audience. Initially marketed as an estate car, the 4 has become widely recognised as the world's first hatchback. Another first for Renault was the front-wheel drive layout which, combined with the dash-mounted gearshift, offered much improved interior space.
After a production run of over 8 million units spanning over four decades the humble Renault 4 has developed a global following that continues to this day. Built in over a dozen countries and sold the world over it is a true French automotive icon. Read on to see what it is like to own one today.  
Which Renault 4 to buy? 
With many detail changes over the 31 years of production many detail changes were introduced over the years. Engine sizes ranged from 600cc in the first cars to 1.1l in the final GTL models. Power outputs were low but with not much more than 600kg to push along, any engine option is nippy enough to keep up with city traffic. 
Special editions were common, especially in the latter years of production, however the majority of changes were generally limited to some unique trim and equipment. There were a few worthwhile updates over the years, such as the introduction of a four-speed transmission and 12V electrical system in 1967 and the addition of seatbelts in 1970. 
Model wise, there was also a Sinpar four-wheel drive model, produced from 1963 right up until 1992, as well as the uniquely styled Parisienne between 1963 and 1968. The Rodeo 4 was similar in concept to the Citroen Mehari, and was intended for recreational use – lacking side windows and doors.
The Plein Air was similar concept but retained the standard body panels. There was even a very popular van derivative with a large rear loading area and the same running gear as the rest of the range. The Savane and Clan derivatives arrived in 1986 to bolster sales and were the last evolution of the Renault 4 platform. 
Other than the fact that this was Renault's first foray into the front-wheel drive segment, the clever torsion bar independently sprung suspension allowed for good ground clearance and gave a smooth ride over rough terrain.
When picking a car bear in mind that the earlier three-speed 6v versions are less useable every day than the later cars, and a sound chassis is more important than mileage or mechanical condition. Quite a few have been tuned or modified with more powerful engines, which is no bad thing... 
Renault 4 performance and specs
Engine
845cc, 8 valve OHV I4
Power
30bhp @ 4500rpm
Torque
41lb ft @ 2000rpm
Top speed
70 mph
0-60mph
38 seconds
Fuel consumption
30 mpg
Gearbox
Four-speed manual
Dimensions and weight
Wheelbase
2350mm
Length
3658mm
Width
1486mm
Height
1461mm
Weight
600kg
Renault 4 common problems 
• Parts supply: mechanically the Renault 4 is robust and relatively easy to maintain; such is its popularity that there are still specialists out there (especially in France and Germany) who still stock parts and difficult to find items.
Partnership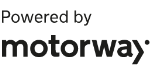 Need to sell your car?
Find your best offer from over 5,000+ dealers. It's that easy.
• Early cars: as a general rule the earliest cars built up to 1967 are the hardest to find parts for while the later TL (1968-on) and GTL (1982-on) models are more comprehensively catered for.
• Powerplant: engines, especially the 1.1-litre units as fitted to the GTL are strong; lack of regular servicing can be identified by sludge build up around the valve gear.
• Trim: vinyl seats on early cars last longer than the cloth covering on the later models, what little interior trim there is can generally be sourced from specialists, especially for post-1968 models.
• Bodywork: the bodywork on all but the most cared for examples will have suffered from some rust by now, although life in a drier climate will help. The arches, foot wells and wings are all likely to rust over time but the section where the rear suspension bolts to the body is a particularly troublesome area and is a big job to rectify. Thankfully once again there are specialists who stock body panels and chassis components if the rot is too far gone. Prices can be steep though. 
Renault 4 model history 
1961: Renault 4 introduced as a replacement for 4CV. The 22.5bhp 603cc R3 and 26.5bhp 747cc R4 offer same low specification levels, while R4L adds interior trim items, upgraded heater and headlights. Three-speed dash-mounted manual transmission is standard
1962: Renault 4 Super introduced with same 747cc engine but power up to 32bhp. Base spec Renault R3 discontinued due to poor sales.
1963: Renault Dauphine sourced 845cc engine becomes available in some Renault 4 models. Sinpar four-wheel drive models became available in limited numbers. Parisienne model with unique design details introduced.
1965: All models rebadged as Renault 4. Base R4 now Renault 4 Luxe
1967: Mild facelift introduces new front-end and a full-synchromesh four-speed gearbox replaces old three-speed unit
1968: Plein Air model introduced, designed for recreational use it had no doors or side windows. Last year of production for Parisienne models
1970: Front seatbelts now standard fitment. Plein Air discontinued. Electrical system upgraded from 6v to 12v. 
1972: Rear passengers now receive seat belts as well
1973: Renault 6 gearbox becomes standard fitment across the range
1976: Safari version with unique exterior and interior trim introduced
1978: Renault 4 GTL receives 1108cc engine. Renault 4 Safari discontinued
1982: Improved instrument panel from Renault 5 now standard on Renault 4
1983: Front disc brakes become standard on all models
1985: 2200 limited edition 'Sixties' versions produced. Available in red, yellow and blue paint scheme and based on GTL model
1986: Savane and Clan editions introduced. 845cc engine replaced by slightly larger capacity 956cc unit
1991: Carte Jeune limited edition offered, based on a Savane TL it featured unique colour and trim options
1992: Production ends. 1000 limited edition Renault 4 models dubbed 'Bye-Bye' introduced to mark the occasion.  
Renault 4 owners clubs, forums and websites 
• www.franzose.de – German based Renault 4 parts specialists• www.melun-retro-passion.com – French parts specialists • www.renault4.co.uk – UK Renault 4 club • www.renaultccc.proboards.com – Renault Classic Car Forum 
Renault 4 summary and prices 
Decent, serviceable Renault 4s start at around the £2500 mark. Pay much less and you may be buying someone else's problem, or at least something very scruffy. At the other end of the scale, excellent condition cars with traceable history can be found for up to £10,000. 
Specification levels and model year are less important than structural integrity, however the later TL and GTL models tend to be more sought after. Fully restored cars and original time warp models can command far higher prices but make sure you get a specialist to look over your purchase to confirm its provenance.
Thinking of buying a future classic? Then take a look at these potential future classics...