History of the Renaultsport Clio
Performance models have turned up the heat on all four generations of Clio, and we look back at the best of the breed
When the Renault Clio hit dealers in 1991, there was something missing from the line-up: a successor to the Renault 5 GT Turbo. Hot hatch fans had been wowed by its pace on the road, as well its motorsport success.
Luckily, the Clio proved the perfect base for a similar formula, and Renaultsport has built a reputation for creating some of the best-ever firebreathing hatches. From the Clio Williams to the latest 220 Trophy, the hot Clio has always been great to drive. But the supermini isn't only famous for its handling finesse; cars such as the Clio V6 and recent R.S. 16 have shown us it has a crazy side, too. So enjoy our round-up of all of the hot Renault Clios over the years – you're bound to find a favourite.
• Old vs new: the Renault Clio through four generations
Clio Williams
Year: 1993Engine: 2.0-litre 4cyl, 148bhp0-60mph: 7.8 secondsTop speed: 133mphPrice (new): £13,275
The story of the hot Clio begins with a car that doesn't bear the Renaultsport name at all: the Clio Williams. It was developed by RS following work on the Clio 16V, and references the Formula One team that used Renault power at the time. It featured a 148bhp 2.0-litre engine, which was plenty in 1993 as the car weighed only 990kg. A close-ratio box and wider track gave it much more focus than any other Mk1 Clio.
Distinctive dark blue paint and gold alloys mark out the first of the hot Clios. Each car has a plaque showing the build number, although this was removed in later models as the production run got bigger.
The Williams is still considered one of the classic hot hatches, mixing strong performance with a great chassis and everyday usability. Its agile handling really impressed in 1993, and it remains a hoot to drive today with its responsive steering and low weight compared with more modern hatches. It even served as an F1 safety car in the nineties, and the list of notable owners includes Sir Frank Williams, who is still head of the racing team today. 
Clio II RS 172
Year: 1999Engine: 2.0-litre 4cyl, 170bhp0-62mph: 7.2 secondsTop speed: 138mphPrice (new): £15,995 
The first Clio to wear the Renaultsport badge was the Clio 172, named after its output in metric horsepower. A big, 170bhp 2.0-litre engine propelled it from 0-62mph in around seven seconds, which still impresses today.
It also had a raft of upgrades over the normal Clio, including wider arches, a sportier cabin and bigger alloys. As with all hot Clios the handling was a highlight, thanks to the expert set-up. While a facelift changed some of the cosmetics, it was the later Cup model that really appealed to purists. This stripped-out car weighed only 1,021kg – or 80kg lighter than standard. It didn't even get air-con, but keen drivers would be happy to simply open a window if it meant an even quicker Clio. 
Clio V6
Year: 2003Engine: 3.0-litre V6, 251bhp0-60mph: 5.8 secondsTop speed: 146mphPrice (new): £26,995
One of the most extreme hot hatchbacks ever built, the Clio V6 has a fearsome reputation – and of course it gained cult status. Fitting a huge 3.0-litre V6 into a supermini is mad enough as it is, but the engine also happens to be placed behind the front seats, making this car a mid-engined monster. It's the only rear-wheel-drive Clio as well, and the later 251bhp models blasted from 0-62mph in fewer than six seconds.
Partnership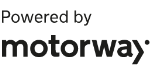 Need to sell your car?
Find your best offer from over 5,000+ dealers. It's that easy.
• Renault Clio: how the legend was conceived
In fact, the Clio V6 is less of a hot hatch and more of a pocket-sized supercar, with no rear seats or boot, extrovert styling and a howling soundtrack. The body styling plays a big part in the car's appeal to enthusiasts, with the gigantic wheelarches and air scoops giving it an incredibly aggressive look.
As it weighed significantly more than the normal Clio RS, the V6 wasn't a great deal faster, but there's no doubt it's something very special. Used values are constantly on the rise, too, especially as we're not likely to see anything else like it. However, Renault's wild new Clio R.S. 16 might give it a run for its money. 
Clio II RS 182 Trophy
Year: 2005Engine: 2.0-litre 4cyl, 180bhp0-60mph: 6.9 secondsTop speed: 140mphPrice (new): £15,500
In 2004 the Clio 172 became the 182, with a power boost to 180bhp and a few other tweaks. The ultimate version of the 182 was the Trophy, which arrived a little later with Sachs remote-reservoir suspension, as well as unique red paint and a new rear wing.
The special suspension reportedly cost Renault 10 times more to fit than the standard set-up, but it was well worth it: the 182 Trophy is considered one of the best-handling hot hatches ever. The racing-style dampers mean the car is able to keep up with much more powerful machines on the circuit, so it's a hugely popular choice for track-day fans.
Only 500 were sold here in the UK, making it a rare sight on our roads. However, you can still pick up a second-hand one for relatively little outlay – it looks like a real bargain for performance fans.
• Best hot hatchbacks on sale right now
The Trophy is too focused and hard-riding to be easy to drive every day, but unlike the Clio V6 it still features decent boot space and rear seats. It looks nearly as good as its mini-supercar cousin, too, with its vibrant red paint scheme and cool Trophy lettering on the bodykit.
Clio III RS 197
Year: 2006Engine: 2.0-litre 4cyl, 194bhp0-62mph: 6.9 secondsTop speed: 134mphPrice (new): £15,995
The third-generation Clio got its Renaultsport makeover in 2006, with the 197's 2.0-litre engine giving 194bhp. A new six-speed box complemented the revvy petrol unit, with two big exhaust pipes giving it a raspy sound, too. A new look saw a larger air intake on the front bumper and an F1-inspired rear diffuser, plus the staple Renaultsport wider wheelarches and big alloy wheels.
A special R27 F1 Team version arrived soon after to mark Renault's 2005 and 2006 world championship wins. Spec tweaks included Recaro buckets. A more powerful 200 model came along in 2009, with a new Cup version aimed at the growing army of Renaultsport fans. It was more muscular, hence the name change, but the Cup's lower ride height, stiffer suspension and quicker steering rack all helped make the drive that crucial extra bit more focused than the standard Clio RS.
It was faster, too, with the 197bhp car able to cover 0-62mph in 6.6 seconds, compared with 6.9 seconds in the 194bhp version. That's because more torque was added at lower revs, as well as the extra power. Special-edition versions included the blue and white Gordini, silver and black Silverstone and matt grey (or red) Raider 
Clio IV RS
Year: 2013Engine: 1.6-litre 4cyl, 197bhp0-62mph: 6.7 secondsTop speed: 143mphPrice (new): £19,995 
The guidebook for the hot Clio was thrown out of the window with the introduction of the latest version of the RS in 2013. With a new 1.6-litre turbo replacing the naturally aspirated 2.0-litre units found in all of its predecessors, and a dual-clutch auto gearbox in place of the traditional manual, it represents something really different.
Performance is hardly lacking, with the smaller engine still able to take the car from 0-62mph in 6.7 seconds and up to a top speed of 143mph. Crucially, economy of 44.8mpg and emissions of 144g/km are better than ever for a Clio RS.
• Renault EOLAB: the future of Renault
The latest car is five-door-only for the first time, with a hidden rear handle helping give the impression of a sporty three-door. It's all in line with this model being a less focused hot hatch than previous versions.
In 2015 Renaultsport launched a more hardcore 220 Trophy, with an extra 20bhp – up to 217bhp – and some chassis modifications. The gearbox was tweaked for faster shifts, and the suspension was lowered and stiffened, too.
Clio R.S. 16
Year: 2016Engine: 2.0-litre 4cyl, 271bhp0-62mph: 5.5 seconds (est)Top speed: 145mph (est)Price: N/A
Even though the current Clio is arguably more sensible than ever before, Renaultsport has created one of the most over-the-top hot hatches since its own Clio V6, with the R.S. 16. The firebreathing newcomer follows the same overriding principle: a big engine in a small car.
The newcomer uses the Megane Trophy R's 2.0-litre four-cylinder turbo and six-speed manual transmission, but this time the powerplant is slotted into the conventional engine bay at the front – and the car weighs the same as the standard Clio. That means performance is significantly better, while handling hasn't been adversely affected.
In fact, as part of the chassis is taken from the Megane, as well as the wheels and brakes, the car isn't just a mad idea; it's also a rather good one.
The project is officially a concept at the moment, but that could change at any time. A short production run was the original intention, and after we drove the car, we'd love to see that plan realised.
Which Renaultsport Clio is your favourite? Let us know below…
Renault Clio Special
We celebrate a quarter of a century of Renault's supermini with real va-va-voom...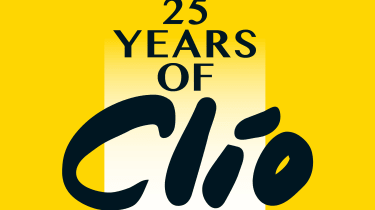 • History of the Renaultsport Clio