Nissan Stagea: Buying guide and review (1996-2007)
A full buyer's guide for the Nissan Stagea (1996-2007) including specs, common problems and model history...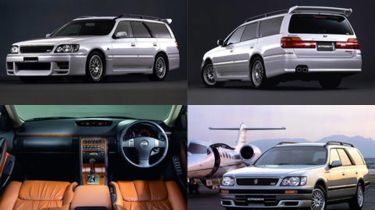 The Nissan Stagea is one of the best kept performance secrets ever to come out of Japan. Originally based on the R33-generation Skyline, the Stagea was available with a variety of engine sizes and drivetrain configurations, all wrapped in a family friendly estate body style.
Never officially sold in the UK, the Stagea found its way onto our shores through specialist importers and has since developed a cult following. Rarer versions are now modern classic collector's items. 
The origins and meaning of that strange name are unclear but what is for certain is that these cars can be a fantastic used buy with serious performance to match, so read on through our guide and see what to look for when considering a second hand Stagea. 
Which Nissan Stagea to buy? 
The Stagea was produced for 11 years and went through three distinct generations. All featured the estate body style and the large majority had four-speed automatic transmission. Engines ranged from 150bhp 2.0-litre naturally aspirated fours right up to the 276bhp RB26DETT inline six, found in the R33 Skyline GT-R. Rear-wheel drive was the entry level option, although most Stageas were four-wheel drive. 
Series 1 models were produced between 1996 and 2001, available in 2.0-litre non-turbo rear-wheel drive, 2.5 (turbo and non-turbo) and 2.6-litre turbo four-wheel drive variations. The more powerful models were generally the ones that ended up being imported here. The top of the range RS4 and desirable 260RS and 260RS Autech were the only ones available with the five-speed manual.
Series 2 cars had updated exterior and interior styling and were manufactured between 1998 and 2001. Engine choices remained broadly the same with some minor mechanical upgrades and top versions could now be specified with a Tiptronic automatic gearbox. The Autech version was once again the most desirable, with a full performance spec including rear mechanical LSD, uprated brakes and suspension as well as that 276bhp R33 motor.
The series 3 or M35 versions built between 2001 and 2007 were a totally new design featuring large capacity four cylinder and new V6 engines – based on the new V35 platform. Rear-wheel drive, four-wheel drive and a mix of turbo and naturally aspirated options were still available, the 250tRS Four V/RX Four being one of the more powerful offerings. An AR-X Four derivative offered higher ground clearance while the 250t RS Four V Hicas added four-wheel steering and utter confusion to anyone trying to decipher the acronym laden naming. 
The post-2004 the range was streamlined into naturally aspirated 250RX and 350RX derivatives. All models were now automatics save for the very rare Autech Axis 350S. Standard specifications were quite generous (excepting base models) with most Stageas having climate control and electric windows while keyless entry and electric tailgates were desirable optional extras.
There is a large and knowledgeable modding community for these cars as most of the upgrades that work on the R33 Skyline will work on the series 1 and 2 Stagea. Be sure to know what you are looking for as the bewildering array of separate models and acronyms can make it a daunting task to choose the right car; unscrupulous sellers may also try to palm off lesser models for more desirable ones. 
Partnership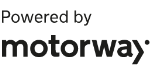 Need to sell your car?
Find your best offer from over 5,000+ dealers. It's that easy.
As a general rule, the first two generations in full-fat four-wheel drive turbocharged form are the raw performance enthusiasts' choice while the third generation cars are the more refined, yet still rapid modern estates.  
Nissan Stagea performance and specs
Model

1998 Nissan Stagea 25t RS FOUR S

Engine

2498cc 24 valve DOHC I6 Turbo

Power
276bhp @ 6400rpm
Torque
253lb ft @ 3200rpm
Top speed
155 mph
0-62mph
sub 6 seconds est.
Gearbox
Five-speed manual
Dimensions and weight
Wheelbase
2720mm
Length
4800mm
Width
1755mm
Height
1505mm
Weight
1650kg
Nissan Stagea common problems 
• Engines: the RB25DET and RB26DETT engines are famed for their tunability. Detuned to meet Japanese regulations, the RB26DETT produced more than its stated 276bhp in standard trim and a few small mods can see these cars pushing out a reliable 400bhp.
• Corrosion: rust is quite common on the earlier cars and almost a certainty under the door wing mirrors. Other areas to check are the door hinges, spare wheel well and around the strut towers (just like the R33).
• Tickover: rough idling could indicate a number of things, troublesome coil packs, damaged vacuum hoses or blown turbos being a few things to check for.  
• Weight issues: the Stagea is a heavy car and suspension bushings, brakes and dampers should all be checked for excessive wear. 
• Transmission: gearboxes are tough and should change smoothly, manuals are very rare and should not exhibit any crunching when changing gears, this can be a problem on highly modified cars. 
• Import costs: ensure that the duties and taxes have all been paid before transferring ownership and evidence of regular maintenance is important. Buying from reputable import specialists is recommended. 
Nissan Stagea model History
1996: Nissan Stagea Series 1 launched in Japan. Solely in estate body style, with either 2wd or 4wd, engine options range from 2.0-litre four to 2.6 twin turbo. Four-speed automatic and five-speed manual transmissions offered. Autech performance version with Skyline R33 running gear introduced.
1998: Series 2 version arrives with updated exterior styling and interior trim. Engine and drivetrain options largely unchanged.
2001: Totally redesigned Stagea released with new range of V6 engines and chassis based on the V35 platform.
2004: Stagea range streamlined to only 2.5l and 3.0l non-turbo offerings.
2007: Final Nissan Stagea built to be replaced by the Nissan Skyline Crossover range or Infiniti QX50 as it is known in the UK.
Nissan Stagea owners clubs, forums and websites 
• www.stagea.co.uk – Nissan Stagea UK fan site• www.nengun.com – Japanese car parts suppliers• www.jdmgarageuk.com – Japanese import parts specialists 
Nissan Stagea summary and prices 
Prices are heavily dependent on spec and desirability, but as a general rule, decent 2.5-litre turbocharged Series 1 and 2 cars start at around £4000. If you're looking for the rarer 260 RS and Autech models, then you will need up to £12,000 for a good one. The more luxurious and modern series 3 Stagea models can be found for between £5000 and £8000. 
If a vehicle with the performance of a BMW M car, cargo space of an old Volvo Estate and price tag of a nice summer holiday appeals, then the Nissan Stagea may just be the car that you never knew you always wanted.
Thinking of buying a future classic? Then take a look at these potential future classics...