Honda CR-X: Buying guide and review (1988-1991)
A full buyer's guide for the Honda CR-X (1988-1991) including specs, common problems and model history...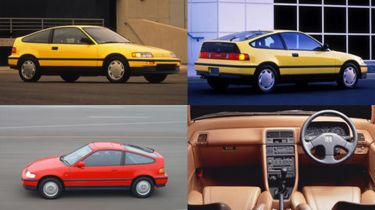 When it was launched, the Honda CR-X was positioned in the gap between hot hatch and small coupe. It was highly regarded when new, thanks to its fun handling and fantastic engine, but its rarity today has made it a bit of forgotten gem.  
Based on the Civic, it featured revised suspension, and in top-spec a manically revvy VTEC motor. Providing very sprightly performance and handling to match these little cars developed quite a following across Europe and the UK. Few survived unmodified but there are still some great examples out there so read on to see what you need to look for when buying one used.  
Which Honda CR-X to buy? 
The CR-X nameplate was introduced in 1983 for the coupe version of the Civic first unveiled at the Frankfurt Motor Show, but we'll be looking at the much-improved Gen 2 successor. While available with a SOHC 1.5-litre engine, as well as the luke-warm DOHC 1.6, the most exciting variant was the top-spec 148bhp 1.6-litre VTEC model. 
UK-bound cars tended to be highly specced with electric windows, bucket seats and alloys all standard fitment. The JDM models had slightly different specifications, with the VTEC models gaining an extra 10bhp – and they could be had with glass sunroofs and even an LSD.
A handful were imported here in the late '90s, so check the paperwork carefully to ensure all is in order if yours is an import. Power was channelled to the front wheels through a five-speed manual gearbox, and thanks to an uprated suspension setup and a kerb weight barely approaching a ton, the CR-X was a joy to hustle down a winding road.
The distinct glass hatch panel and wedge styling have aged rather well and if you can find it, the rare Mugen body kit really added to the sporty demeanour of this enjoyable little car. Produced for just over three years, production numbers were low and the cars that survive tend to range between mint condition un-abused examples and highly modified tired ones.
A nice set of alloys really transforms the look of these cars but be wary of ones with a whole host of aftermarket mods. The entry level models provide an enjoyable drive but can feel a bit flaccid when pushing on, so for some added poke look out for a clean VTEC with as few modifications as possible.  
Despite being badged a CR-X, the third gen models were quite a departure in design and focus from the first two generation cars, and while the hybrid CR-Z is named as its modern day successor this second generation car remains the purest of the lot.  
Honda CR-X performance and specs
Model
Honda CR-X VTEC
Engine
1595cc 16 valve DOHC in-line four-cylinder
Power
148bhp @ 7600rpm
Torque
106lb ft @ 7100rpm
Top speed
130mph
0-60mph
8.0 seconds
Fuel consumption
28mpg
Gearbox
Five-speed manual
Dimensions and weight
Wheelbase
2300mm
Length
3774mm
Width
1674mm
Height
1270mm
Weight
1025kg
Honda CR-X common problems 
• General: servicing parts and most mechanical items can still be sourced from either Honda or specialists, body panels and trim items can be harder to come. 
• Rust: corrosion protection was much improved over the Gen 1 models but thanks to our damp climate rust can still be lurking under otherwise clean-looking bodywork. Check the usual suspects such as the arches, footwells and bottom of the doors. Check for leaves and blocked drainage channels too. 
Partnership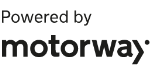 Need to sell your car?
Find your best offer from over 5,000+ dealers. It's that easy.
• Modifications: finding a CR-X in standard form is a trick in itself, but do not be put off by lightly modified examples as the running gear is strong and small upgrades can enhance the general feel of the car.  
• Major modifications: engine swaps, gearbox modifications and extreme suspension changes should be treated with caution however. A highly modified car can be temperamental and you may be buying someone else's problems. 
• Rubbers: brakes and suspension rubbers tend to wear well unless the car has been regularly driven hard so look out for warped rotors and an overly crashy ride over rough surfaces. 
• Poweplants: the engines are hardy and generally just require regular servicing and frequent oil changes (especially the VTEC models) to ensure the valve gear functions correctly. Cambelt change intervals should be adhered to as snapped belts can cause serious damage to the internals.  
• Mileage: high mileages are common and should not be a concern if a verifiable service history is evident. Rust is more likely on higher-mileage cars however.  
• Interior: the interior is basic with swathes of plastic everywhere. Cloth seats tend to wear better than leather clad ones. Check that all the electric switches and buttons are working as they should. 
Honda CR-X model history 
1988: Second generation of CR-X introduced. Available in 1.5, 1.6 and 148bhp 1.6-litre VTEC versions. UK market gets five-speed manual gearbox only.
1989: Side impact bars added on all models with minor weight penalty
1990: Minor updates carried out to head and tail lights
1991: Production ends with new CR-X Del Sol Targa model introduced as a replacement 
Honda CR-X owners clubs, forums and websites 
• www.crxcommunity.com – Honda CRX forums, a good source of technical info• www.hondaperformanceparts.co.uk – UK based performance parts supplier• www.hondacrx.co.uk – UK based CRX club 
Honda CR-X summary and prices 
While European and American classics are heading towards the stratosphere price wise, there are still plenty of hidden gems on the Japanese sports car scene. A well maintained Gen 2 CR-X is still such a car, but not for long. Decent cars can be found from £5000 while pampered low mileage models are now straying above the £10,000 mark.
With its combination of a light, well-balanced chassis and fizzy VTEC engine, the CR-X makes for a great modern classic hot hatch, that is somewhat rarer than your average 205 or Golf GTI. Japanese reliability and rising values are just icing on the cake, so get your hands on one before it is too late.
Thinking of buying a future classic? Then take a look at these potential future classics...