MINI Paddy Hopkirk Edition: Meeting the 1964 Monte Carlo Rally winner
As MINI launched a special-edition model to celebrate his stunning achievement, we caught up with Paddy Hopkirk - the legendary driver who won the 1964 Monte Carlo Rally
Only the greatest racing drivers have cars named after them. Mercedes-Benz built an SLR McLaren in Stirling Moss's honour, while Michael Schumacher's name was put on a little Fiat Seicento.
Now it's the turn of British rallying hero Paddy Hopkirk with the MINI Cooper S – and when Auto Express got behind the wheel, it seemed only right and proper that we go and meet up with the great man himself.
MINI has taken the latest version of its Cooper S hot hatchback, with a 178bhp 2.0-litre engine that gets the car from 0-62mph in 6.8 seconds, and given it a flavour of the original Mini that Paddy famously piloted to victory in the 1964 Monte Carlo Rally.
So there's the same single, offset bonnet stripe, a white roof, black bonnet scoop, additional lights and Paddy's number 37 proudly emblazoned on the doors. Plus, of course, Paddy's signature on the front and back of the car, and on the dashboard inside.
When it comes to how it drives, it's pure MINI and ideally suited to the narrow country lanes near Paddy's Buckinghamshire home. With plenty of power and throttle response that's as quick as the steering, it's huge fun – real point and squirt stuff, with the grip and grunt perfectly matched. And with the fruity exhaust note bouncing back off the hedges alongside us, we feel like we could be on the narrow roads around Monte Carlo, which played to the Mini's strengths back in 1964.
Unsurprisingly, Paddy has his own version of the new car – an automatic as opposed to our manual car (which handily drops 0.1 seconds off our car's 0-62mph time) – while his own collection includes a replica of his 1964 rally-winning Mini, plus the actual car he won the Pirelli Classic Rally in some years later.
So all those decades ago, what were Paddy's thoughts when he first saw a Mini?
"I was living in Belfast at the time and I saw the MINI in the local Austin dealership," he told us. "I thought it was bloody awful, actually. 
"Back then I was driving works cars, as I drove for Triumph: TR4s and 3s and things. Next I joined the Rootes Group and then BMC to get my hands on the Big Healey [the Austin-Healey 3000].
"One day, when I was racing at Oulton Park, Stuart Turner, our team manager, came and said, 'This is the new Mini Cooper S – John Cooper has really made the Mini handle well and go quickly.'
"I got in and drove it around the block and near the paddock, and I was just amazed by it. It was lovely. And being front-wheel drive, I found it very forgiving. I liked that you could make mistakes with front-wheel drive and get away with it, which you couldn't with a Big Healey!"
So to 1964 and the Monte Carlo Rally, and the Mini was up against the big boys of the rallying world. "We surprised ourselves, and the world was surprised by that. It wasn't expected," said Paddy.
Partnership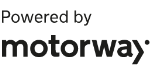 Need to sell your car?
Find your best offer from over 5,000+ dealers. It's that easy.
"I think the fact that the car was small and the roads were narrow because of the snow plough helped. So it was like the roads looked big to the Mini because they were very narrow, and that wasn't so good for the bigger cars. 
"Everything went right. I had a wonderful co-driver, Henry Liddon, I had a wonderful team manager, Stuart Turner, and just a wonderful team – and we had done a lot of work, a lot of practising, good notes, had the right tyres. Just everything came together. We didn't expect to win it, but we did."
Paddy has been intrinsically linked with the Mini since then, and it's a car that he has genuine admiration for, as he explains: "I love the fact that Alec Issigonis had designed it as the district nurse's car and then everybody souped it up!
"And then Peter Sellers got one, and the Royal Family had it – it became more chic than an E-type Jaguar. I remember John Cooper saying, 'When you drive up to a big mansion, there are two Minis outside: one is the cook's, and the other is His Lordship's, which is a souped-up Cooper S'."
With the new MINI celebrating 20 years since BMW took over, how does Paddy feel about the modern interpretation?
"I think if you look at another lovely car, the 2CV, Citroen has let that go. Thank God BMW bought MINI because that was going to go, too. They've revived it and, alright, it's a different car, but it's much safer and bigger, and it had to change – everything has to change. I'm very pleased that it was rescued – they've kept a lot of the character."
And now there's a MINI with Paddy's name on it. "I was quite amazed – I wasn't expecting it," he said. "I've just had my name put on a car! How many people have had their name on a car? I'm very flattered."
Much of the work on the special edition was done by MINI, but Paddy was kept informed at every step of the way. "I wasn't going to tell them what to do; they were telling me what they wanted to do. They've used my registered logo and my signature, of course, but they didn't do anything without my approval, and I'm very happy with it.
"I go to the Oxford factory [where the special-edition cars are being built] quite a bit," Paddy tells us, "and I think they run the factory very well, and the quality of the build is meticulous – it's very good."
Paddy has influenced one part of the car, though – the locking wheel nuts that protect the striking black alloys. His name has long been associated with car accessories, and he introduced US/German wheel lock specialists McGard to MINI, with McGard now supplying the locking wheel nuts on Paddy's special-edition car and other MINIs.
As well as Covid restrictions scuppering our plans to go for a drive alongside Paddy in the Paddy Hopkirk Edition, they have also put paid to plans for the man himself to promote the new car all over the globe. 
"We had to go down and do photographs in Monte Carlo, which was very nice," he said. "But I'm sad that, due to Covid, I haven't had a chance to go around the world promoting it in the different countries. 
"MINI is selling it in 30 countries and I would like to have done that," he continued. "I've been to Japan before, and the Japanese are very MINI-conscious and very keen on MINI – I remember going there with the original car. And I was going to go back to the country, but that's all being scuppered with this disease."
The UK will only get 100 of the 1,500 cars built, making them all the more collectable, especially as every one comes with a stunning retro print of the new car and the original against a Monte Carlo backdrop (above) – signed by Paddy.
And judging by the smile on Paddy's face when he returned from a quick blast, those 100 cars will soon be snapped up. We asked him to sum up his drive and it took just one word between chuckles: "Fun," he replied.
Take a look at leaked images of the upcoming 2023 MINI hatch