First Tesla Model 3 UK deliveries take place
Tesla dealers across the UK start handing right-hand drive Model 3s over to customers, some of whom have been waiting three years
The first Tesla Model 3 handovers in the UK have taken place, approximately three years since the earliest customer deposits were placed.
To mark the date – which coincides with the UK's Clean Air Day – Tesla dealers across the country hosted special handover events, with Tesla Model 3 customers being given a VIP treatment as they collected their cars.
• Tesla issues recall of 53,000 cars over parking brake issue
One of Tesla's main dealerships in West Drayton, near Heathrow Airport, handed over around 50 cars to customers, many of whom were already Tesla owners.
The showroom also had a few experienced Tesla owners on-hand to offer advice and information to new owners about what life with a Tesla is like.
Mick Paul was one of the owners who collected his car from West Drayton. "My girlfriend's got a Renault ZOE," he said. "She's had that for about 18 months, but I've always wanted a Tesla. The Model S and the Model X were too big for me, but when the Model 3 came out it was a no-brainer, so I waited and waited until today."
"I've got solar panels, so I can charge the Tesla from the sunshine. I'll charge it overnight and very rarely use any Superchargers, but I have a road trip planned next year in Europe. Teslas work flawlessly on the Supercharger network and have a longer range than most of the other EVs, plus they're quicker, they look nicer in my opinion – they're the pinnacle."
Deryn Harvey, a Tesla Model S owner, was on-hand to offer advice to Model 3 customers. Deryn told us she found a lack of off-street parking made charging a challenge at her home in Richmond, south-west London, so she contacted Richmond Borough Council. The council then signed up to a pilot scheme with Ubitricity that allows residents who own EVs to nominate lamp posts in their streets to have charging points installed in them.
• Tesla Model X gets over-the-air recall update
James Alty, who was picking up his new 3, swapped his Aston Martin V8 Vantage for a Tesla Model S some time ago, and is now moving on from that to a Model 3. "For me, the ability to drive a clean car with no emissions at the point of generation and no emissions at the point of driving is brilliant," he said. "I get the joy of having a fabulous car that's easy to drive, high performance and looks great – it's just fantastic."
"We buy electricity from Ecotricity, so we pay to have green electricity, 100 per cent generated by renewable sources. I buy an Economy 7 tariff, I plug the car in and it charges from midnight until 7am if it needs it, but most nights it only needs less than an hour, and the Supercharger network is so widely available that I've never had range problems at all."
Tesla Model 3 to start at £38,900 in UK
Tesla has announced UK pricing for its Model 3 with the Standard Range Plus rear-wheel drive car costing £38,900 after the Government's £3,500 plug-in car grant.
The Model 3 Performance version, with its 0-60mph time of 3.2 seconds making it the quickest car in the compact-executive class, costs £56,900.
Partnership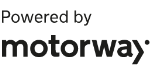 Need to sell your car?
Find your best offer from over 5,000+ dealers. It's that easy.
The entry-level Model 3 costs more than anticipated, but its spec is higher – every model comes with Tesla's impressive Autopilot system that will accelerate and brake, and steer the car in lane and take care of overtaking manoeuvres on motorways and dual-carriageways.
Are you excited for Tesla's newest electrified offering? Let us know in the comments below...