Volvo 240 (1974-1993) icon review
Think of Volvo and you'll picture the 240 estate car, but what's like on the road now?
In 2022, Volvo's top three best-selling cars were all SUVs. Combined, the XC40, XC60 and XC90 made up more than half a million of the 615,121 cars the Swedish firm shifted globally. Volvo is first and foremost an SUV brand these days. And that's not necessarily a bad thing, because the high-riders it makes are all very good.
However, at the mere mention of Volvo, we bet many of you won't be picturing an SUV in your head. No, we reckon there's a good chance it'll be a boxy estate, and quite probably the 240.
It's such a simple design, and yet one that is instantly recognisable. The 240 is an iconic symbol of Volvo's pragmatism, a car whose very proportions show that practicality is the number one concern here. With, of course, a big emphasis on safety.
Over time, though, things have changed. As the automotive landscape has moved on from this angular beast, the 240 has become cool, in a sort of effortless way. It certainly looks great at our shoot location, but as happy as I'd be staring at the boxy estate for a little longer, closer examination is needed.
This one belongs to Volvo UK's heritage fleet. As a 1989 F-reg model, it was built some 15 years into the 200 Series' life, and yet the Swede was still able to soldier on longer still and well into the nineties, with Volvo finally ending production nearly two decades after it had started, with close to three million examples produced. It wasn't the freshest thing when it was launched in 1974, either, borrowing much from the earlier 140 and 146 models and mixing in influence from the 1972 Volvo Experimental Safety Car concept.
Two facelifts kept the 200 on terms with its contemporaries, however, and the car we have here certainly hides its age well at first glance. We decide to start not by getting in the driver's seat, but by checking out the boot, of course. It doesn't disappoint. Even with the removable liner – which covers the back and sides of the load bay, as well as the floor – sapping a bit of room, it's cavernous back there, with a near-enough square opening and a flat tailgate. And if that's not enough space, there's an underfloor storage area, too – how forward thinking.
Moving to the cabin, there's a wide, flat driver's seat that one slides onto rather than into. The driving position is lofty, too. The switchgear is mostly of the chunky variety, with an abundance of big rocker switches. We're particularly fond of the simple heater controls. There are a couple of exceptions to the sturdiness – the spindly indicator and wiper stalks, which feel almost worryingly delicate. Best be gentle.
Being nearly 35 years old, the interior isn't exactly a tech-fest, but it ticks all the major boxes. There are electric windows all round, electric mirrors, a manual sunroof, and even heated leather seats. Twisting the key in the ignition barrel awakes a 2.3-litre 'B23' version of Volvo's legendary Redblock four-cylinder engine, causing the car to momentarily rock from side to side. Taking a peek under the bonnet, I can see just how comically lost that unit looks in the massive engine bay, with an abundance of space to the sides and the front of the block.
Partnership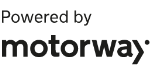 Need to sell your car?
Find your best offer from over 5,000+ dealers. It's that easy.
The aggressively ticking seatbelt warning, with its accompanying flashing light, also makes itself known, giving a reminder of Volvo's commitment to safety. According to a report from the Insurance Institute for Highway Safety in the USA not long after the car's discontinuation, the 240 had the lowest death rate of any car in the country.
When tested by America's National Highway Traffic Safety Administration in 1982, a 244 was deemed the safest car it had ever assessed. The Volvo was starting to slip back in the nineties, however, and it's probably not the sort of thing you'd want to experience an accident in today, of course.
After obeying the message and belting up, we depart and soon find a decent amount of performance on offer. Being a later version of the GLT spec, there's 133bhp being sent to the rear wheels, making for more than acceptable – if not particularly brisk – progress. There's a gruff note to the eight-valve four-cylinder engine as each of the manual gearbox's five ratios is engaged with a long but reasonably accurate throw, although once we're up to cruising speed, it sounds refined enough.
The car as a whole is reasonably hushed at speed, and certainly quieter than you might expect, considering it's basically a giant box on wheels. The ride is reasonably comfortable, with the suspension doing a good job of soaking up lumps and bumps. Particularly broken-up surfaces cause the car to buck around and shimmy a little, but for such an old vehicle, the 240 does itself proud. That said, there's a lot of play in both the seatback and the seat base, which hampers comfort a touch while negotiating dodgier bits of tarmac, with the whole chair jostling around.
When going round corners, it appears to take the 240 a moment or two to react to your inputs. The steering is slow but doesn't have any play in it, at least, and – as should come as no surprise at all – there is a reasonable degree of body roll in tighter bends. Braking is often an aspect that dates a car the most, but the brakes are perfectly adequate here and don't lead to any buttock-clenching moments. Meanwhile, the naturally aspirated Redblock doesn't have a high enough output to trouble the rear wheels in dry conditions, and when thrown into a corner a little too quickly, the 240 tends to understeer first.
But it's tidy enough, considering this old bus isn't really supposed to be a performance car. It's all about utility, leaving you wondering about all the things you can haul in it.
It's pleasing to see that nearly three decades on from the discontinuation of the 200 Series, that estate cars still matter for Volvo. There are two crackers in the current line-up in the form of the V60 and V90 (four if you count the jacked-up Cross Country versions of each), and tellingly, when it recently simplified its range, Volvo chose to keep the former on sale but drop the S60 saloon.
They're great cars, but a very different proposition to their predecessors such as the 240, with a much greater focus on styling. Dependable, endearing workhorses they are not, so in years to come, we're not sure people will look upon those wagons with quite the same degree of love that's poured upon the 200 Series.
Interested in buying one?
While 200 Series Volvos are often described as 'tanks' and they might be more robust than some rivals, no old car is indestructible. Thoroughly check any prospect for rust, paying particular attention to the sills and structural areas at the front of the car, such as the crossmember and suspension strut towers.
The company's Redblock engines are renowned for being tough, as evidenced by tuners extracting enormous power outputs from them. This reputation can lead to some units being a little neglected, though, so look out for evidence of servicing. If looked after, the engines are capable of very high mileages. Also check gearboxes for oil leaks.
The days of picking up a tatty 240 for peanuts are sadly long gone. You'll need to pay upwards of about £4,000, and expect to be mostly looking at later cars.
And don't bank on finding a 260 – they were discontinued much earlier than the 240 following the arrival of the 760, so the youngest examples will be 40 years old.
| | |
| --- | --- |
| Model: | Volvo 240 |
| Production dates: | 1974-1993 |
| Price then: | From £13,395 |
| Price now: | From £4,000 |
| Engine: | 2.3-litre 4cyl petrol  |
| Power: | 133bhp |
| Transmission:  | Five-speed manual, rear-wheel drive |
| 0-62mph: | 11.0 seconds |
| Top speed: | 106mph |