Vauxhall looks towards Britain's electric future
As the UK's EV landscape grows rapidly, we look at Vauxhall's plans to have its entire model range electrified by 2024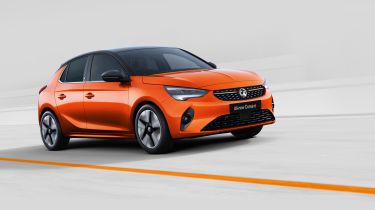 Advertisement feature from

The motoring industry is changing at a rapid pace. The need to address climate change has led to fast developments in areas of technology, manufacturing, sustainability and recycling. This is already reflected on Britain's roads, as more car makers bring electric vehicles to market. According to the Society of Motor Manufacturers and Traders (SMMT), sales of electric vehicles rose by 144% last year, while diesel models saw a fall of around 2.3%.
While there is still some way to go before EVs have total dominance, car manufacturers are making commitments to electrification that signal a greener future. Britain's Vauxhall, has pledged to build no fewer than eight electrified models by the end of 2021, while the company wants its entire model range electrified by 2024.
Leading the way is the Corsa-e, the fully electric version of Vauxhall's iconic hatchback. Corsa celebrated a milestone 25th anniversary in 2018, and although the design and tech may have changed in that time, the car's popularity has rarely wavered. In fact, current SMMT figures place it as the best-selling car in July 2020 and the third-highest in the UK in the year so far.
The Corsa goes electric
Why is now the right time for an electric Corsa? Zoe Peacock, Product Manager at Vauxhall, says electric motoring still remains an unknown for a large proportion of UK consumers, so familiarity is key. "Launching an electric powertrain on a car such as the Corsa, a model that people know and love, makes the jump to electric motoring less daunting," she says.
Alongside the Corsa-e, this year has seen the launch of the Grandland X Hybrid and Hybrid4, Vauxhall's first plug-in hybrid SUV. The rise of practical SUVs, which are now available in a variety of sizes, means that Vauxhall is keenly focused on the electrification of models in that class.
"We will have an electric powertrain in every Vauxhall car and van by 2024, and introducing electric options to our SUV range is part of that offensive," says Zoe, adding that the company's strategy is to go fully electric with small to medium-sized cars and vans, while larger vehicles will be plug-in hybrids.
"Having plug-in hybrid versions is a step in convincing mainstream consumers that they can go electric," she explains. "The B and C [small and medium-size] SUV segments have grown dramatically in the past few years, and our offering of three strong products in those segments will only be strengthened by offering an electric version, which is also a segment with growing demand."
Rebooting the aesthetics
The new Mokka-e, meanwhile, represents a bold redesign for Vauxhall's first all-electric SUV, with the Vauxhall Vizor front end integrating the grille, headlights and brand logo into one single module. Spearheaded by Vauxhall-Opel Design Vice President Mark Adams, the Mokka's Vizor design will become the future face of Vauxhall models throughout the 2020s. The Vizor was also present on the striking GT X Experimental electric concept, unveiled at the end of 2018 and described as a "Brand Manifesto" by Adams.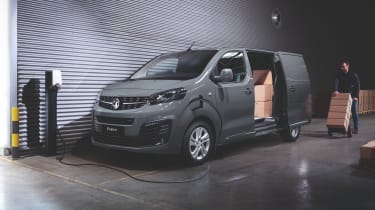 Vauxhall's play in the electric van market is the Vivaro-e, an evolution of the third-generation Vivaro that launched in 2016. According to Zoe, the response from Vauxhall Commercial Vehicles customers and partners has already been extremely positive. "There's particular demand from operational and delivery fleets with lots of vans," she notes. British Gas has already ordered 1,000 Vivaro-es, the largest EV order for a commercial fleet in the UK to date. Telecoms provider Openreach, one of UK's largest fleet operators, has ordered 270 Vivaro-e's.
Partnership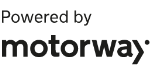 Need to sell your car?
Find your best offer from over 5,000+ dealers. It's that easy.
"The strength of orders for our all-electric van demonstrates that the Vauxhall Vivaro-e, the first step in the electrification of our entire van range, can contribute towards the transition towards low emissions vehicles," she adds.
The evolving consumer landscape
Changes in consumer behaviour is also something to be considered in EV adoption. The Covid-19 outbreak has had a major impact on the way customers are shopping, with viewing and purchasing a car online now an option more will consider. Zoe notes that even before the pandemic, there had been a shift in car purchasing behaviour as customers were doing more research online to refine their choices before visiting a dealership in-person. Covid-19 has accelerated that change, and Vauxhall has seen an uptake in its virtual showroom for the Corsa-e. There, consumers will be able to scope out the vehicle, and speak to a product expert from the comfort of their own home.
The move to remote working, which is expected to last beyond Covid-19, could also help shift perceptions of EVs. "The pandemic has meant more people are working from home and commuting less, meaning electric motoring is becoming a more viable option for people who can manage their vehicle charging from home," notes Zoe.
Widespread adoption of EVs will take time; however, Vauxhall is working to remove many of those barriers associated with going electric.  "As a group we are empowering customers with the choice of petrol, diesel or electric in order to work to normalise electric motoring as an option," explains Zoe. "The aim with Corsa-e, Vivaro-e and the upcoming New Mokka-e is to change perceptions so electric cars are not seen as standalone models that consumers don't recognise."
In bringing the Corsa-e to market in 2020, Vauxhall has a familiar and dependable name to help pave the way for a greener, electric future on Britain's roads.