Peugeot 505: Buying guide and review (1979-1992)
A full buyer's guide for the Peugeot 505 (1979-1992) including specs, common problems and model history...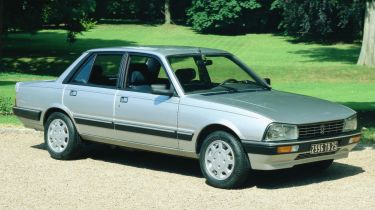 Some cars are designed to do one job really well, often built to go very quickly, trek off road or seat entire families in comfort. Then there are all-rounders, like the Peugeot 505, that are expected to do a little of everything.
When it was launched in 1979, Peugeot's new saloon car had a tough act to follow. The legendary 504's tough and unbreakable nature was a resounding success the world over, and such was its popularity that it actually continued to be built alongside the 505 until 1983. 
The 505 built on this successful formula, and it was also the last rear wheel drive car to be manufactured by Peugeot, and one of the last large French cars to do well in the global market. And global it was, being manufactured and sold in Argentina, China, Indonesia, Taiwan and many other countries for a number of years even after European production had ended.
The secret to the 505 was the integrity of its design; Peugeot knew its target market well and saw that a well-built, reliable car that could handle all sorts of road conditions would be in demand. Pininfarina played a role in the initial design and the well-proportioned shape suited the car's character well. With over 1.3 million 505s built over the long 21-year production span, they were right. 
The 505 earned itself a reputation for durability and ruggedness that made it the transport of choice for many developing countries around the world. It soaked up the potholed roads and rough dirt trails that most other cars simply couldn't cope with. Available in a myriad of engine, transmission and saloon and estate body styles there was a 505 to suit every need.  
You might think that all this talk of ruggedness would mean the car was not great to drive. True, some of the smaller engined and diesel cars might feel a little slow, but people often forget that the top models were actually considered to be decent drivers' cars. With the Douvrin V6 that came along in 1986, Performance Car magazine said that 'Peugeot suddenly found themselves with a BMW 5 Series rival – except that nobody noticed'.  
Praised for its handling capabilities – this was after all from a time when Peugeot was a long way ahead of the game in terms of making cars ride and handle extremely well – the high performance 505s never really sold well in the UK. Perhaps nobody really knew how good they were, or maybe it was just the conservative styling. Find a good V6 today though, and you will really be in for a treat. 
Which Peugeot 505 to buy? 
With 1,351,254 Peugeot 505s manufactured, you might think that you'd be spoilt for choice, however you would be mistaken. Thanks to the huge popularity of these cars and their rugged nature, most owners drove them until the wheels fell off, meaning cherished examples are few and far between.
• Most expensive cars sold at auction
The most common versions in Europe were the diesels and you will need to search outside of the UK's borders to find a good car. There were a wide range of petrol engines available: 1.8, 2.0, 2.2 and 2.2 turbo four-cylinders and a 2.8-litre V6, as well as 2.3 and 2.5 litre diesels both naturally aspirated and turbocharged.  
Partnership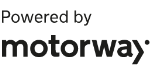 Need to sell your car?
Find your best offer from over 5,000+ dealers. It's that easy.
If you hanker after a rare 505, a number of unique models were made for specific markets, such as the turbocharged petrol and diesel estate versions for the US, or for something really different take a look at a Dangel converted 4x4 version.
There was even a 2.2 turbo, with performance that still feels brisk today. Performance on the majority of the smaller engined models is far more sedate, the focus being more on the supple ride quality and comfortable interior.
If you can find one in the estate or 'break' body style with the extra rear seats, you could also have an eight-seater family car, which can double as a van when needed. 505s were also pressed into service as taxis, ambulances and hearses in various countries.  
The 505 range received a comprehensive facelift in 1986, and exterior changes included new bumpers, grille and tail lights. The interior received a new dashboard, upgraded seat trim and enhanced equipment levels. The suspension also received a revamp. 
Peugeot 505 performance and specs
Model
Peugeot 505 GTD Turbo
Engine
2498cc, 8valve OHV in-line four-cylinder
Power
95bhp @ 41500rpm
Torque
152lb ft @ 2000rpm
Top speed
106mph
Fuel consumption
35-40mpg
Gearbox
Five-speed manual
Dimensions and weight
Wheelbase
2743mm
Length
4597mm
Width
1737mm
Height
1424mm
Weight
1210kg
Peugeot 505 common problems 
• Part supply: spares are available from dealers, specialists and breakers yards, however body panels and trim items are getting harder to come by. Sometimes the purchase of a donor car is the only way to keep your 505 on the road. 
• Corrosion: the chassis and frame of the 505 was built to last, and if you find a car that has spent its life in a dry climate it may still be in good condition. Cars in more humid regions such as the UK, unless pampered, will require some restoration work. A thorough inspection in all the usual rust prone areas such as wheel arches, floor pans and sunroof surrounds.  
• Electronics: the fuse boxes on pre-1982 models can cause a number of intermittent electrical faults due to oxidation of the connections. Upgrading to the newer fuse boxes can solve this issue. 
• Transmission: automatic gearboxes benefit from some preventative maintenance in the form of a replacement oil filter mesh and oil change every 18,000 miles. This can greatly improve shift smoothness. 
• Engine: low stressed engines are tough and many cars have recorded some huge mileages. Regular oil changes help keep them running smoothly and increases the lifespan of Turbochargers.      
• Cooling: check the condition of the cooling system, as this is particularly key to keeping the engine in good running order. There have been a number of cases of cylinder heads cracking due to air getting into the system and causing hot-spots.
• Clutch: listen out for a creaking clutch pedal on manual cars. On higher mileage examples the linkage can wear, and a loud creaking sound is a sign that attention is needed. Thankfully a repair is relatively easy, and can be done at home if you're happy with a set of spanners.  
• Turbo: on Turbo models, it's important to check the turbo boost pressure is within tolerance. It's possible that it's either lost a few PSI over the years or has been 'tweaked' to help performance in the past.
Peugeot 505 model history 
1979: Peugeot 505 introduced in saloon body style
1981: 2.3-litre diesel released
1982: Estate body style introduced
1983: Sporty 505 STi launched
1986: Facelift carried out on entire range including updated trim, equipment including, suspension. 2.3-litre GTi replaces STi. Air conditioning standard on all models
1987: Turbo diesel engine enlarged from 2.3 to 2.5 litres. Four speed automatic gearbox  replaces 3 speed version
1989: Saloon production ends in Europe as newer 405 range is introduced. Estate continues in production
1992: Peugeot 505 production ends in Europe, but continues to be sold in other countries for many years to come 
Model changes varied from region to region and certain specifications were also country specific. 
Peugeot 505 owners clubs, forums and websites 
• www.peugeot505.info - Fantastic international site and forum dedicated to the Peugeot 505• www.clubpeugeotuk.org - UK-based Peugeot Owners Club• www.peugeotparts.co.uk - Classic and modern Peugeot spares and parts• www.505turbo.com - USA-based community for 505 and 405 enthusiasts 
Peugeot 505 summary and prices 
Prices start at next to nothing for a rusty project, while useable examples can be found from around £1500. Mileages at this price may be high, but as long as there is some evidence of servicing and general maintenance you should not be deterred. 
There are a few pristine condition cars out there, and the price difference between these and well used ones is generally not as high as you might imagine. These cars often sell for around £4000-£5000. The 505 is a practical family car whichever body style you go for, and prices are about as low as they are going to get. For what is a relatively small outlay, you can experience a great and truly useful motoring icon.
Thinking of buying a future classic? Then take a look at these potential future classics...