Next-generation BMW 3 Series to go all-electric on 'Neue Klasse' platform in 2025
BMW confirms new platform will underpin all-electric 3 Series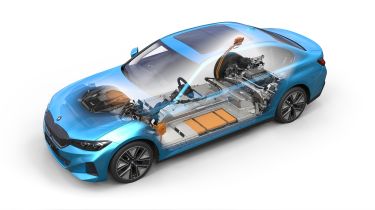 BMW's new platform, dubbed 'Neue Klasse', will form the basis of an all-electric 3 Series scheduled to launch in 2025.
Unlike the BMW CLAR modular platform that underpins plenty of internal combustion engined BMWs, the new architecture will be developed solely for pure-electric powertrains. 
Speaking at the firm's 2022 first quarter earnings call, BMW CEO Oliver Zipse said of the new platform: "When it hits the market, it will be concentrated on the 3 Series segment and at that point in time the market will have developed into a size where it is reasonable to have only one drivetrain in that architecture." This suggests the platform will target the likes of Tesla's Model 3 and the Polestar 2. 
Zipse added to his statement, saying: "By 2030, at least half our global deliveries should come from BEVs." We can expect the Neue Klasse platform will account for a large chunk of this as it will sit under the firm's core mid-size executive cars like the 3 Series and 4 Series. 
Production of 'Neue Klasse' will take place at BMW Group's recently opened 'iFactory' Debrecen plant in Hungary. Given the platform-sharing that already occurs with MINI, we could see the Neue Klasse platform utilised for the British brand in the future. 
The German firm will sell an all-electric 3 Series in China later this year with a 66.1kWh battery pack allowing for a claimed range of 327 miles. The i4, which shares its platform with the ICE 4 Series, offers a 80.7kWh battery and a maximum range of 365 miles. The bespoke electric platform should allow for a greater battery capacity so we can expect an even longer range from Neue Klasse EVs.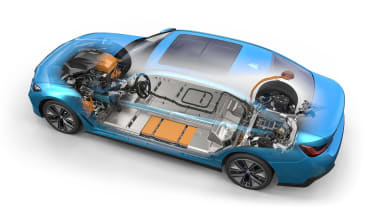 BMW has previously stated vehicles using this new platform will also receive over-the-air updates. This could come in the form of infotainment, driver assistance or even range extensions. 
BMW says the Neue Klasse will come with its sixth generation drivetrain with "more output, new cell chemistry and new cell formats" and will "enable lower costs". The use of only one drivetrain for Neue Klasse should help keep costs down. It's also likely to be a modular platform to underpin a range of car segments.
Plans to build more sustainable cars were revealed by BMW last year with its 100-per cent recycled i Vision Circular concept and while the all-electric 3 Series won't quite match that, BMW claims 50 per cent of the raw materials to make the new platform will be recyclable. BMW also claims the Debrecen plant itself will be completely CO2-free. 
While the current 3 Series starts from £33,260, the all-electric i4 costs from £53,480. There's no word on pricing but the new purpose-built EV 3 Series could sit between the two.
Check out the latest BMW news and reviews here...