Best automatic cars 2020
Slick-shifting and economical, and even great fun to drive - we list the 10 best automatic cars on sale today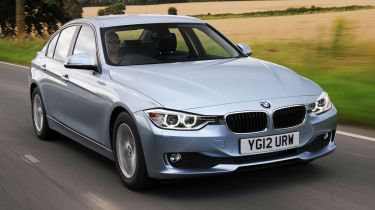 Not so long ago, choosing to drive a car with an automatic gearbox rather than a manual meant you were destined to feel the wrath of a whole host of other drivers. Petrolheads more than anyone, saw the auto 'box as work of the devil, reserved only for lazy drivers of executive saloons, Americans, and the little old lady down the road who still has her ancient Austin Metro. How times have changed then, as some of the most highly praised cars of the past ten years have been automatics.
Part of the reason for this is that the contemporary automatic gearbox has become a marvel of engineering, harvesting advanced technology to further the modern drivers' quest for speed and control. If you move down from the highest level of performance cars, there is a mass of normal models which feature various types of auto transmission. Despite the majority of this group being quite good, there are still some truly awful automatics out there, which is one of the reasons we have made this list – to save you from buying one. The most confusing part, is that good automatic cars can come in many different shapes and sizes, so there is no way of knowing which is the best without trying them all.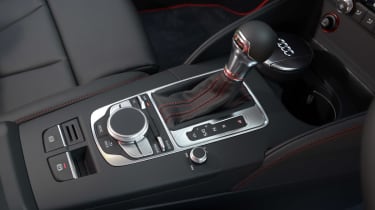 Rapid-fire gear changes that ram you in the back each time you drop down a cog are awesome on the track, but less so in the supermarket car park, so selecting the best auto also depends on what the pattern of use for the car will be. One aspect of motoring that the latest crop of automatics can surprisingly beat their manual brethren in, is fuel economy. The smartest of the automatics can change more smoothly and at a better point in the rev range than humans, meaning there are fuel savings to be had.
Fans of automatic gearboxes will tout their relaxing nature, too - giving your left leg a rest and allowing the car to shift gears by itself takes the sting out of driving through congested cities, and allows you to concentrate on tricky junctions and other traffic. Drivers who aren't too confident may also find an automatic gearbox welcome, as they're impossible to stall and ensure smooth getaways, even on steep hills.
We've picked 10 of the best automatic cars for this feature, but we've not ranked them in any particular order as they span such a wide range of model types - we've got everything from automatic city cars to SUVs and supercars. But before we get into the list, here's a quick guide to the different types of auto gearbox on offer today.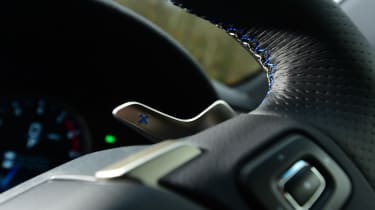 Types of automatic gearbox
'Traditional' automatic or torque converter automatic
The oldest and best-known type of automatic transmission is sometimes called a 'traditional automatic', but it's more accurately named a torque converter automatic. It uses a fluid coupling between the engine and gearbox which transmits power under load. These have been in use since the middle of last century and since then have been endlessly refined and improved.
Torque converter autos offer very smooth but not necessarily lightning quick gearchanges, earning them the affectionate name of 'slushbox' in some cases. That reputation is changing though, largely thanks to brilliant torque converters like the ZF 8-speed auto, which is fitted in dozens of performance cars from BMWs to Jaguars.
Dual-clutch gearbox
This type of gearbox is given many names by different manufacturers - Volkswagen calls it a DSG, Porsche a PDK, Smart goes for the catchy 'twinamic' but all follow a similar set-up. A dual-clutch system operates with two clutches, as the name would suggest. One clutch handles odd-numbered gears and the other handles even numbers, and the two work in tandem to give amazingly fast gearchanges.
On the move, twin-clutch automatics are smooth, quick-shifting and can even better thair manual rivals for fuel economy and emissions. However, for pure city driving they can be jerky, and should they go wrong they're very expensive and difficult to repair.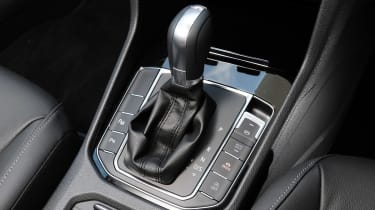 CVT automatic (Continuously Variable Transmission)
A different choice altogether is a CVT or Continuously Variable Transmission. Pioneered by DAF in the 1950s, these use belts rather than gears to provide a single variable gear, making smooth and seamless gearchanging. Economical and cheap to repair, these types of gearbox are best avoided by keen drivers as they can give a somewhat disconnected feel to the car - as well as being noisy under load.
Automated manual transmission
Rounding things off is the automated manual transmission. These transmissions use a regular clutch and gear set-up but robotise the action. They feature mostly in cheap city cars - for example, Smart used exclusively automated manual transmissions across the Fortwo range until the most recent model. They have the advantage of being cheap, lightweight and simple - but are often jerky around town and under hard acceleration. They're often best avoided, and you won't find any in our top 10 list.
So with all that in mind, click the links below or at the top left of this page check out our list of the best automatic cars on sale today...
Best automatic cars