Best low emission green cars 2023
Low emissions and good fuel economy go hand-in-hand - here are 10 cars that deliver low everyday running costs
Low and zero-emission 'green' cars aren't just better for the environment, they can be kinder to your finances, too. If you opt for a hybrid or a combustion-powered car that is tuned for low CO2 emissions, you generally also have the potential to use considerably less fuel. If you opt for a fully-electric zero-emission vehicle, then as well as saving a packet on fuel costs, your car will also qualify for free Vehicle Excise Duty (road tax).
Green cars also carry benefits for the business user, as the lower a vehicle's emissions, the lower the applicable Benefit-In-Kind (BiK) tax rate. Fully-electric cars will enjoy a two per cent BiK rate until at least 2024, thanks to the Chancellor's generosity, which can save you thousands. However, the latest Vehicle Excise Duty rules mean that a combustion-powered vehicle's emissions no longer affect its annual road tax rate if it was registered during or after April 2017, which includes all hybrid models.
Choosing the best green car for you
The best green car for you depends on a number of factors. You'll need to work out how much you want to spend, plus what sort of driving you'll be doing. For long-distance travel, an electric car may be out of the question - although battery ranges are improving, charge times are still slower than filling a tank, even as rapid charging gets quicker..
However, if you're using a car for even a long commute, then an electric car with the necessary range could be perfect, as you could charge it at home and possibly again at work if required - as long as you've got the facility to do so. 
A plug-in hybrid aims to combine the best aspects of an electric car and a conventional one. But it's compromised in both areas, because you need to make sure the battery pack is charged and in use, otherwise you're just using the conventional petrol engine (which isn't very efficient when used on its own) to power a car that's heavier than standard, courtesy of said battery and electric running gear.
Here we've listed our favourite cars that can claim to be green - note that these are not necessarily the most efficient cars out there, but rather the ones we think are the best to buy right now.
Tell us what you think of our green car picks in the comments section below...    
Best green cars 2022
1. Fiat 500
The Fiat 500 has always been an important car for the brand. In 1957, the original 500 provided affordable transport for countless people across post-war Italy. In 2008, the new 500 went on to be the brand's best-selling car for quite some time, and now, in 2021, the latest 500 is the first fully-electric Fiat to go on sale. Though slightly larger than its outgoing predecessor, the new 500 continues to perform brilliantly as a city car - so much so that we have named it our City Car of the Year. There are two battery options to choose from - the 24kWh 'City Range' with a claimed range of 115 miles, or the upgraded 42kWh 'Long Range' which boosts the range up to 199 miles.
Customisation is still a big factor with four trim levels available. Pricing starts from £22,235 (after the government's plug-in car grant) for the 'Action' base model, but this is only available with the smaller 94bhp motor. If you want the larger one with 117bhp, you will need to opt for one of the higher-spec trims. If you really want to stand out and enjoy the summer sunshine, a convertible '500C' is also available.
2. Volkswagen ID.3
The first car of a new generation of all-electric Volkswagens, the ID.3 is an easy car to live with, thanks to its high levels of practicality and real-world usability. Thanks to some clever design, the ID.3 provides a good amount of space for both passengers and luggage. Add a range of between 217 and 263 miles - depending on the spec - and the ID.3 makes a very strong case for both family use and the daily commute. In fact, we think it's so well suited to business use that we have named it our Small Company Car of the Year 2021.
Partnership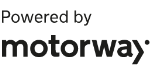 Need to sell your car?
Find your best offer from over 5,000+ dealers. It's that easy.
Technology is plentiful - if not quite as esoteric as some of Tesla's offerings - with LED headlights, front and rear parking sensors, keyless start, climate control, heated front seats, and a touch-sensitive touchscreen operated infotainment system all fitted as standard across the range. 
3. MG 5 EV
If you are looking for a more simplistic approach to your electric motoring, the MG 5 could well be the perfect option. Rather than trying to cram the car full of bells and whistles, MG have instead created a simple, sensible and highly-affordable estate car. Continuing the overall theme of simplicity, there are just two trim levels available: Excite and Exclusive. All cars are fitted with a DAB radio, smartphone connectivity and sat nav, while the Exclusive trim adds some posher touches such as leather upholstery and keyless go.
Being an estate, space is plentiful, with a 464-litre boot and a generous amount of room for both front and rear passengers. Pricing starts from just £27,945 (after the PiCG grant), which means the MG5 undercuts a number of rivals, many of which are far smaller in size and less practical. Although this cost-cutting is evident in some of the chosen materials, MG seems to be confident in the 5's reliability because it comes with a seven-year/80,000 mile warranty - second only to Kia's seven-year/100,000 mile coverage.
4. Hyundai Ioniq 5
To say that Hyundai has gone in a new direction with the Ioniq 5 would be something of an understatement. The brand has had reasonable success with the original Ioniq in both hybrid and fully-electric forms, but while that car had the likes of the Toyota Prius in its competitive sights, the Ioniq 5 seeks to bring Hyundai into the premium electric car market, and in serious style.
Take one look at the Ioniq 5 and its 8-bit headlights and bold styling signal Hyundai's intentions clearly. It is actually a large car too, being both longer and wider than the Hyundai Tucson - a mid-size SUV. In terms of power - the range starts off with a 58kWh battery paired with a single 168bhp motor, which results in a range of 238 miles.
The mid-range setup is best if range is your top priority, as the 73kWh battery increases the range to 280 miles, as well as increasing the power. If performance is what you're after, the top-spec Ioniq 5 adds a second motor to this mix, resulting in 301bhp and 605Nm of torque. The range drops slightly to 267 miles but 0-62mph takes a mere 5.2 seconds. All this merely scratches the surface of how much the Ioniq 5 has impressed us - so much so that it is our Car of the Year 2021.
5. Toyota Yaris
Although electricity is becoming the green fuel of choice for more and more people, petrol isn't out of the running just yet. Toyota were pioneers for hybrid technology and now offer it across the majority of their range, including the Yaris. The Yaris has gone through a number of different looks since its launch in 1999, but one thing has always remained the same - its reputation for being a solid, affordable and reliable hatchback.
The latest Yaris provides plenty of technology for both economy and comfort in a small and surprisingly sporty looking package - though if you want the full sporty Yaris experience, then you may want to take a look at the mighty GR Yaris instead. The new car is slightly more compact in dimensions compared to its predecessor, but should still seat four passengers in decent comfort. Where the Yaris really shines, though, is with its green credentials. Fuel economy of well over 60mpg and CO2 emissions under 100g/km, make the latest Yaris one of the cleanest fuel-burning cars on the market.
6. Audi Q4 e-tron
Another car helping to change the image of SUVs as fuel-guzzlers is the Audi Q4 e-tron. This fully-electric SUV is just one of a number of new cars being released by Audi under the e-tron name, and is currently the lowest priced. A lower price does not make the Q4 any less premium, though, as there is plenty of luxury and technology on offer - including Audi's Virtual Cockpit system and even the option of LED headlights that feature four different lighting modes which Audi claims 'lend the daytime running lights an individual expression'.
It's not just a pretty face, either, as the Q4 e-tron has the range and power to match its premium appearance. The car's range varies depending on your choice of battery setup, but even the smaller 52kWh unit will achieve over 200 miles, while the top spec 74kWh battery will increase this range to over 300 miles - both of which should prove relatively reassuring on longer journeys.
7. Tesla Model 3
It may be the cheapest Tesla currently on the UK market, but the Model 3 packs in just as much brilliance and excitement as the pricier Model S and Model X. A seemingly endless array of technology ranging from a built-in whoopee cushion to autopilot mode, the option of supercar-like acceleration, and an impressive real-world range all help the Model 3 to remain a highly attractive option for many buyers, even as the competition hots up.
With pricing starting from over £40,000, the Model 3 commands a premium price and, subsequently, does not benefit from the government's plug-in car grant. However, forking out the extra pennies means that you will have access to the ever-growing network of Tesla's Superchargers. You will also own a green car that will easily seat 4 passengers and has boot space for their luggage, as well as having a claimed range of between 305-360 miles at your disposal - depending on your chosen spec.
8. Mercedes C 300 e
It might be seen as a stepping stone to full electric, but plug-in hybrid cars (PHEVs) can make lots of sense for private and business owners alike – especially when the all-electric range is the 62 miles claimed for the Mercedes C 300 e.
That's around twice the distance we've come to expect from most rivals, thanks a big, 25.4kWh battery. This results in official efficiency figures of 404mpg and 14g/km for serious cost savings, so long as you can top up the battery frequently. Also unlike most PHEVs, the battery supports fast charging at up to 55kW, so you can quickly get back on the road with electric power.
There's a 2.0-litre turbo petrol engine and a 127bhp electric motor, and even when the battery is depleted, the C 300 e feels convincing as a hybrid, with regenerative braking sending energy to the battery. 
9. MINI Electric
Let's address the elephant in the room first: the MINI Electric might have a range of only 145 miles, but if you typically drive less than that each day, it's still a great option. A 181bhp electric motor with 270Nm gives it a quick 0-62mph time of 7.3 seconds, and the MINI is one EV that can really put a smile on your face along a B-road.
There's the enjoyably pointy steering you get in a petrol MINI, and the brake regeneration (with two selectable levels) helps scrub some speed on the way into corners without you having to apply the brakes. Quality inside the cabin is still excellent, too, with plenty of standard kit.  However, you'll need to be able to live with the cramped rear seats and small 211-litre boot. 
If you do need to head farther afield, the MINI Electric can rapid-charge at up to 50kW, so a lunch break at a motorway services can replenish it to around 80 per cent in just over half an hour. A 7kW home wallbox can fill the battery in a little over three hours, helped by its capacity of only 32.6kWh.
10. Renault Zoe
The Renault Zoe was something of a pioneer when it first entered the market in 2012, it was one of the very first mainstream electric cars that focussed on being sensible, relatively understated, and affordable. Now, almost a decade later, the Zoe is still going strong and has recently undergone a major update in order to keep up with an ever-increasing amount of competition.
Range is one of the biggest improvements of the latest upgrade, with a claimed 245-miles between charging. This is achieved by the use of a 52kWh battery that will take just over nine hours to completely charge from a 7.4kw home charger. Fast DC charging is also available but is a £1,000 option that is only available on higher-spec i Iconic and i GT Line cars. This improved range, the Zoe's similarity to combustion-powered cars in terms of driving experience, and a price range starting from £27,595 makes the little Renault a particularly good option for those making their first steps into the world of electric car ownership. However, a poor Euro NCAP safety rating has taken the shine off the Zoe against some of its newer rivals, hence its 10th spot on this list.
Need even more space from your green car? Check out our lists of the best 7-seat electric cars and the most economical SUVs, 4x4s and crossovers.