Top 10 best automatic cars 2023
Today's best automatic cars are slick-shifting, relaxing and in some cases, brilliant fun - we've listed 10 of our favourites below
In the early days, the automatic gearbox was the enemy of driving enjoyment, robbing drivers of the fine control and interaction brought by a decent manual shift. Automatics have always felt at home in plush, luxurious machines where changing gear yourself is a chore rather than an indulgence, but the technology has advanced in the last decade or so and now the best automatic cars come very close to doing it all. 
While being smoother and more finely tuned than ever, modern automatic gearboxes are also quicker, more responsive and found in the world's greatest sports cars. The best of them can swap cogs faster than even the most fluent flick of the wrist, making them a perfect fit in high powered machines. Whether you want fuel economy, comfort, convenience or raw exhilaration, there's a plethora of options to decipher on today's market, and a few different gearbox technologies that lend themselves to specific types of driving. 
Below, we've picked out the 10 best new automatic cars on sale in 2023, and our list covers everything from automatic city cars to SUVs and supercars…
The best automatic cars to buy now
1. BMW 3 Series 
BMW appears to be trading on wacky, controversial styling as of late, but the latest 3 Series remains resolutely sensible - and brilliant. 
It's difficult to pick holes in the recently facelifted model, which loses the option of a manual gearbox in favour of an eight-speed automatic sourced from ZF.  The gearbox is refined and preempts your driving exceptionally well, smoothly shuffling into the right gear when you need it to.
Punchy six-cylinder engines sit at the top of the range - their hushed, unstressed character is a great match for the gearbox, but even the four-cylinder 320d is relatively quiet and potent enough. The latest 3 Series combines BMW's trademark poise and accuracy with a compliant ride, and its new dual-screen iDrive 8 infotainment system is a match for the best on the market. Frankly, so is the rest of the car. 
2. Porsche 911 
The last three generations of Porsche 911 have moved the goal posts for automatic sports cars. Early torque converter Tiptronic units were slightly out of step with the 911's alert dynamics, lacking immediacy at crucial moments during a fast drive. However, having since introduced multiple iterations of its dual-clutch PDK gearbox, Porsche is well and truly at the top of its game - put simply, it produces the best automatic gearbox on the market. 
It's almost surreal how quickly the 992-generation car can flick through gears - pulling a paddle provides a seamless upshift or a perfectly blipped downshift to keep the turbocharged flat-six motor in its sweet spot. 
The latest 911 is bigger than any version before, but it does a brilliant job of keying into the road and carrying huge speed. As ever, it's one of the most usable sports cars on sale, too, with a beautifully finished cabin and plenty of storage space for weekends away. 
3. Mercedes S-Class 
The Mercedes S-Class is precisely the type of car that the automatic gearbox was initially intended for. Designed to isolate the driver from the taxing elements of driving, the latest S-Class is soothing and brimming with tech, not least its hyper-advanced 9-speed automatic gearbox. 
Partnership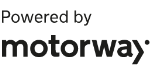 Need to sell your car?
Find your best offer from over 5,000+ dealers. It's that easy.
The torque converter unit switches between ratios almost imperceptibly, and Mercedes' engineers have honed its software calibration to impressive effect. Unless you're pushing hard - which, let's face it, isn't a common occurrence in an S-Class - the gearbox doesn't let the engine stray into noisy territory. 
That's a good thing, because the S-Class cuts out tyre roar and harshness from the road beautifully, and any rough edges would emerge very quickly. The interior looks more spectacular than ever, too, thanks in part to Mercedes' latest MBUX infotainment touschscreen. It feels modern and intuitive, although the S-Class's cabin quality falls slightly short of its predecessors in some places. 
4. Toyota Corolla
The 12th-generation Toyota Corolla has been quietly impressive since it went on sale in 2019 - its sophisticated TNGA platform, peerless reliability and fuel-sipping efficiency won us over immediately. Unfortunately, its CVT automatic gearbox has been something of a weakness, causing a drone under acceleration and an unnatural throttle response.
Happily, Toyota has updated the Corolla for 2023, and the gearbox is no longer a real hindrance. Throttle response is much more direct and the revs don't often flare up during normal driving, so the Corolla is chilled and easy-going on the move. 
It's also grippy and willing in corners, although this isn't at the expense of comfort. Bumps and imperfections are smothered nicely, and in typical Toyota fashion, there's a sense of solidity throughout the car. Toyota claims that over 60mpg is possible, too, thanks to a 1.8-litre petrol hybrid powertrain.
Toyota's infotainment tech has fallen short of class leaders in the past, but the facelift's new 10.5-inch touchscreen setup is a huge improvement - the Volkswagen Golf rival is more talented than ever. 
5. Renault Clio E-Tech
As the current Auto Express Supermini of the Year, it's no surprise that the Renault Clio is one of our favourite automatic cars in E-Tech hybrid form. The E-Tech uses a 1.6-litre four-cylinder petrol engine, which is supplemented by two electric motors and drives through an innovative clutchless automatic gearbox. It sounds awfully complex, but in reality, the setup feels reassuringly familiar for anyone who has driven a hybrid-powered hatch. 
The Clio pulls away on electric power alone, with the engine firing up above town speeds when more grunt is required. One of the electric motors helps smooth out the gearchanges and mitigate any jerkiness from its clutchless design, and the Clio feels surprisingly polished considering the unusual drivetrain. That it delivers up to 64mpg is another huge plus. 
Find a twisty road and the Clio doesn't unravel, either, with direct steering and a composed ride giving a grown up feel. The Renault's impressive 391-litre boot also belies its supermini proportions, and the cabin is neatly designed with decent connectivity. 
6. Jaguar F-Pace 
Driving a Jaguar F-Pace is proof that not all large, versatile SUVs are unwieldy and aloof from behind the wheel. The firm's first SUV goes toe-to-toe with the Alfa Romeo Stelvio and Porsche Macan for driving dynamics, with a thoroughly well-engineered chassis that's absorbent and keen in the bends.
Every F-Pace is equipped with an eight-speed automatic gearbox, which pairs especially well with six-cylinder petrol and diesel mild-hybrid engines higher up in the range. The drivetrain is unruffled and effortless, in keeping with the F-Pace's fluid dynamics. 
A humdrum interior and dated tech hurt the F-Pace when it launched in 2016, but Jaguar duly responded with a facelift that significantly improved the design and infotainment system, which now runs the Pivi Pro software found in the latest Range Rover. It's a serious contender, and arguably still the benchmark for SUV handling.
7. Fiat 500
The all-electric Fiat 500 doesn't have an automatic gearbox in the traditional sense, but its single-speed EV drivetrain relieves the burden of changing gear in a similar fashion, and it sneaks into our top 10. 
Following up the monumental success of the combustion-engined 500 isn't an easy feat, but the electric model offers drastic improvements within a similarly attractive - if larger - body. Top spec models can achieve 199 miles from a single charge, and the new car feels mature and incredibly easy to manoeuvre thanks to a 9.7-metre turning circle. 
It's a similar story inside, where the electric version gets a significant design and tech revamp, without losing the 500's essential charm. Build quality takes a marked step on, as does the infotainment system (which you'll recognise from the Maserati MC20 supercar, no less). Whereas the ICE-powered 500 traded on its heritage and cute styling towards the end of its life, the EV model is a brilliant city car in its own right. 
8. MINI 5-door hatch 
That the dinky, spartan MINI hatchback has morphed into one of our favourite automatic cars in 2023 is testament to the startling evolution of the model under BMW ownership. Yes, the MINI isn't quite as dainty as it once was, but an injection of quality, advanced tech and boisterous dynamics keep it relevant in today's market. 
These days, there's a MINI to suit a variety of customers, and the five-door dual-clutch automatic version is the most usable version of the supermini yet. The gearbox is crisp enough when driving quickly, but manages to smooth-out shifts while cruising - it's a welcome improvement over the previous MINI's torque converter unit.
Of course, the MINI's eager handling is one of its defining traits, but the trade off is an unsettled ride over lumpy tarmac. But despite the tightly-wound feel, the Mini is still livable thanks to its well made, quirky cabin, which offers extra rear legroom in five-door guise.
9. Bentley Continental GT 
In a sports car, a quick-shifting dual-clutch gearbox is often preferable to a lazier, smoother torque converter, which serves up a dilemma for Bentley. The Continental GT treads a line between opulent cruiser and capable sports car, so in theory, neither technology is a perfect solution. 
The British firm chose to equip the latest Continental GT with a dual-clutch gearbox, and somehow, it manages to combine silky responses with rapid shifts - the results are superb, and the rest of the package is equally compelling. 
Available with either V8 or W12 petrol engines, the two-door GT has the thumping performance to match its imposing looks, whichever version you choose. Better yet, the Bentley's four-wheel drive system and active roll control make it surprisingly easy to deploy all that grunt - whatever the road surface or conditions - and it settles down beautifully when you turn things down a notch. With its spectacular wood-festooned interior, plush ride and unruffled demeanour at speed, there are few better cars for covering distance than the Continental GT - at any price. 
10. Skoda Octavia DSG
The Volkswagen Group played an enormous role in bringing dual-clutch gearboxes to the mainstream, and now its DSG transmission can be found across its sports cars, SUVs and commercial vehicles. It's also found a home in the Skoda Octavia, which has long been one of its most compelling products. 
There's nothing particularly exciting about the Octavia, but by clothing a Golf-derived platform in a more practical, unassuming body, Skoda has created a family friendly hatchback that's better value than its Volkswagen sibling. Aside from the sporty vRS versions, no Octavia is thrilling to drive, but DSG-equipped models take the sting out of city driving with their slick shifts and solid refinement. 
With an enormous 600-litre boot and impressive rear cabin space, the Octavia is one of the most versatile hatchbacks available, and it feels built to last over many years of family duties. 
Types of automatic gearbox
Here's a quick guide to the technology behind the different types of auto gearbox on the market today…
'Traditional' automatic or torque converter automatic
The oldest and best-known type of automatic transmission is sometimes called a 'traditional automatic', but it's more accurately named a torque converter automatic. It uses a fluid coupling between the engine and gearbox which transmits power under load. These have been in use since the middle of last century and since then have been endlessly refined and improved.
Torque converter autos offer very smooth but not necessarily lightning quick gearchanges, earning them the affectionate name of 'slushbox' in some cases. That reputation is changing though, largely thanks to brilliant torque converters like the ZF 8-speed auto, which is fitted in dozens of performance cars from BMWs to Jaguars.
Dual-clutch gearbox
This type of gearbox is given many names by different manufacturers - Volkswagen calls it DSG and Porsche PDK, for example - but the principle is similar across different brands. A dual-clutch system operates with two clutches, as the name would suggest. One clutch handles odd-numbered gears and the other handles even numbers, and the two work in tandem to give amazingly fast gearchanges.
On the move, twin-clutch automatics are smooth, quick-shifting and can even better thair manual rivals for fuel economy and emissions. However, for pure city driving they can be jerky, and should they go wrong they're very expensive and difficult to repair.
CVT automatic (Continuously Variable Transmission)
A different choice altogether is a CVT or Continuously Variable Transmission. Pioneered by DAF in the 1950s, these use belts rather than gears to provide a single variable gear, allowing for seamless ratio changes. Economical and cheap to repair, these types of gearbox are best avoided by keen drivers as they can give a somewhat disconnected feel to the car - as well as being noisy under load.
Automated manual transmission
Rounding things off is the automated manual transmission. These transmissions use a regular clutch and gear set-up but robotise the action. They feature mostly in cheap city cars - for example, Smart used exclusively automated manual transmissions across the Fortwo range until the most recent model. They have the advantage of being cheap, lightweight and simple - but are often jerky around town and under hard acceleration. They're often best avoided, and you won't find any in our top 10 list.