Which Audi Q are you? (sponsored)
Six members of the Auto Express team pick their favourite model from the Audi Q SUV range...
The Audi Q range consists of some of the most desirable cars on the road, but every model has its own personality and is designed to be as individual as the people who buy them. From the compact and distinctive Audi Q2 up to the flagship seven-seat luxury Audi Q7, everyone will have their preference. The writers at Auto Express also have diverse needs and tastes, so we asked six of its expert journalists to name their favourite Audi Q model and to tell us why it would fit into their life.
Six members of the Auto Express team explain which SUV in the Audi Q range is their favourite and why...
Steve Fowler, Editor-In-Chief: Q7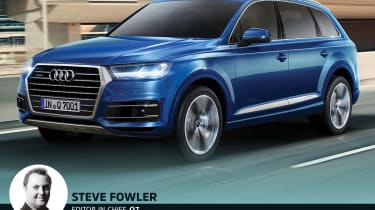 My wife always tells me that space is luxury, especially when we have a family of five to ferry round. That's why my pick of the Audi Q range is the Q7. I've been a fan through all three generations. The thing I like most about this latest model is that it answers all of the criticisms I've had of the old car – most notably, the comfort. The latest model is further proof that Audi has, at long last, mastered the art of making cars ride well. It's supremely comfortable, yet it handles well enough to hide its size. Our roads aren't getting any better, so that's increasingly important – particularly with youngsters on board who don't want to be bounced around or feel a car lean through bends.
As a bit of a tech fan, I'd have to go for the Q7 e-tron, too. I commute into Central London, and the 34-mile electric range means I'll rarely have to visit a filling station, while Congestion Charge costs are cut as well. More than that, though, I love the silent but swift EV driving experience. Yet the Audi still enables us to go on cross-country jaunts to visit family. And there's enough clever connectivity to keep this tech junkie very happy.
Graham Hope, Editor: Q7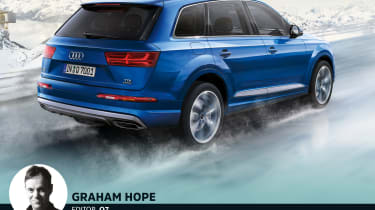 With two young children who don't travel light, and the occasional need to transport extended family, for me the seven-seat Q7 is an obvious choice. Having run the powerful SQ7 earlier this year, I know Audi's biggest SUV would fit the bill perfectly. It's got all the practical bases covered; boot space with all the seats in place is a decent 235 litres, but fold the rearmost row and you free up a vast 705 litres. That's ideal for carrying my kids' bikes and scooters, and the fact that the seats drop individually at the press of a switch in the boot makes configuring the layout simple.
Sure, the Q7 is a huge car, but the clever Parking Pack Advanced takes the strain out of town manoeuvring. This brings a beautifully clear surround view camera, plus rear traffic crossing and blind spot monitors. Another great piece of tech is the head-up display, which projects routing and speed limit info on to the screen in front of the driver. I found it a vital safety aid. And while I loved the SQ7's 429bhp V8, the 268bhp 3.0-litre V6 – which claims 0-62mph in 6.5 seconds and 47.9mpg – would be the ideal engine for me.
John McIlroy, Deputy editor: Q5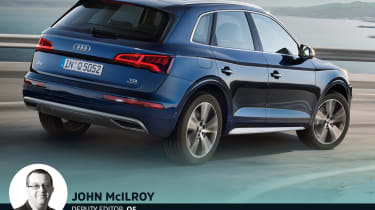 Everyone tells you toddlers come with less clutter than babies – but as my little lad heads towards school age, I'm not so sure. Granted, we don't have to carry a buggy or pram around, and his child seat is smaller than before, but every weekend I seem to need to carry a bicycle. Or a scooter. Or beach gear. Or all of this. That's why the Q5 makes sense for me. The latest generation of Audi's family SUV has plenty of space in the rear for my son to stretch out – without my missus needing to rub her knees on the glovebox up front. And the boot has a large capacity (550 litres) and a flat floor that makes it easy to load up larger clutter.
Partnership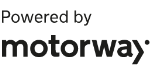 Need to sell your car?
Find your best offer from over 5,000+ dealers. It's that easy.
I'm a total geek so I can't put up with second-rate infotainment. Fortunately the Q5 gets some of Audi's latest tech, with the brilliant MMI system, a crisp screen and Android Auto connectivity. I'd spec the configurable digital instrument panel as well; I love being able to shrink the speedo and rev-counter to focus on sat-nav maps. On the road, the refined four-cylinder diesel is perfect for long journeys – and with a 65-litre fuel tank, I don't have to stop too often to fill up
Sean Carson, Chief reviewer: Q3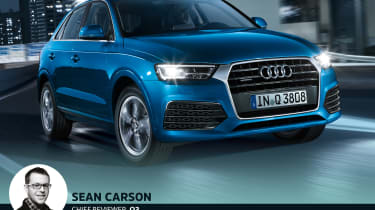 Audi latched on to the premium compact SUV boom early with its Q3, and while newer Q models have bolstered the line-up, this car would still suit my lifestyle best. After five years on sale, the Q3 doesn't offer as much tech as, say, the Q2, but constant development has kept the car competitive. It's my favourite Q car for various reasons. Firstly, it's just the right size for me. The Q2 would be too small, and the Q5 too large – so the Q7 is out of the question – but the Q3's 420-litre boot offers plenty of space.
A recent facelift has kept the car looking fresh. It's an elegantly sized SUV that combines a sporty stance with a commanding driving position to give a sense of solidity on the road – especially with Audi's quattro four-wheel-drive system available to add extra traction. I'd go for sporty S line trim, to complement the Q3's agile chassis. The 148bhp 2.0 TDI blends performance and efficiency, and LED headlights, a power tailgate, parking sensors, Bluetooth, sat-nav and cruise control are standard. But of course I'd be tempted by heated seats, upgraded nav and the affordable BOSE hi-fi.
James Batchelor, Head of video: Q2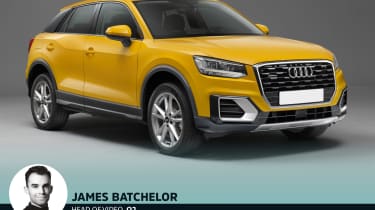 Of all the models in Audi's desirable Q range of SUVs, the Q2 is the one that appeals to me the most. While the Q3, Q5 and Q7 are ideal for families, the Q2 has a sense of fun and quirkiness, yet still offers all the qualities for which the brand is known. It's also Audi's newest SUV, so it still has the wow factor. Image is crucial to me, and that's where the Q2 is set apart from rivals. The chunky, squared-off styling gives a rugged look that is so important for an SUV, and yet the sloping roofline and curved rear end are more Audi TT sports car in appearance.
The fact that the Q2 comes in a range of bright and fun colours adds to the great looks, but what really makes it a winner is the scope for personalisation. Normally, only buyers of the Audi R8 supercar get a choice of five C-pillar blade colours, and the selection of 12 exterior finishes means few Q2s will be alike. This is also the most fun Audi Q model. The quick, accurate steering, agile chassis, snappy manual gearbox and powerful engines mean the Q2 is as entertaining to drive as it is to look at and sit in.
Richard Ingram, Reviews editor: Q2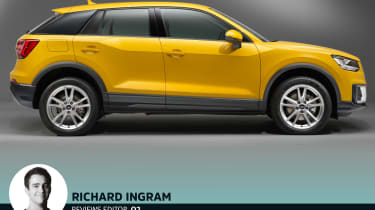 Small, agile and versatile, the Q2 ticks a lot of boxes for those who don't need the practicality, power and space of larger Audi Q models. I live and work in London where the streets are tight and parking space is at a premium, and Audi's smallest crossover slips into gaps where bigger SUVs wouldn't fit. The raised suspension takes speed humps in its stride, and the light steering makes it easy to manoeuvre. But its dinky dimensions hide a practical interior.
Despite being 122mm shorter than an A3 Sportback, the Q2 is roomy in the rear. The 405-litre boot is generous and, with the seats folded, will even swallow my road bike. I reckon it's far more desirable than many mainstream rivals, too; I love the contrasting R8-style side blades. And inside the seats are supportive and comfortable. Every Q2 gets air-con and a seven-inch MMI screen, plus essentials like Apple CarPlay and Android Auto. Despite being the least expensive Audi SUV, the Q2 comes with a choice of powertrains – yet the humble three-cylinder petrol model is strong enough for long drives and quiet and impressively economical in town.
More content sponsored by Audi
• Audi Q2 features: Your next compact SUV• All-new Audi Q5 specs: What you need to know
To book a test drive, visit audi.co.uk or your local Audi Centre to find your Q.