Best SUV
Which off-roader has the best mix of style and substance?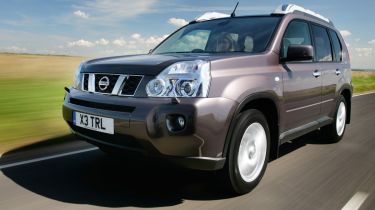 It's not enough for off-road models to be capable of tackling the roughest terrain. These days, they have to be just as capable on-road, with luxurious cabins, practical interiors and agile handling that belies the sheer size and weight of these cars. Our survey names the 4x4s that offer the best of both worlds.
Winner: Nissan X-Trail No full-size SUVs did particularly well in this year's survey, but the Nissan X-Trail was the best of the lot. Despite the X-Trail's size, owners praised how easy it was to drive and how it's relatively cheap to run. The spacious cabin, huge boot and impressive off-road ability were all part of the X-Trail's appeal.
Last place: Land Rover Defender Given its poor performance throughout this year's survey and its last-place finish overall, it's no surprise to find the Land Rover Defender at the bottom of the 4x4 class. It's the oldest car in the survey and it's obviously struggling to deliver the comfort, refinement and performance that people have come to expect from modern SUVs.
| | | | |
| --- | --- | --- | --- |
| Position | Make | Model | % |
| 1 | Nissan | X-Trail MkII | 88.52% |
| 2 | Volvo | XC60 | 88.41% |
| 3 | Honda | CR-V MkIII | 88.29% |
|   |   |   |   |
| Last place | Land Rover | Defender | 73.38% |
See the results…