Top 10 best family cars to buy 2023
What are the best family cars on sale? Whether you're after an SUV or an affordable hatchback, our top 10 list reveals all...
Finding the best family car can be more challenging than you might think, given that both adult and child passengers tend to ask a huge amount of their car each and every day. Fortunately, car makers are facing up to the challenge, and buyers looking for their next family car are pretty spoilt for choice.
Family hatchbacks offer great fuel economy and plenty of space in a compact package, and  the best examples are great all-rounders with a good mix of qualities. A number of buyers, though, will need the extra space of an SUV or estate. Here, as a rule, you get more rear legroom, a bigger boot and superior long-distance comfort, but you'll pay a bit more to buy one and fuel economy might take a hit.
For the ultimate in flexible interior space, you'll want an MPV with either five or seven seats, but the modern trend in family cars leans very much towards SUV and crossover models. With these you get the higher driving position and easier access that comes from the elevated ride height. Some models even offer light off-road capabilities.
Our list includes something for everyone, with SUVs such as the Hyundai Tucson, more traditional MPVs such as the Dacia Jogger, and even fully-electric options such as the MG4.
Best family cars to buy
Toyota Corolla Touring Sports
1. Dacia Jogger
Seven seats, plenty of room for both adult and child passengers, up to 1,807 litres of cargo space, and low running-costs are just some of the many factors that bagged the Dacia Jogger the title of Family Car of the Year at our New Car Awards in 2022 and 2023. And just when you might be thinking it can't get any better, the Jogger starts from just over £18,000 and is now available with hybrid power.
The Jogger's unconventional shape has been driven by function over form, but a recent facelift has given it a sharp new look, while the brilliantly designed modular roof bars add to the car's versatile appeal. That boxy shape means the third-row seats are surprisingly spacious, too.
The cabin design is simple compared with rivals' interiors, but is packed with thoughtful touches that suggest it's been created with families in mind and you still get all the usual creature comforts. We recommend mid-range Expression trim as it gets you an eight-inch infotainment touchscreen, Apple CarPlay and Android Auto connectivity, parking sensors, climate control and those nifty roof bars.
2. Honda Civic
Like the Toyota Corolla, the 11th-generation Civic is available exclusively with a self-charging hybrid powertrain. It's smooth, efficient and capable of returning over 50mpg without breaking a sweat. The Civic also has a cleaner look this time around, a larger glasshouse for better visibility and a longer, sleeker profile. There's no two ways about it: this is a handsome-looking family hatchback.
Meanwhile, the Japanese hatchback's cabin is more spacious than ever, feels solidly built and features a infotainment system far better than those in previous Civics. The latest Civic trumps its Volkswagen Golf and Ford Focus rivals for luggage capacity too, with an impressive 410-litre boot.
Partnership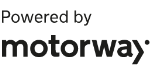 Need to sell your car?
Find your best offer from over 5,000+ dealers. It's that easy.
Standard equipment levels are generous, with every version equipped with Honda's full suite of safety kit, keyless entry, dual-zone air conditioning, parking sensors and a rear-view camera. All that, and the hybrid powertrain, all help justify the relatively high starting price of just under £36,500.
3. Peugeot 408
Peugeot's styling department is on a roll at the moment, and has managed to combine style and substance in equal measure with the 408. The sleek coupe-SUV is one of the most distinctive family cars on the market today, with sharp, complex creases around the wings and down the flanks, and Peugeot's signature fang-like daytime running lights.
The interior is classy and surprisingly spacious, with screens aplenty and a very impressive 536-litre boot. All models have a smaller than average, slightly octagonal steering wheel and Peugeot's i-Cockpit digital driver's display that you're meant to look over the wheel to read. The set-up isn't for everyone, however, so we recommend giving it a try yourself before signing on the dotted line.
The 408 is as good to drive as it is to look at. As well as the usual PureTech petrol engine, the 408 is available with plug-in hybrid power that offers an electric driving range of around 40 miles. 
4. Hyundai Kona Electric
The original Hyundai Kona was a very sensible small SUV, but it lacked the rear cabin space or luggage capacity to take on the best family cars on the market. That's all changed with the all-new second-generation Kona, which is more spacious than its predecessor – especially in the back – and boasts a much more impressive 466-litre boot. 
The rest of the cabin feels notably more upmarket than the previous Kona's, with the dashboard in all models dominated by a pair of 12.3-inch displays. The Kona also gets the latest version of Hyundai's infotainment software, with a cleaner interface that features larger and easier-to-prod 'widgets'.
The second-generation Kona Electric is available with 48kWh or 65kWh batteries, the latter offering a claimed range of 305 miles. It's comfortable, a cinch to drive around town and very refined, too. All excellent qualities for a family car.
5. Hyundai Tucson
With the fourth-generation Tucson, Hyundai set its sights on some of the more premium offerings in the hugely competitive mid-size SUV market. Striking and distinctive looks, plenty of standard equipment across the range and an overall sense of top build quality are just some of the features that have earned the Tucson the title of Mid-size SUV of the Year at our New Car Awards for three years in a row.
It's a great choice for the family, too, because some clever engineering has resulted in plenty of space for both front and rear passengers. There's also room for their luggage, with a vast 620-litre boot at your disposal.
Although Hyundai has worked to make the Tucson more appealing to those in the market for a more premium SUV, prices aren't too steep. A petrol-powered Tucson in SE Connect trim starts at just over £30,000, and comes with forward collision-avoidance assist, ​Apple CarPlay and Android Auto, climate control and parking sensors all as standard.
6. Toyota Corolla Touring Sports
Our Estate Car of the Year for 2023: the Toyota Corolla Touring Sports recently received a facelift that included the usual styling tweaks, but more importantly, upgrades to its hybrid system and a new infotainment setup that make this practical family wagon better than ever.
Both the hybrid-only Corolla hatchback and Touring Sports estate are available with a 2.0-litre petrol engine under the bonnet, however, we'd go for the 1.8-litre petrol as it still offers great performance, over 60mpg fuel economy, and means you get a slightly larger boot. 
It's surprisingly good to drive for an eco-focused car, but of course, this is an estate so practicality is key. Boot space measures up to 596 litres with all the seats in place, and the low, square load area makes it easy to carry even the bulkiest items.
7. Skoda Octavia
The Skoda Octavia is a brilliant all-rounder that delivers on the essentials: competitive pricing, plenty of space and practicality, useful on-board tech and a range of efficient petrol and diesel engines.
Take a walk round Skoda's family hatch and you'll notice the classy, clean design, while the interior quality is a huge plus point, too, and easily a match for more premium rivals. Yet, with a starting price of less than £25,000, the Octavia represents great value, while the 600-litre boot and huge passenger space make you feel that you're driving a car from the class above. We love the Skoda's robust quality, along with the comfort on offer and how easy it is to drive on a daily basis.
8. MG4
The MG4 is the brand's latest model to enter the UK market and, with prices starting from less than £27,000, it is also one of the cheapest electric cars that you can currently buy. Even though it is a budget EV, the MG4 is a genuinely tempting alternative to more established rivals such as the Volkswagen ID.3 and Renault Megane E-Tech. Similar levels of on-board technology are on offer in this cheaper car, along with impressive battery ranges of more than 200 miles and even a seven-year warranty.
Three versions of MG4 are available: SE, SE Long Range and Trophy Long Range. Both Long Range models feature a 64kWh battery that's good for between 270-281 miles of range. The cheaper SE is fitted with a smaller 51kWh unit, but this still offers up to 218 miles between charges. All MG4s can charge at up to 150kW, with a 10 to 80 per cent top-up for the bigger battery taking around 35 minutes.
9. Cupra Born
Hot hatches are some of the most beloved cars that money can buy, combining driving thrills and practicality in a package that doesn't break the bank. For a long time the hot hatch has strictly been a petrol-powered affair, but Cupra's first EV, the Born, is looking to change that.
The Cupra Born shares a number of components with its sister car, the Volkswagen ID.3, but it has been styled and fettled to be the more exciting model of the two. Features such as copper-coloured accents, alloy wheels, and striking LED lighting all go towards helping the Born stand out from the crowd. It's not just a looker, though, because a 12-inch touchscreen with sat-nav, wireless smartphone mirroring, heated steering wheel, adaptive cruise control, and reversing camera are all fitted as standard.
10. Citroen C5 X
Citroen has long been famed for its quirky yet comfortable cruisers, and the C5 X is the latest model to follow this blueprint. Take one look at the C5 X and you'll see that this unusual car is made up of a mixture of elements from luxury saloons, estates, and even SUVs, so it certainly stands out from the crowd.
Depending on your chosen trim level, the C5 X is available with either a 1.2 or 1.6-litre petrol engine or as a plug-in hybrid – with the latter offering up to 38 miles of electric range. 
Whichever model you choose, Citroen's Progressive Hydraulic Cushion suspension offers plenty of refinement. The PHEV does have the advantage here, though, because it also features active suspension. This system scans the road ahead and adjusts the dampers accordingly.
Step inside and a premium-feeling interior will welcome you, with materials that look and feel of a high quality, along with soft foam-filled seats. The SUV and estate influences pay off when it comes to passenger space, too, with plenty of room in both the front and rear. There's also a 545-litre boot at your disposal, dropping to 485-litres in the PHEV.
How to choose the best family car
It's important to break down the criteria that a family car needs to cover while considering your options, so below we answer the most common questions.
How many seats do you need? A four or five-seater might be enough for your family, but there are seven-seaters available if you need them. There are even eight or nine-seaters on the market, too. Take a look at our dedicated pages for the best seven and eight-seater cars to find out more.
How often would you use seven seats? It's worth considering how often you'll travel seven-up. If a car is available with seven seats or five seats and a bigger boot, the latter might be a better buy if you won't be using the third row that often.
How much room do the seats need to have?  If you've got grown-up kids, it might not be enough to simply have a car with two extra seats in the boot. The smallest seven-seaters will only have room in the rearmost row for small kids, so teenagers could be cramped in the back. And, of course, small kids grow, so if you're planning on keeping a car for a long period, that should also be factored in.
How often would the family car be used? If you don't use the car during the week and only need a family car at weekends, then you could go for something that has higher running costs than average just so you get the extra space you need. Likewise, if you're using a family car for the school run, then you're probably better off with something that's a bit smaller, while kit such as parking sensors and cameras will be a bonus.
How much boot space do you need? A conventional hatchback might be big enough, but if not, estate versions of hatches offer more room. The same goes for larger family cars that are available as estates, while crossovers and SUVs have similar space, but their raised ride height mean they might be harder to load.
What about extras? If you go out and do activities, do you need to carry extra items such as bikes, skis or a canoe? If so, does the car you're looking at have roof rails? If it does, is the roof low enough that you can lift items up there easily?
This is all worth considering, and once you have an idea of what kind of family car you want, take a look at our top 10 and see which ones we think are the best at the business of being family transport.
Need to transport a big family? Check out our list of the best seven-seater cars...