Cheapest electric cars on sale 2023
Electric cars are often dismissed for being too expensive, so we've put together a list of the ten cheapest electric cars money can buy
Thanks to huge developments in the EV market over the last few years, the cheapest electric cars are now within the reach of more customers than ever before — and prices are continuing to drop. Plenty of appealing models with battery ranges exceeding 200 miles can now be picked up for less than £35,000.
There's plenty of variety at the budget end of the EV spectrum, too. Everything ranging from quadricycles like the Citroen Ami to family SUVs like the MG ZS EV is up for grabs. Low price doesn't mean low quality, either, as some of the cars we list below are even Auto Express New Car Award winners. 
With rapid improvements being made to the UK's charging infrastructure and huge potential savings on running costs, owning an electric car is quickly becoming a much more realistic and cost-effective proposition for many motorists. The purchase price is still the main sticking point for new electric car buyers so it's always helpful to know which are the cheapest electric cars you can buy.
Cheapest electric cars to buy in the UK
Read on for the cheapest electric cars that you can buy right now, listed in reverse order. Our road testers have spent hours at the wheel of every car on this list so we'll also give you an indication of whether these cheap EVs are any good. 
10. Mazda MX-30 - £31,250
The Mazda MX-30 is a quirky small SUV with unusual rear-hinged doors that you may remember from the RX-8 coupe. This approach helps to create a pillarless cabin which, with the car's sloping roofline, serves up quite a funky design. It's the same inside the cabin, with Mazda utilising unusual eco-friendly materials to generate a stylish, sporty feel.
Power is relatively modest at 143bhp, but a healthy torque figure of 271Nm helps shift this rather heavy 1,750kg crossover from 0-62mph in 9.7 seconds. The standard MX-30 uses a small 35.5kWh lithium-ion battery, which offers a range of just 124 miles. If you want more miles from your Mazda, the brand offers a somewhat unusual rotary-powered plug-in hybrid version, and this ups the range to over 400 miles. The price remains the same, but opting for the MX-30 R-EV means paying out for petrol as well as emitting CO2. 
9. Citroen e-C4 - £31,195
Citroen is certainly striking the right chords with the latest C4, not only is this family hatchback reasonably priced but owners rated it as the best car to own in our 2023 Driver Power survey. Drivers praise many key areas including its reliability and safety, and in typical Citroen fashion, the C4 is very smooth to drive, too.
Opting for the all-electric e-C4 only increases the level of refinement on offer thanks to its near-silent powertrain. The cheapest version is the You! Variant, and this is fitted with the smaller 50kWh battery. This shouldn't be a deal-breaker, though, as it is still good for over 210 miles of range on the WLTP combined cycle.
8. Renault Zoe - £31,195
The Renault Zoe has been around for a while, but constant updates have kept it relatively fresh in the face of newer opposition. Despite younger rivals like the Vauxhall Corsa Electric, Peugeot e-208 and Ora Funky Cat fighting for top small EV honours, the long-standing Zoe remains one of the more affordable options on the market.
Partnership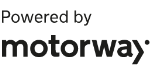 Need to sell your car?
Find your best offer from over 5,000+ dealers. It's that easy.
Range is a strong point, with the 52kWh battery promising 239 miles of pure electric driving. This means many city car drivers could even go weeks before needing to recharge, which is handy considering the Zoe's lack of rapid charging capabilities.
7. MG5 - £30,995
The MG5 is one of only a few fully-electric estate cars that you can currently buy in the UK. Although brands like Audi and BMW are starting to debut models in this sector, the MG is still the only option to cater to buyers on a budget. 
A new-look design means the current MG5 is a bit more exciting to look at than the previous model, but it's still far from being the most engaging car to drive. That said, if you're after a sensible family car then the MG's WLTP-certified 250-mile range, space for five passengers and 520-litre boot should all be high on your list of priorities. The level of on-board tech is also pretty good, with even the entry-level SE including alloy wheels, Apple CarPlay and Android Auto, keyless entry, push-button start and rear parking sensors.
6. MG ZS EV - £30,495
Just like the MG5, the ZS EV SUV focuses on function rather than fun, but with such tremendous practicality and low running costs it provides family buyers with a real value-for-money alternative to its fossil-fuelled rivals. 
A series of upgrades in 2021 saw the ZS EV gain a fresh exterior design along with a new lower-priced Standard Range variant with a 51kWh battery. MG claims that this unit can achieve up to 198 miles of range, which should prove more than enough for the daily school run. The ZS EV is practical, too, with 470 litres of boot space on offer with the rear seats in place and 1,100 litres with them folded down.
5. BYD Dolphin - £30,195
BYD is an enormous brand back home in China, but it's still only just emerging in the UK market. After making an impressive debut with the Atto 3 SUV, 'Build Your Dreams' has now introduced the Dolphin to our roads. It may be the brand's cheapest car, but it still offers a standard of technology, practicality and build quality that should spark real concern among its better-established rivals.
While we are still a bit sceptical about some of the larger Atto 3's unusual features, such as the guitar-string door pockets, the Dolphin generally takes a more conventional approach. One eccentricity that has been carried over is the rotating infotainment screen, but while we still believe that this is a bit of a gimmick, there's no denying the system's sheer speed and processing power. 
4. Nissan Leaf - £28,495
The original Nissan Leaf was a pioneer for the all-electric hatchback, and today the latest model still offers an attractive package for drivers looking to break away from combustion-engined family cars. It's easy to drive, comfortable — especially around town — and boasts an impressive amount of tech along with enough space for all the family.
Under the latest WLTP economy tests, Nissan claims a range of 168 miles for the standard Leaf, although cold weather will limit EV range, so you might be looking at around 100 miles from a full charge when it's really chilly. 
3. Fiat 500 - £28,195
Fiat scored a hit when it reinvented the classic 500 back in 2007, and since then it's become one of the best city cars you can buy. Time moves on, however, and the tiny Fiat has since evolved into a fully-electric car.
Keenly priced from £28,195, the latest 500 lineup starts with a low-range model that's capable of driving up to 118 miles on a single charge. There is a longer-range option that's capable of up to 199 miles but this inevitably costs a bit more to buy.
The iconic urban car is 61mm longer and 29mm taller than before, but it's still unmistakably a 500 and of course comes in hatchback and stylish convertible forms. What's not to like?
2. MG4 - £26,995
Our 2023 Affordable Electric Car of the Year is the cheapest full-sized electric car on sale in the UK right now. Apart from a few questionable areas of fit-and-finish, it's difficult to see how MG has kept the cost so low as the MG4 offers a fantastic blend of practicality, driving dynamics and tech. 
There are two batteries available, but even the smaller 51kWh unit should meet the requirements of most drivers. Battery range is respectable at 218 miles, while the single rear-mounted motor provides 168bhp, meaning a 0-60mph sprint of 7.5 seconds. When you do need to top up, 150kW rapid charging will keep waiting times to a minimum.
Standard kit is where the MG4 really excels at this price point, though, with a 10.25-inch touchscreen with Apple CarPlay and Android Auto connectivity, rear parking sensors, adaptive cruise control and automatic LED headlights all available at no extra cost.
1. Citroen Ami - £8,095
The Ami isn't just the UK's cheapest EV, it's now the cheapest car on sale full-stop, thanks to its sub-£8,000 starting price. If you want to be picky, the Ami is technically a heavy quadricycle, so it can be driven by holders of a full AM motorcycle licence (which lets you pilot a two or three-wheel vehicle that has a top speed of no more than 28mph and a maximum unladen weight of 350kg).
Originally the Ami was never destined for these shores, but interest was so high Citroen has decided to import it – albeit in left-hand drive only. Sitting on the left isn't a major problem as the Ami is both tiny and very easy to see out of. If you're tempted, you can order an Ami online or at a Citroen dealership just like any of the brand's other models. 
Designed to be an ultra-affordable urban commuter, the Ami has an 8bhp electric motor and 5.5kWh battery, giving it a range of up to 46 miles and a top speed of 28mph. It weighs under 500kg and a sharp 7.2 metre turning circle for go-anywhere city manoeuvrability.  
Cheapest electric cars
Want to reduce your family's carbon footprint? These are the best electric SUVs to buy…