Best new cars coming in 2022 - Ora to Volvo
From electric crossovers to hatchbacks, these are the new models set for debut in 2022
ORA Cat
Price: From £25,000 (est)  
On sale: late 2022
It's not often that we welcome an all-new brand to market, but that's exactly what we'll get when the Ora Cat makes its debut as a more affordable alternative to the Volkswagen ID.3. Ora is a spin-off of the Chinese brand Great Wall, but instead of the rugged pick-ups we've seen from that maker in the past, the Cat is more focused on style. 
The curvy lines clothe some very competitive electric tech, given the circa-£25k estimated starting price; a 169bhp motor drives the front wheels, and will be paired with a 48kWh or 63kWh battery. The bigger unit is claimed to return up to 261 miles between charges.
Peugeot 308
Price: From £24,635  
On sale: Now
The new 308 is the Peugeot's latest family hatchback, and it aims to steal sales from class leaders like the VW Golf, Ford Focus and Skoda Octavia, with a level of kit and finish that we've come to expect from premium brands. 
It will offer a range of petrol and diesel engines and a couple of plug-in hybrid powertrains, the most potent of which produces 222bhp, yet can cover up to 37 miles of electric-only driving. The French manufacturer is on a roll with its family car line-up, and our first encounters with the 308 suggest that it might give the five-door hatchback establishment quite a shake up.
Polestar 3
Price: £70,000 (est)  
On sale: late 2022
Polestar made quite a mark when it was spun-off from Volvo as a brand in its own right. Soon the all-electric firm will add more distance between itself and Volvo by taking a unique styling direction that will first be showcased by the Polestar 3.  
The rakish SUV will take on cars like the Jaguar I-Pace and Audi e-tron Sportback, and while it's mainly designed for the North American market, we're due to get the 3 in the UK early next year.
Technical details are yet to be confirmed, but we understand it will share its SPA2 platform with the next Volvo XC90. Polestar insiders suggest that the 3 will aim for sporty driving dynamics.
Porsche 718 Cayman GT4 RS
Price: £108,370 
On sale: Now
The 718 Cayman GT4 RS is the most aggressive incarnation of Porsche's baby coupé. The track-focussed mid-engined model blends the 4.0-litre naturally aspirated flat-six from the 911 GT3 with carbon-fibre panels and adjustable aero for a Nürburgring lap time 23.6 seconds quicker than the regular GT4. 
The engine has been detuned slightly compared with the 911 GT3, and is fed air through its regular vents and additional ducting, which replaces the rear side windows. Its 493bhp and 450Nm drive a seven-speed PDK gearbox – no manual transmission is offered – and with launch control engaged, the RS can record a 3.4 second 0-62mph time and go on to a 196mph maximum.
Porsche 911 GT3 RS
Price: £150,000 (est) 
On sale: Summer 2022
Where there's a new Porsche 911 GT3, a hardcore RS variant is sure to follow. The headline feature is a vast rear wing, inspired by the next generation of Porsche's GT3 R race cars. The wing hangs off swan-neck mounts and is tipped to feature active elements similar to the Formula One DRS system. 
Partnership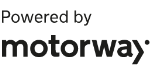 Need to sell your car?
Find your best offer from over 5,000+ dealers. It's that easy.
Prototypes spotted testing suggest the RS will have bodywork stretched to cover a wider track, plus aggressive front and rear aero treatment. Technical details haven't been given, but a version of the regular GT3's 4.0-litre naturally aspirated flat-six with 520-530bhp is likely, feeding the rear axle via a seven-speed PDK transmission.
Porsche Macan facelift
Price: From £48,970  
On sale: Now
The facelifted Porsche Macan remains in a class of one for drivers seeking to blend genuinely sporty dynamics with a practical SUV package. Chief among the changes is a completely revised, and simplified, centre console, to the side of which sits a new steering wheel taken from the 911. 
There is a new front bumper and rear diffuser, plus fresh paint and wheel options. The engine line-up starts with a new 2.0-litre four-cylinder turbocharged unit, while the Macan S and GTS retain their engines, but see increases of 26 and 59bhp respectively. A new driver-focused Macan T edition will join the line-up soon, too.
Porsche Taycan Sport Turismo
Price: £73,650-£140,080  
On sale: Now
Following the formula set by the Panamera, the all-electric Taycan range has gained an estate-car body, improving space for rear-seat passengers and luggage. The Sport Turismo's powertrains are the same as the regular car's, ranging from the standard 322bhp, rear-drive model to the dual-motor Turbo S, which boasts a 2.8-second 0-62mph time. 
It can be specified with a panoramic sunroof with Variable Light Control, allowing the user to switch between clear and opaque glass. The long-roof model also features revisions recently made to the saloon, including Android Auto and an optional Remote Park Assist system.
Range Rover
Price: From £94,400  
On sale: Now
Over the past 50 years or so, a new Range Rover has been a once-a-decade occasion, with huge advances each time. The latest model is no exception, sporting Land Rover's new MLA-Flex platform, pure-combustion and plug-in hybrid power, plus an all-electric model due in 2024. 
That increase in tech is only matched by an increase in price, with even entry-level models costing nearly £100,000. But if you value design and off-road ability, it's a price worth paying. The sleek, uncluttered styling is spectacular, and this model should remain the benchmark for tackling the rough stuff. Few cars at any price can match the new Range Rover's luxurious fit and finish.
Range Rover Sport 
Price: From £80,325
On sale: now
It's clear to see that the new Range Rover Sport has taken a great deal of inspiration from its big brother's minimalist design. What's more is that it is based on Jaguar Land Rover's MLA architecture, which allows a mild-hybrid, plug-in hybrid and fully electric line-up – the latter will be powered by the same tech as the new BMW i5 and i7, after a deal between the firms. 
Renault Mégane E-Tech Electric
Price: £35,995
On sale: Now
The first fruit of the 'Renaulution' strategy, the Mégane E-Tech Electric is a radically styled rival to the Volkswagen ID.3 and Nissan Leaf. It will offer a choice of 40kWh or 60kWh batteries, with ranges of up to 186 and 292 miles respectively. And it'll accept rapid charging at up to 130kW DC. 
Renault has focussed on cutting weight, and says the Mégane is 80-100kg lighter than rivals. Its motor is 10 per cent lighter than the Zoe's, and the battery is 20 per cent more energy-dense.
Skoda Enyaq Coupé iV
Price: from £40,000 (est.)
On sale: now
The Skoda Enyaq iV is one of our favourite family EVs, blending the no-nonsense utility we love from the Czech brand with slick interior tech, comfort and strong range. So the idea of a rakish coupé-SUV version, which squeezes an extra 10 miles of range from the same electric powertrain thanks to sleeker aerodynamics, certainly grabbed our attention. The Enyaq Coupé iV gets a sloping roofline to cut smoothly through the air.
The flagship vRS model is the first-ever electric Skoda from the manufacturer's high-performance arm. Sending 295bhp to all four wheels and covering the 0-62mph sprint in 6.5 seconds, the sporty vRS has the potency to match the badge.
Skoda Fabia
Price: £14,905 
On sale: Now
With the new Fabia, Skoda threatens to dethrone our favourite supermini – the Renault Clio – thanks to strong build quality, a comfortable ride and modern tech in a sharply styled, practical body. Believe it or not, the boot is identical in size to the Volkswagen Golf from the class above. 
The Fabia is powered by a 1.0-litre three-cylinder petrol motor in either turbocharged or naturally aspirated forms, and it's impressively hushed and frugal. A larger 1.5-litre turbo unit is also available in the Monte Carlo model. There will be no vRS hot hatch this time, so the 148bhp Monte Carlo acts as the flagship.
Skoda Karoq facelift
Price: From £25,950 
On sale: Now
With its subtly revised styling, the facelifted Skoda Karoq might not invite a second glance, but numerous tweaks and extra equipment make it well worth a look if you're after a versatile and comfortable compact SUV.
A new front grille, redesigned lights and tweaked styling at the rear mark out the new model, while Skoda has also improved passenger comfort by fitting new seats, it claims. There's a Karoq for pretty much any buyer, too. The SE Drive trim level represents great value, with plenty of kit and modern infotainment tech; the range of efficient petrol engines delivers both acceptable performance and affordable prices.
Suzuki Vitara hybrid
Price: from £23,499  
On sale: Now
The Suzuki Vitara has evolved from the rugged, chunky off-roader of the nineties to a slicker, more conventional crossover in 2022. With car-like road manners, low running costs and generous kit, it's more suited to the tarmac than ever, and can be ordered with a mild-hybrid powertrain.
This combines a 1.5-litre petrol engine with a 33bhp electric motor, delivering efficiency potential of more than 50mpg. A six-speed automatic should make the driving experience easy and relaxing, while four-wheel drive is also available. It's available in both SZ-T and SZ5 trim levels, and even the more basic option comes well equipped.
Smart #1
Price: £35,000 (est)  
On sale: Late 2022
The ForFour is the biggest car that Smart has produced, but this will change when the Smart #1 electric SUV lands later this year. It was previewed by the Smart Concept #1 at the 2021 Munich Motor Show, which revealed a cleaner design language that will be adopted by future Smarts.
The car will have active grille intakes, flush door handles and similar smooth body surfacing to the concept, contributing to a drag coefficient of 0.29. It will use the new SEA EV platform from part-owners Geely. We expect a 70kWh battery and a range of more than 200 miles, with a single 260bhp electric motor driving the rear axle.
Toyota Aygo X
Price: From £14,749  
On sale: Now
Larger, more mature and with a pumped-up design, the Aygo X is Toyota's attempt to blend SUV-inspired looks with a city car. And it works – this baby crossover stands out in a class with an ever-dwindling selection of rivals.
The city car is a dying breed, with Peugeot, Skoda and Citroen axing their smallest models, but Toyota hopes that a new platform (taken from the latest Yaris), more boot space and modern tech will attract buyers. On the road, the Aygo X has more presence and feels more sophisticated than the old Aygo, and an optional canvas roof enables bite-sized open-air motoring.
Toyota bZ4X
Price: £41,950  
On sale: Now
Toyota was a trailblazer for hybrid cars with the original Prius, but the brand has been much more tentative when it comes to EVs. The bZ4X combines a radical SUV body with Toyota's new e-TNGA architecture.
The entry-level version is front-wheel drive, while the dual-motor flagship sends 215bhp to all four wheels. The bZ4X is also equipped with Toyota's XMode system, with tailored powertrain calibrations for off-road conditions. The claimed range stands at a respectable 280 miles, and Toyota even teased a hot GR Sport variant with a concept at the 2022 Tokyo Auto Salon.
Toyota Corolla Cross
Price: From £29,000 (est)  
On sale: Late 2022
Toyota already has the C-HR and the RAV4 in its line-up, yet the brand still thinks there's space for expansion. The Corolla Cross will plug the gap between the two, acting as a more practical alternative to the C-HR and a direct competitor for the likes of the Nissan Qashqai.
It will be fitted with a 198bhp 2.0-litre hybrid powertrain and will be offered with a choice of front and four-wheel drive, thanks to the addition of an extra electric motor on the rear axle. The Corolla Cross will also be bristling with tech, with a digital gauge cluster, 10.5-inch infotainment system and over-the-air updates all available.
Toyota GR86
Price: from £29,995  
On sale: now
The Toyota GR86 might be all new, but it sticks to a tried-and-tested formula: a naturally aspirated engine at the front, a manual gearbox in the middle, and drive sent to the rear wheels. We loved its predecessor, the GT86, for its pared-back, organic driving thrills, and the GR86 is a refinement of the original recipe, rather than a reinvention. 
It's powered by a larger 2.4-litre flat-four motor with 234bhp. The Subaru-sourced motor isn't much more potent than before – or turbocharged – but stirring the gears and using all the engine's power are part of the fun in a car like this. Our early impressions of a GR86 prototype indicate that it's lost none of its appetite for rear-driven fun.
Vauxhall Astra
Price: £23,275 
On sale: Now
Vauxhall has thrown everything it has at the Mk8 Astra in an effort to knock the Volkswagen Golf off its perch. It has sharp new styling and tonnes of technology plus, for the first time, it'll be available with a plug-in hybrid powertrain. The system will have either 178bhp or 222bhp, but you'll have to wait until next year to get it.
The new Astra isn't just a pretty face, either. It has 422 litres of boot space (41 litres more than you get in the Golf) and there's an arsenal of sensors that feed into a sophisticated driver-assistance system that can take control of the car's acceleration, braking and lane changes on the motorway under supervision.
Vauxhall Grandland
Price: £25,810  
On sale: Now
Vauxhall has given the Grandland a thorough facelift, matching its styling and kit to that of the new Mokka and Astra. Updates include a new set of LED headlights, the firm's "Vizor" front end and a fresh dual-screen infotainment system, which swaps the car's manual climate controls for a new touchscreen panel in the centre console.
Another addition to the SUV's spec sheet is Night Vision tech, which uses infrared sensors to detect pedestrians and animals in the dark. The engine range has many carry-overs from the old model, giving buyers a choice of 1.2-litre petrol,  1.5-litre diesel and plug-in hybrid powertrains.
Volkswagen ID.5 & ID.5 GTX
Price: From £49,735
On sale: Now
Niche-busting once again, Volkswagen has launched a coupé version of the ID.4 SUV, called the ID.5. It's mechanically (and technologically) identical to the ID.4, but aimed at a more premium market. Key rivals include the Audi Q4 e-tron Sportback and the Kia EV6.
It's only available with Volkswagen's larger 77kWh battery pack, which offers a maximum range of 313 miles when linked to the entry-level 171bhp electric motor. However, buyers can also have the ID.5 in the brand's sporty GTX specification, which adds an extra electric motor up front to boost the EV's output to 294bhp.
Volkswagen ID.Buzz
Price: From £50,000 (est)  
On sale: late 2022
Volkswagen will soon revive the Type 2 multivan, but in pure-electric guise. It'll be called the ID.Buzz and, as the name suggests, it'll be built on the same MEB platform as the ID.3 hatch and ID.4 SUV. It'll also be a rival for the Mercedes EQV as a premium electric people carrier.
Buyers will have a choice of battery packs ranging in size from 48kWh to 111kWh, with the largest unit offering a maximum range of around 340 miles. The powertrains are familiar, too – the entry-level variant will have the same 201bhp electric motor as the ID.3, mounted on the rear axle, although a four-wheel-drive, dual-motor variant with 295bhp is also expected.
Volkswagen Taigo
Price: From £21,960 
On sale: Now
Just in case there were concerns that Volkswagen didn't have enough crossovers in its range, it has launched another one. The Taigo is basically a version of the South American-market Nivus SUV, which has been adapted for European buyers by adding more technology and an R-Line trim level. 
While the coupé-like styling is different to VW's other European SUVs, there's nothing revolutionary about the Taigo. It's based on the same platform as the T-Cross crossover, and gets the same range of petrol engines. Buyers are offered either a 94bhp or a 108bhp 1.0-litre three-cylinder, or a 148bhp 1.5-litre four-pot.
Volkswagen T-Roc facelift
Price: From £25,810 
On sale: Now
The T-Roc has been given a mid-life update. Volkswagen's engineers have equipped the SUV with new front and rear bumpers, more modern lights and redesigned alloy wheels to help keep it looking fresh alongside newer rivals, such as the all-new Honda HR-V and the Toyota Yaris Cross.
It's much the same story inside, with buyers getting a new 'floating' infotainment screen mount, a foam-cushion dashboard pad and the same touch-sensitive climate controls found in the latest Golf. The engine range hasn't changed over the previous model, but that means Volkswagen will continue to offer the sporty 296bhp T-Roc R in the updated SUV's line-up.
Volvo baby SUV
Price: <£40,000 (est) 
On sale: Late 2022/2023
Volvo's range-topping Embla EV will be balanced out by a new entry-level SUV that will sit below the XC40 Recharge and C40 Recharge. It'll follow the Embla into the showrooms, based on a fresh electric platform that has been developed by the Swedish brand's Chinese owner, Geely. 
This small SUV has a lot riding on its shoulders, too, because Volvo expects it to play a major role in increasing the brand's global sales from around 800,000 units a year to 1.2 million by 2025. Like the XC90 replacement, it'll ditch the firm's code-based badges for a dedicated name. Our image previews how the car could look when it arrives.
Volvo XC90
Price: From £80,000 (est)  
On sale: Late 2022
Volvo is charging ahead with its electrification strategy. The company plans for 50 per cent of its sales to be electric cars by 2025 – and the replacement for the XC90 will play a pivotal role in the transformation. It'll also break the brand's long-standing letter-number naming convention, potentially wearing a new "Embla" badge.
Volvo hasn't announced any specifications for its new flagship SUV, but we know it'll be based on an updated version of the company's SPA2 underpinnings. It's also shaping up as the most technologically advanced car the brand has made, with a sophisticated autonomous driving mode.