New car wishlist: cars we want to see for sale in the UK
We take a look at some of the cars sold abroad that we'd love to see here in the UK, and some that we wouldn't
UK buyers may be spoilt for choice when it comes to new cars, but there are plenty of interesting models sold elsewhere that we can't get our hands on.
To show what we're missing out on, Auto Express has compiled a wishlist of seven great cars we'd love to see on British roads – but are unlikely to any time soon.
And to balance the books, we've also picked out three cars we'd be a little less keen to see here...
Honda S660
Engine: 660cc 3cyl turbo petrol  Power/torque: 63bhp/104Nm  0-60mph: Around 13 seconds  Top speed: 87mph  Price: From 1,980,000 yen (approx. £12,210)
This slick-looking mid-engined two-seater kei car – a Japanese category for cars no longer than 3.4 metres, no taller than 2m, and less than 660cc and 63bhp –is currently sold exclusively in Japan, but could prove desirable in the UK.
With a 7,700rpm red line, rear-wheel drive and just 830kg to lug around, the S660 is huge fun. The interior is compact, but of typical Honda quality. A company insider previously told us that it's looking into an export version with a 1.0-litre turbo, good for 127bhp.
Ford F-150 Raptor
Engine: 6.2-litre V8Power/torque: 411bhp/588Nm 0-60mph: 7.1 secondsTop speed: 100mph (limited) Price: From approx. $50,000 (£34,630)
A 6.2-litre V8, four-wheel drive, enough suspension clearance to give the most hardened Land Rovers a run for their money and all for the equivalent of £34,630 make it hard to fault the Ford F-150 Raptor. Built for life on a US ranch, the Raptor is Ford's mad interpretation of its best-selling F-150 pick-up. These cars are growing in popularity in the UK, and for anyone wanting the most extreme model in the class, the Raptor would be the answer.
Suzuki Alto Turbo RS
Engine: 660cc 3cylinder turbo petrolPower/torque: 63bhp/98Nm0-62: N/ATop speed: N/APrice: From 1,293,840 yen (approx. £7,980)
Suzuki's take on the sporty kei car comes in either front-wheel drive or four-wheel-drive guise. The Alto Turbo RS pairs its 660cc three-cylinder engine to a five-speed automatic gearbox – equipped with paddleshifters for when things get serious. The interior has its fair share of plastic, but this is to be expected with a price tag dipping under £8,000. This Alto also comes with a revised suspension and brake set-up, and, unlike the Honda S660 and Daihatsu Copen, a set of back seats.
Genesis G90
Engine: 5.0-litre V8Power/torque: 414bhp/519Nm0-62mph: 5.7 secondsTop speed: 149mphPrice: From 100 million won (approx. £58,000)
No, we're not joking. While Korean luxury cars haven't had the best of reputations in the past, the G90 is a significant step forward, as our editor Graham Hope found out when he drove it earlier this year.
The G90 has been earmarked as a Mercedes S-Class rival in the Middle East, Asia, US and Russia, and although it does without a diesel engine, there's little else to complain about.
We found the G90 a genuinely refined drive, with a plush interior and lots of kit, plus the 5.0-litre V8 wasn't short of pace – smaller 3.3-litre and 3.8-litre V6 options are available, too. While it won't be sold here, it bodes well for future Genesis models that are likely to make it to the UK.
Daihatsu Copen
Engine: 660cc 3cyl turbo petrolPower/torque: 63bhp/92Nm0-60mph: N/ATop speed: N/APrice: From 1,798,200 yen (approx. £11,090)
Partnership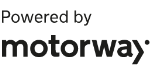 Need to sell your car?
Find your best offer from over 5,000+ dealers. It's that easy.
The second-generation Copen arrived a few years after Daihatsu had ceased its European operations. This 660cc three-cylinder kei car ditches the angular looks of the old model for a more aggressive stance, but the real showstopper is what lies underneath.
The Copen uses Daihatsu's D-Frame monocoque, allowing more use of bolt-on body panels, which means cheaper repairs and more customisation. It could prove a huge hit with young drivers wanting a cheap but personal car. 
Dodge Challenger Hellcat SRT
Engine: 6.2-litre supercharged Hemi V8Power/torque: 707bhp/881Nm0-60mph: 3.4 secondsTop speed: 165mphPrice: From $64,195 (approx. £44,490)
Unnecessarily powerful, loud and a nightmare for any set of rear tyres, the Hellcat is wonderfully unapologetic about its purpose. It combines menacing looks with a practical interior, and, like a Bugatti Veyron, you'll need two sets of keys to unlock the car's full 707bhp.
Despite the stratospheric power figures, the Dodge is decent to drive, too. In the US, the Hellcat starts from around £44,490 – making it as affordable as BMW's 'baby' M car, the M2.
Renault Espace
Engine: 1.6-litre 4cyl BiTurbo dieselPower/torque: 158bhp/260Nm0-62mph: 9.9 secondsTop speed: 126mphPrice: From €34,200 (approx. £26,850)
With MPV sales losing ground to SUVs and crossovers, Renault decided against bringing the stylish fifth-generation Espace across the Channel.
It's a shame, as the Renault's interior is one of the classiest around. It features an impressive 8.7-inch touchscreen, while the boot can swallow up to 2,100 litres with the seats down. We'd choose the 1.6-litre BiTurbo diesel over the equivalent petrol version – the extra torque helps to give the Espace a more nimble feel.
And three we're less keen on...
Hongqi H7
Engine: 2.0-litre 4cyl turbo petrolPower/torque: 201bhp0-62mph: Around 10 secondsTop speed: 137mphPrice: From 299,800 yuan (approx. £32,000)
The Hongqi H7 is China's most recent stab at the premium car market, aiming to lure buyers there away from prestige European brands. While it looks upmarket from the outside, the H7 shares its platform with the Toyota Crown. There's a real focus on back-seat comfort, but the established names like Audi and BMW do it better.
SsangYong Chairman W
Engine: 3.2-litre 6cyl petrolPower/torque: 225bhp/296Nm0-62mph: N/A Top speed: 127mphPrice: From approx. 56 million won (approx. £32,600)
Although we like some of the latest offerings from the Korean budget brand, a cheap S-Class replica is less appealing. Even though the Chairman W uses Mercedes bits and pieces – for example, the gearbox is a seven-speed Mercedes unit –  the interior doesn't come close to the real thing. 
Suzuki Hustler
Engine: 660cc 3cylPower/torque: 51bhp/63Nm0-62mph: N/ATop speed: N/APrice: From 1,048,000 yen (approx. £6,462)
What you see above is unlikely to correspond to any preconceived notions you have of the word 'hustler'. This is another kei car from Suzuki, meaning a three-cylinder 660cc engine, although this time it's naturally aspirated and good for only 51bhp. The chunky styling won't be to all tastes, either. To our eyes, there are better kei cars.
What cars would you like to see sold in the UK? Let us know below...